How can I get started using Outlook for the first time? (Microsoft 365)
Ejovi Great
Before using Outlook for the first time, you will need to add your Outlook profile.
1. Open the Outlook application
2. Enter your Microsoft 365 account details
After that, click Connect and enter your email address. When asked, type your Microsoft 365 password or your logon password in the space provided. Your 365 password will normally consist of one uppercase character, three lowercase characters, and four numbers (for example, Dafu3648).
If you have forgotten your 365 password, please contact Impact Computing.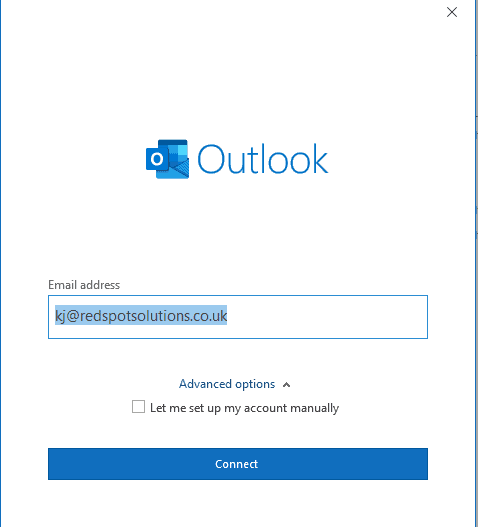 3. Wait for Outlook to configure your profile
This may take a few minutes to complete. Once Outlook has finished you will see the following screen. You can now click Finish. Outlook will then setup your mailbox and open.
If you have access to any shared mailboxes, they will be automatically added to Outlook, but this could take up to 30 minutes. If you haven't received a shared mailbox by this time, please contact Impact Computing.