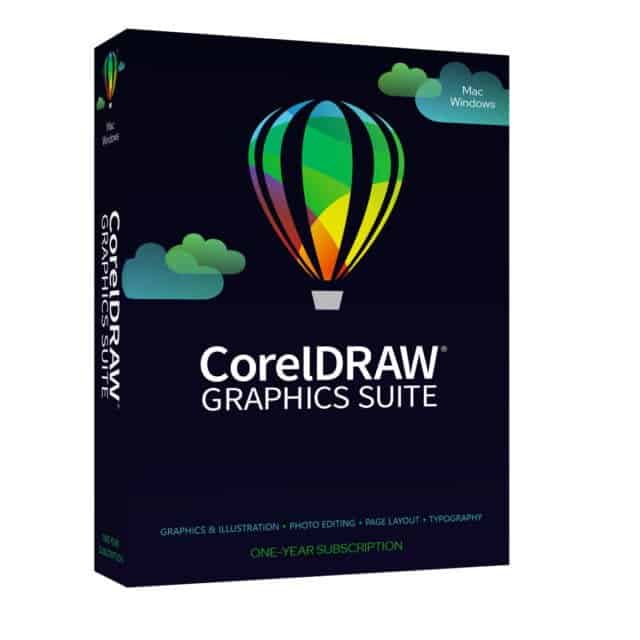 CorelDRAW Graphics Suite windows/Mac
CorelDRAW Graphics Suite windows/Mac
55.00$ – 69.00$
55.00$ – 69.00$
100% authentic and unique key

All languages version support.

Online update support.

Lifetime effective

Available Editions 2020,2021 & 2022


Description
Additional information
Reviews (12)
Q & A (2)
Store Policies
Inquiries
Description
Product Description
CorelDRAW Graphics Suite 2022, a powerful and comprehensive software package that empowers you to unleash your creativity and design with confidence. CorelDRAW Graphics Suite 2022 is a leading graphic design software that provides you with a wide array of tools and features to create stunning graphics, illustrations, layouts, and more.
One of the key features of CorelDRAW Graphics Suite 2022 is its intuitive and user-friendly interface, which makes it easy for both beginners and experienced designers to create professional-quality designs. The suite includes CorelDRAW, a vector-based illustration software that allows you to create precise and scalable artwork, as well as Corel PHOTO-PAINT, a powerful image editing tool for retouching, enhancing, and manipulating photos.
CorelDRAW Graphics Suite 2022 also comes with a variety of advanced features and enhancements, including the new AI-powered Trace feature, which allows you to quickly and accurately trace raster images into editable vector graphics. This feature can save you time and effort, especially when working with complex or detailed images.
All the tools you need to tackle any project
CorelDRAW®
Vector illustration and page layout
Create anything and everything with this powerful full-featured graphic design application for vector illustration, page layout, and more.
CAPTURE™
Screen capture
Capture and save images of your computer screen, including the entire screen, individual windows, or menu lists, in one click.
Corel PHOTO-PAINT™
Image editing and pixel-based design
Process images in high gear with the robust AI-powered Corel PHOTO-PAINT and enjoy an integrated workflow with CorelDRAW.
Corel® Font Manager
Font exploration and management
Organize and manage your font library with the simple, yet intuitive, Corel Font Manager, and use your favorite fonts without needing to install them.
CorelDRAW.app™
Browser-based vector illustration and graphic design
Use CorelDRAW.app on the web or iPad for convenient collaborative file review or to design on the go.
AfterShot™ HDR
RAW photo editor
Make professional-grade corrections and enhancements to RAW or JPEG photos and create high-dynamic range images with AfterShot HDR. Available in English, German, and Japanese
Here are some reasons why you need it:
‣ Powerful Design Tools

CorelDRAW Graphics Suite 2021 provides a complete set of tools for creating vector illustrations, layout designs, photo editing, typography, and more. With its intuitive interface and easy-to-use tools, you can create stunning visuals for print, web, or social media effortlessly.

 

 

‣ Enhanced Collaboration:

CorelDRAW Graphics Suite 2021 makes collaboration easier than ever with its innovative features. You can now collaborate in real-time with other designers or clients, making it perfect for team projects or working with remote teams. Plus, it's compatible with popular file formats, ensuring seamless collaboration with other design software.

 

 

‣ Fresh Content and Templates: 

CorelDRAW Graphics Suite 2021 comes with a wealth of creative content, including thousands of high-quality cliparts, fonts, images, and templates, to jumpstart your design projects. You can easily customize these assets to match your style or brand, saving you time and effort in creating designs from scratch.

 

 

‣ Enhanced Productivity

CorelDRAW Graphics Suite 2021 offers numerous productivity-enhancing features to streamline your design workflow. From the ability to apply effects to objects on multiple pages at once, to the new perspective drawing tools, and improved performance, you'll be able to create designs faster and more efficiently.

 

 
Specifications and Compatibility
Windows 10*, Windows 8.1 or Windows 7, in 64-bit or 32-bit**, all with latest Updates and Service Packs
Intel Core i3/5/7/9 or AMD Ryzen 3/5/7/9/Threadripper, EPYC
OpenCL 1.2 capable video card (recommended)
4 GB RAM
4 GB hard disk space
Multi-touch screen, mouse or tablet
1280 x 720 screen resolution at 100% (96 dpi)
Microsoft Internet Explorer 11 or higher
Microsoft.NET Framework 4.7.2
Internet connection is required to install and authenticate CorelDRAW Graphics Suite and access some of the included software components, online features and content.
Q & A
Sirve esta licencia para mac
Estamos encantados de informarle que nuestras claves de licencia son compatibles con Mac. ¡Ahora puede disfrutar de nuestro fantástico software en su sistema Mac sin problemas!
Is the corel draw 2021 a subscription based product?
Thank you for your inquiry. CorelDraw 2021 is not a subscription-based product. It is a one-time purchase, and once you make the purchase, you will receive the download link and activation key via email instantly.
General Inquiries
8 Inquiries