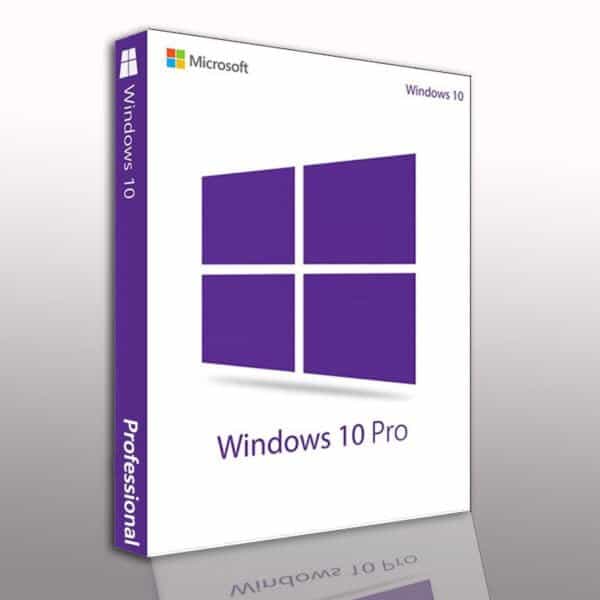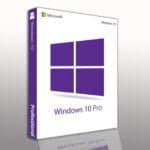 Windows 10 Professional 32 / 64 bit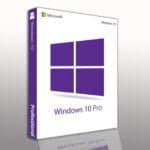 Windows 10 Professional 32 / 64 bit
35.00$
Rated 5.00 out of 5 based on

11

customer ratings
11

reviews
35.00$
100% Genuine (Retail Version).

Both 32/64 bit version support

All languages version support.

Online update support.

Lifetime effective

Description
Reviews (11)
Q & A
Store Policies
Inquiries
Description
Activation key for Windows 10 Pro  – Instant Key
We put a premium on cost-effectiveness and convenience at Instant Key. As a result, we'd like to introduce you to Windows 10 Pro, which is just a click away. If you buy it now, you'll get the activation key and a lifetime license for this program emailed to you right away. Please keep in mind that the activation key is only good for one computer.
Product Details
Brand: Microsoft
Released on: 08-06-2015
Platform: Windows 10
Format: Single-Use Digital Licence
Compatibility: 32-bit and 64-bit
Language: Multilingual (it is possible to change language settings after installation; Language Interface Packs are also available for download separately)
Description
Windows 10 Pro is a successful blend of features you're already familiar with from Windows 10 Home, as well as important upgrades that are yours to discover. These include business timeliness, encryption, remote log-on, and virtual machine creation. It also ensures that you can effortlessly move between your Windows devices, allowing you to continually customize your experience.
Apart from being the fastest operating system available, Windows 10 also includes an upgraded security system that effectively protects your data from harmful threats.
Innovative Features
► Multi-doing.
Multitasking is a reality that may be difficult to manage. The Multi-doing function, which enables you to view four items simultaneously and create numerous virtual desktops, fortunately, makes multitasking on your computer simpler than ever.
► Microsoft Edge. 
Welcome, Microsoft Edge, the enhanced version of your old well-known Internet Explorer browser. Edge is designed to let the web work the way you work, allowing you to take real-time notes on almost any website and to effortlessly share them with anyone you prefer. Edge also introduces the new reading view, allowing you to read articles in distraction-free mode.
► Cortana.
Cortana is your new personal digital assistant that works alongside you throughout the day and across all of your other Windows 10 devices to provide you with ongoing help. The more you use Cortana, the more it learns about your working habits and tailors your experience accordingly. This tool will greatly improve the quality of your every day activities by sending you reminders at the appropriate time and location and searching for any files, programs, or websites you may need. Cortana is exactly what you need to stay current in today's digital world.
► Unified core.
The revolutionary single unified core provides for universally running apps. More precisely, The apps that you use will look and perform identically on all of your Windows devices, including your smartphone, your laptop/desktop, your tablet, and even your Xbox One!
► Continuum feature. 
This feature will allow you to smoothly switch between laptops, including keyboard and mouse, and tablet mode in convertible devices. When you want to use only the touchscreen, the layout of the operating system will switch to tablet mode, becoming touch-friendly. It will automatically return to desktop mode, displaying all the apps accordingly, once you connect a mouse and a keyboard or you flip your laptop around.
► Support for holographic computing. 
Welcome holographic computing into your life, which will introduce you to innovative ways to create, communicate, work and play, grace to high-definition holograms which will be smoothly incorporated into your physical reality. They will come to life as a result of this revolutionary Windows feature and together with HoloLens (which is a separate device). The future is now!
► Windows Ink.
Never miss an idea that pops into your mind when you are on the go. Grace to Windows Ink Workspace, which is instantly accessible wherever you are with a single click of a digital pen or straight from the taskbar, you will get your ideas down fast!
► Office. 
The multitasking features of Windows 10 pair perfectly with Office. Arrange your screen however you want, easily manage multiple Office apps and docs on one screen, and effortlessly snap up to four of them to optimize your workspace. You can also slide the shared edge of snapped apps to wherever you want it, easily resizing both apps in a single motion.
► Gaming. 
Are you also a fan of Xbox? We are, too. Well, we have good news for you. Now you can play Xbox games in native 4K with four times the resolution of Full HD 1080p right on your Windows 10 PC. Stream the gameplay and share clips of your most epic gaming moments with the built-in Game Bar. Windows 10 optimizes your PC with Game Mode, which dedicates more system resources to games while you're playing, so you won't have to worry about lagging ever again.
Windows 10 Pro – Business-adapted
► Azure Active Directory.
Windows 10 Pro gives you the ability to connect to any business or school domain, and gain access to network files, servers, printers, and more through Azure Active Directory.
► Highest safety.
Keep your files safe with BitLocker – an advanced security program that helps protect your data through enhanced encryption and security management. Get the same security on removable storage devices with BitLocker to Go. If your device is lost or stolen, BitLocker and BitLocker to Go put everything on lockdown, so no one else can access your systems or data.
► Protection against threats.
Windows 10 Pro incorporates Windows Defender Antivirus, using cloud power, wide optics, machine learning, and behavior analysis to protect your devices from emerging, sophisticated threats. Plus, automatic updates ensure you have complete, ongoing protection against current and future threats.
►Access anywhere, any time.
By enabling remote login to your laptop or desktop, Windows 10 Pro is made to enable you to work as effectively as possible anytime you want from wherever you are. Through Hyper-V, you may also build a virtual computer that enables the simultaneous use of various operating systems. Your Office files, including as Word, Excel, and PowerPoint, are automatically stored in the cloud. This cloud storage serves as a fictitious online drive that enables real-time collaboration on projects.
System Requirements
‣ Required Processor: 1 GHz processor or System on a Chip (SoC)
‣ Required Memory: 1 GB RAM (32-bit); 2 GB RAM (64-bit)
‣ Required Hard Disk Space: 16 GB (32-bit); 32 GB (64-bit)
‣ Required Display: 800 x 600 screen resolution or higher
‣ Required Graphics Card: DirectX® 9 graphics processor with WDDM 1.0 driver
‣ Required Connectivity: Internet access (fees may apply)
If you have any further questions, do not hesitate to contact us! We are always delighted to help you make an educated decision and buy the Microsoft product(s) that best suit your needs and way of life.
Q & A
There are no questions yet
General Inquiries
There are no inquiries yet.