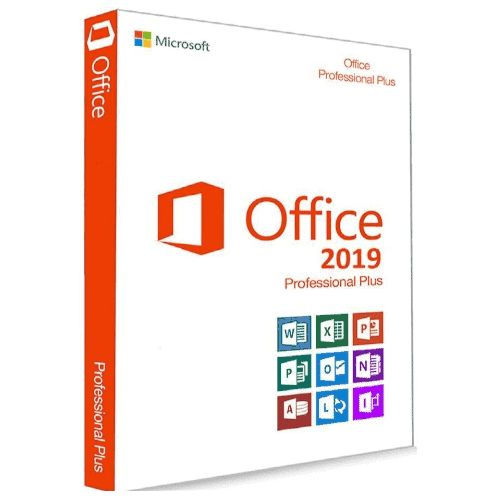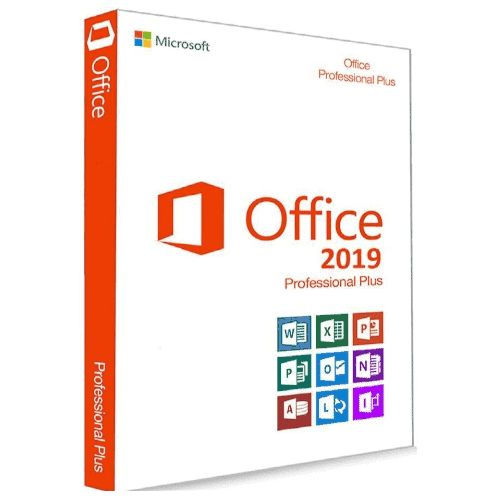 Office 2019 Professional Plus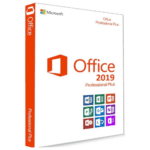 Office 2019 Professional Plus
35.00$
35.00$
DOWNLOAD LINK INCLUDED

100% Genuine.
Both 32/64 bit version support
All languages version support.
Lifetime effective

Description
Additional information
Product Info
Reviews (35)
Q & A (2)
Store Policies
Inquiries
Description
Enjoy one of the most complete and professional editions of the Microsoft Office Package by using Office 2019 Professional Plus Key. It includes all Microsoft office software with classic features and improved functionality. Make your purchase now from Instant-Key at affordable rates.

Description & Applications of Office 2019 Pro Plus
If you're looking for a powerful productivity suite to streamline your work and create impressive documents, presentations, and spreadsheets, then look no further than Microsoft Office 2019. With updated versions of Word, PowerPoint, Excel, Outlook, Publisher, Access, and Skype for Business, this software is a must-have for students and professionals alike.
The best part? You can buy Office 2019 for a one-time purchase and receive a lifetime license for one computer or laptop. With a minimum requirement of a 1.6 GHz, 2-core processor, and 4 GB of available disk space, this software is compatible with 32-bit and 64-bit versions of Windows 10. And with support for all languages, you can easily switch to your preferred language after installation.
So why wait? Buy Office 2019 today and start boosting your productivity like never before. With its advanced features and improved functionality, you won't regret your purchase. Don't miss out on this amazing opportunity – get your Office 2019 key now!
Some of the basic requirements to operate Office 2019 Professional Plus Key are:
  It is compatible with 32-bit and 64-bit versions.
  1.6 GHz, the 2-core processor is the minimum requirement
  4 GB available disk space is required
  Office 2019 Pro Plus works perfectly on Windows 10.
  It supports all languages and even it is possible to change language settings after installing the software.
  A PC or laptop with internet access.
‣ Microsoft Outlook 2019

De-clutter your inbox by sending, receiving, and managing emails in an efficient manner. Send emails to your customers and partners quickly by fetching e-mail addresses from stored contacts in no time. With improved features like scheduling meetings in various time zones, setting reminders to attend meetings and events timely, listening to emails, and downloading cloud attachments automatically, streamline your work and experience improved productivity. Handle email more effectively with features like @mentions, inbox attention, and updating the touching card.
‣ Microsoft Word 2019

Create, edit, and manage professional text documents in Word 2019. With new tools for translating, easier reading, and more natural writing, you can improve your ability to communicate and absorb information. New integration of SVG, support for LaTeX syntax, Microsoft Translator, and Learning Tools enhance your productivity. Documents are now easier to find and more convenient to navigate with book-like flipping features and Side to Side view.
‣ Microsoft Excel 2019

Microsoft Excel 2019 gives you more power to create engaging data and perform data analysis in the most captivating manner. With added features like TEXTJOIN, IFS and CONCAT, you can create your spreadsheet with more accuracy and in lesser time. Moreover, the addition of new chart types, formulas, map and funnel charts, enhanced visuals, and new themes are certain tools that can recreate any data in the most appealing and detailed manner. Last but not the least, create interesting shapes and highlight them as well in your sheets with the Ink to Shape feature.
‣ Microsoft PowerPoint 2019

Create impressive and self-explanatory presentations by using the all-new features of Microsoft PowerPoint 2019. Make your presentations visually appealing by taking advantage of scalable vector graphic that allows you to import high-quality images and icons from one source to another. With a one-of-its-kind Morph function, create object movement, transitions, and animations in your PowerPoint presentations. Operate your slides with external devices connected to your PC and compatible with Windows 10.
‣ Microsoft OneNote

If you have Office 2019 Professional Plus Key, you have easy access to your digital notebook- OneNote. It gives you the freedom to type, write or draw notes. Moreover, it gives access to add images, video clips, or audio from the web. It is available online and easy to sync up with any device.
‣ Microsoft Publisher 2019

Use simple tools of Microsoft Publisher 2019 for creating visually impactful yet professional publications. This new tool gives more power to your hand by giving you the freedom to create graphics of any kind for an advertising project, presentations, magazine flyers, and so on. Not only the creation, but this enhanced functionality also helps in publishing the graphics in any manner (PDF, email, high-quality prints) as per your business requirements.
‣ Microsoft Access 2019

By employing the powerful tools of Access 2019, manage and create a database in no time. The new version helps in generating database applications working directly in the browser. It is power-packed with features like new charts for visualizing data, re-introduced support for dBASE, the ability to sort on the Property Sheet for reports and forms, Large Number (begins) support, etc.
‣ Skype for Business

Connect with your friends, partners, and colleagues in a professional manner with powerful and user-friendly Skype for business. It is a powerful meeting tool that allows you to utilize every moment judiciously and make the most of it. Additionally, you can use electronic devices you have already to reach businesses via an IT-managed platform.
Key Features
You will get access to one of the most complete packages of Microsoft Office apps in one purchase.
You can use advanced features in multiple ways for creating assignments and presentations.
Sophisticated features like Zoom and Morph make your presentation lively and highly engaging.
Create strong analysis from any data by using unique charts and improved features of Excel.
De-clutter your inbox in Outlook and upgrade listing cards in no time.
It is easy to publish a spreadsheet to Power BI in Microsoft Excel 2019.
So, if you want to download Office 2019 Professional Plus Key in your system to get access to improved MS Office 2019, look for a reputed platform like Instant-Key. We are one of the authorized providers of MS office products and offer them to worldwide customers at affordable rates. With this key, we will give you a detailed guide to downloading the software and the process of activating the product key. Once you purchase the software from our online platform, we will email the product key to your registered email ID. In case of any problem, feel free to connect with us at any point in time.
System Requirements
Processor required: 1.6 GHz or higher, 2-core (2.0 GHz or greater recommended for Skype for Business)
Memory Recommendation: 2 GB RAM (32-bit); 4 GB RAM (64-bit)
4 GB of free hard disk space is required.
Required Screen Resolution: 1280 x 768 or higher Required Graphics Card: DirectX 9 or later, with WDDM 2.0 or higher Required Connectivity: Internet access (fees may apply)
Windows 10 SAC, Windows Server 2019, or Windows 10 Pro2 019 as the operating system.
Please do not hesitate to contact us if you have any more questions!
Additional information
| | |
| --- | --- |
| Operating System | Black, Green, Indigo |
| Size | L, M, S |
Multi Language




_____

Our Licence is Global, it can be used and activated on any local language.

32Bit & 64Bit




_____

Our Licence can be installed and used on both type of installation 32Bit and 64Bit respectably.

Online Activation




_____

You can activate your System using Online activation in matter of seconds.

5 Minute Delivery




_____

You will receive your licence within 5 Minutes, it will be delivered to email address used when purchasing software(check spam folders as well)

Worldwide




_____

Our Licence is Global, it can be used and activated anywhere in the world.

Download




_____

You will be provided with official download links for the software you purchase.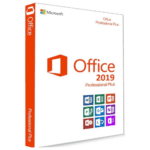 Office 2019 Professional Plus
Your review
* Review is required
Email
* Email is required
Add photos or video to your review
Q & A
Can I use this product on a chrome book?
sure works for Chrome Book
Can I use cloud with this office program ?
hi Liz, yes you can benefit from Onedrive app which allows you to synchronize all your files with the cloud
How to activate ms office 2019. I need for 5 pc 's what is the price?
General Inquiries
There are no inquiries yet.