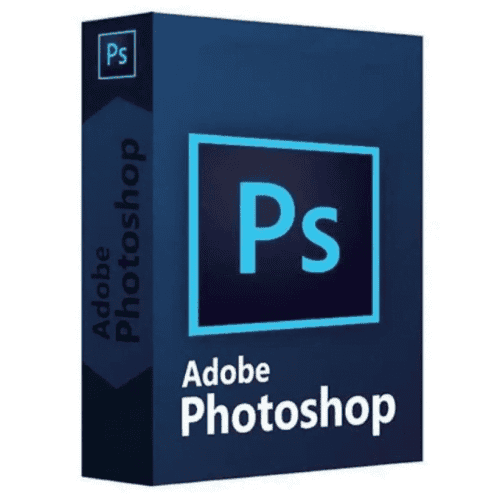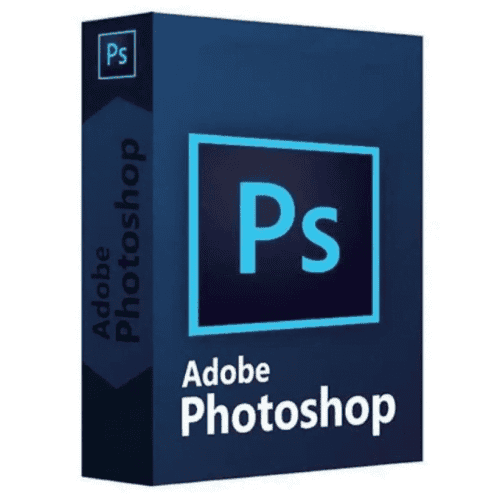 Adobe Photoshop
Adobe Photoshop
59.00$ – 149.00$
59.00$ – 149.00$
✔️100% Genuine version.
✔️All languages included.
✔️Full version- lifetime or subscription
Please choose the correct version you want from the dropdown list above the "Add to cart" button

Description
Additional information
Reviews (8)
Q & A
Store Policies
Inquiries
Description
Adobe Photoshop Overview
Have you had the pleasure of using Adobe Photoshop? It's truly a remarkable software developed by Adobe Inc. specifically for graphics editing and design. It's worth mentioning that this program is part of the comprehensive Adobe Creative Cloud suite, which offers a wide range of programs for creative projects.
Photoshop's extensive toolkit sets it apart, which allows users to modify photos, create digital art, and produce graphics in countless ways. The sky's the limit with Photoshop, and it's an essential tool for any creative professional. I highly recommend exploring all this software offers – you won't be disappointed!
On this product page, we are proposing four editions of Photoshop :
Lifetime of Photoshop CS5  (only Windows)
Lifetime of Photoshop  CS6 (only Windows)
Lifetime of Photoshop 2022 (only Windows)
One-year subscription to Photoshop 2023 (1 pc Windows + 1 Mac)
Please choose the correct version you want from the dropdown list above the "Add to cart" button
No worries if you don't know the difference between the proposed versions. We put a small comparison at the end of this post to help you find the best edition for your needs and your budget
Here's an overview of its key features and capabilities:
Integration with Other Adobe Software

3D and Motion Graphics

Image Editing and Manipulation

Retouching and Healing

Drawing and Painting

Online Sharing and Collaboration

Photography Features

Filters and Effects

Retouching and Healing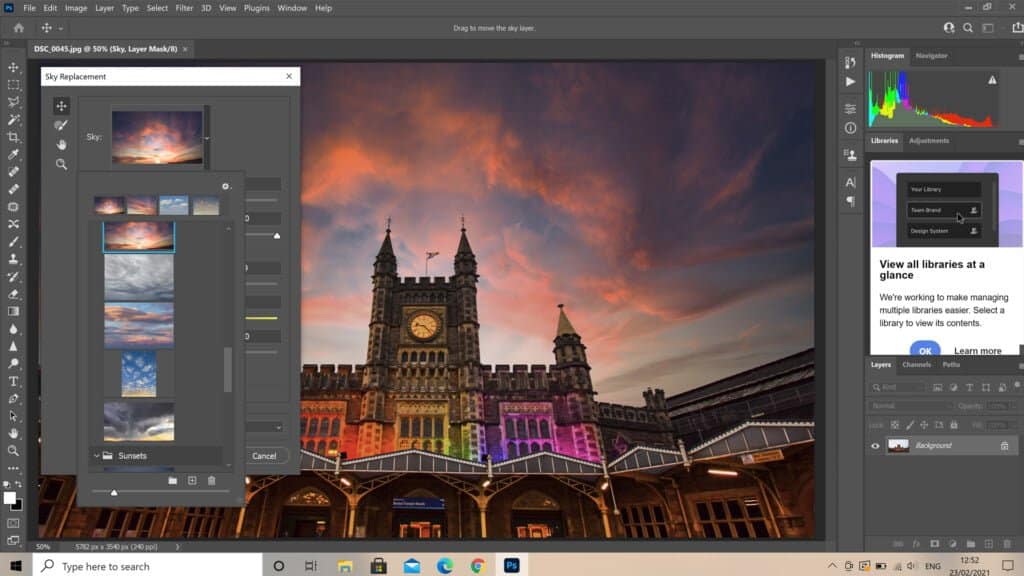 Are you currently deliberating on the suitability of Adobe Photoshop for your specific requirements? Below, we have compiled a comprehensive list of the most prevalent use cases for this application, which should assist you in making an informed decision.
Adobe Photoshop Use Cas

es
Photography:

Photo retouching is a common practice among professional photographers who use software such as Photoshop to enhance and improve the quality of their images. By adjusting colors, removing blemishes, and making other modifications, photographers can create stunning photos that capture the essence of their subjects. One popular type of photo retouching is portrait editing, which uses Photoshop's tools to enhance skin tones, remove wrinkles, and improve facial features. Additionally, creative photographers use Photoshop to manipulate photos by combining multiple images, creating surreal scenes, and adding special effects.

Graphic Design:

Designers can tap into the full potential of Photoshop, using its versatile vector and raster tools to create striking logos, icons, and branding elements that stand out from the crowd. The software is also invaluable when crafting visually engaging posters, flyers, and promotional materials for events and marketing campaigns. When it comes to designing website layouts, banners, buttons, and other web graphics, Photoshop is the go-to tool. Moreover, user interface and user experience designers rely on the software to create mockups and prototypes of digital interfaces, ensuring a seamless user experience. With Photoshop, the possibilities are truly endless!

Digital Art:

Digital illustration uses Photoshop's brushes and painting tools to create digital artwork, such as concept art and character designs. Comic book and manga artists use Photoshop to create panels, add colors, and apply effects to their artwork. Photoshop's texture and pattern tools often create textures for 3D models and digital environments.

Advertising and Marketing:

Graphic designers use Photoshop to create visually appealing print and digital media advertisements. Marketers also utilize Photoshop to design graphics for social media posts, including images, banners, and ads. Additionally, Photoshop is commonly used for creating visuals for email marketing campaigns, such as headers, banners, and product images.

Fashion and Beauty:

Fashion photographers expertly use Photoshop to bring out the best in models and products, enhancing colors and details for awe-inspiring editorial and advertising images.

Print Design:

Designers utilize the powerful tool of Photoshop to craft stunning layouts for an array of printed materials, including brochures, catalogs, and magazine covers. With its versatility and precision, Photoshop is an indispensable asset for creating visually captivating designs.

Architectural Visualization:

Photoshop is a popular tool architects and designers use when adding lifelike details to rendered architectural images.

Education and Research:

Researchers and scientists use Photoshop to enhance, analyze, and annotate images for presentations and publications related to scientific imaging.

Entertainment and Media:

Wow, it's incredible how versatile Photoshop is! It's utilized in creating movie posters, promotional materials, digital matte paintings, and even the stunning visual effects we see in our favorite films and TV shows.
Comparison between the four proposed variants of Adobe Photoshop
Are you searching for the latest, most affordable, or the most reliable and well-documented version of Photoshop? Our store offers a range of Photoshop editions, and this comparison will help you select the best one to meet your particular requirements.
1. Adobe Photoshop CS5 –  Lifetime license (Windows only)

Adobe Photoshop CS5 is a widely used and well-known image editing software with advanced graphic design and photo manipulation features. It provides a wide range of tools and functions to enhance the quality of images and create stunning visual projects. Some of the notable features of Photoshop CS5 include:
Improved Selection Tools
Improved 3D Tools & Mixer Brush
Enhanced Content-Aware Scaling
Automatic Lens Correction
Content-Aware Fill
2. Adobe Photoshop CS6 – Lifetime license (Windows only)
Adobe Photoshop CS6 was such a game-changer! It's the most stable and documented version. Although it's an older version, it's still a powerful image-editing software that made an impact before the Creative Cloud subscription model. Here are some keys  about Adobe Photoshop CS6:
Content-Aware Move
Auto and Background Save
Enhanced Crop Tool
Video Editing & Blur Gallery
Adobe Photoshop 2022 – Lifetime license (Windows only)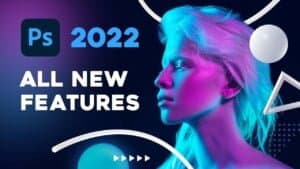 If you're looking for a recent and powerful software that can help you achieve stunning image quality and unleash your creativity, look no further than Adobe Photoshop 2022. This version is packed with the following advanced features :
Frame Tool for easy masking
Content-Aware Fill reimagined
New multiple undo mode
Transform proportionally by default
Prevent accidental panel moves with Lock Workspace
Adobe Photoshop 2023 (One-year subscription ) – 2 devices Windows/ Mac os

We are excited to announce the latest version of Adobe Photoshop 2023, available through Adobe Creative Cloud. This edition has the newest features and upgrades to enhance image editing and creation skills. You can expect to produce stunning visuals to capture and impress your audience. Our team is confident that Photoshop 2023 will surpass your expectations and help you accomplish your creative goals.
Adobe offers this product only as a yearly subscription and allows installation on two computers, both Windows and Mac.
Delete & Fill Selection
Gaussian Blur (Live)
Substance Materials
One-click Delete and Fill
Minimum System Requirements of Adobe Photoshop
Processor: Intel or AMD processor with 64-bit support; 2 GHz or faster processor
Operating System: Windows 10 (64-bit) or macOS 10.14 (Mojave) or later
RAM: 8 GB or more
Graphics Card: NVIDIA GeForce 1000 series or higher, or AMD Radeon R600 series or higher with OpenGL 3.3 support
VRAM: 2 GB or more
Hard Disk Space: 3.1 GB of available hard disk space for installation; additional free space required during installation (cannot install on a volume that uses a case-sensitive file system)
Monitor Resolution: 1280 x 800 display with 100% UI scaling
Internet Connection: Internet connection is necessary for software activation and to access online services
Additional information
| | |
| --- | --- |
| Version | Adobe Photoshop CS6 (Lifetime), Adobe Photoshop 2022 (Lifetime), Adobe Photoshop CS5 (Lifetime), Adobe Photoshop 2023 (One-year 2PC/Mac) |
Q & A
There are no questions yet
General Inquiries
11 Inquiries