MICROSOFT PROVIDES SOME INFORMATION ABOUT OFFICE 2021
Maria
Currently, you certainly know that there are two different offers for Microsoft Office:
There is the subscription offer of Office 365 and the purchase of a lifetime license with Microsoft Office 2019. And although the Redmond firm continues to promote subscription, some users are not ready to take the leap. It is for them that Microsoft continues to offer a version with perpetual license. And that's good news since the company has just given some information about Office 2021, which will be the next version of the office suite.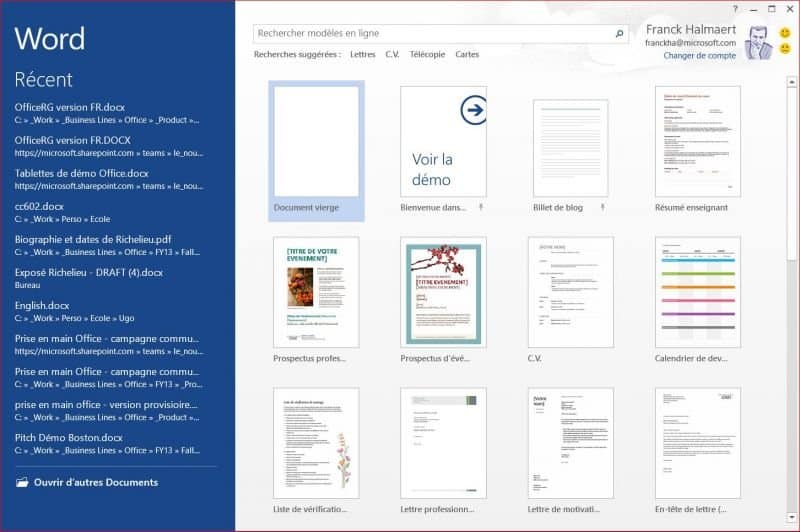 First of all, Office 2021 is expected to arrive later this year without a more precise shooting window being given. This new version of the software will be supported for 5 years and the price should not increase compared to Office 2019. The user will be able to find the usual applications (Word, Excel, Powerpoint, Outlook…) which will probably benefit from new functionalities. . The Redmond company is rather brief on this subject and only mentions the arrival of dark mode or the improvement in overall performance.
In a quick FAQ, Microsoft took the opportunity to confirm that a Mac version of Office 2021 will be in the game. It should be compatible with both machines with an Intel chip and an M1 chip. The office suite will also include a version of OneNote and will be offered in 32- and 64-bit versions.
Microsoft is therefore aligning the Office suite with its Windows 10 operating system, which already has a version of this type. Office LTSC and Windows 10 LTSC will be released jointly later this year. However, a preview of Office 2021 LTSC will be available in April 2021.
For individuals and small businesses, Office 2019 will therefore not be the last so-called perpetual license (one-time purchase) version, with Microsoft acknowledging that some customers are not yet ready to upgrade to the Office 365 version and its annual subscription. The Office 2021 suite for individuals and SMEs will be available during the second semester of 2021 at unchanged prices: 149 € for the Home and Student version including Word, Excel, PowerPoint and OneNote; and € 299 for the Family and SME version. The latter differs only by the presence of the Outlook e-mail software.
We hope to get more information about Microsoft Office 2021 in the coming months.