Just for Student : Save 20% On all Microsoft Office pack
Samy
This discount is available to all students worldwide, and it applies to all Office Home and Student 2021 packs, as well as Office Home and Student 2019, 2016 packs, for all windows PC and Mac OS ( MacBook Pro, MacBook Aire, and Tab…)
What is the difference between Office 2016 and 2019?
After Office 2016, Microsoft Office 2019 is the edition of the "conventional" Office suite. Its user interface is almost identical to that of Microsoft Office's previous edition, Office 2016, with only a few extra features and updates. Office 2019 includes upgrades and new features for IT professionals and users. Office 2019 has two important enhancements for customers that cannot connect to the cloud or receive frequent updates, akin to Windows Long Term Servicing Channel (LTSC) releases. It is billed as a one-time purchase with a single upfront payment for one PC or Mac that you own for the rest of your life. Get Office 2019 at a discounted price which includes Word, Excel, PowerPoint, and Outlook. Office 2019 users will get regular stability and security updates, as well as five years of mainstream support. It is permissible to use it at home, work, or as a student. Microsoft Office 2019 aids in the simplification of office tasks. It will assist you in completing your work quickly. At instant-key.com, you may get a discount on Microsoft Office 2019.
About the Microsoft Office 2019 Student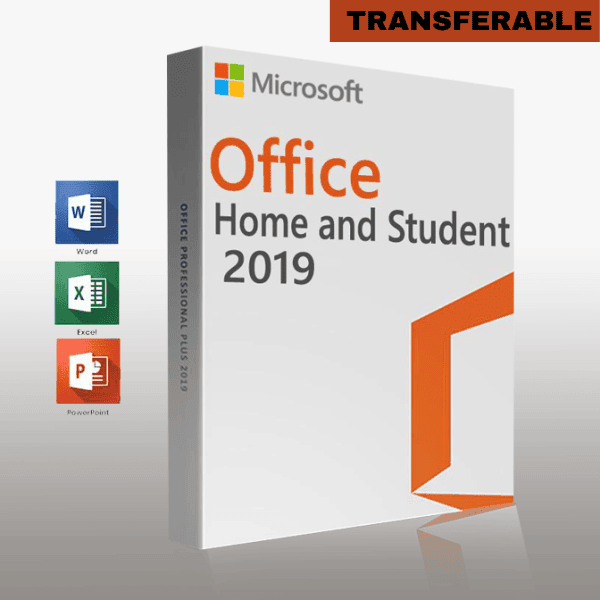 Buy Microsoft Office 2019 Student at a discount which will simplify your office job. It will help you do your assignment swiftly. Office Home & Student 2019 has Word, Excel, and PowerPoint, whereas Office Home & Business 2019 includes Word, Excel, PowerPoint, and Outlook. Unlike previous versions, Office 2019 is only compatible with Windows 10 (and Windows 11) and the three most current versions of macOS.
Who is the Home and Studente office designed for?
Microsoft Office 2019 Student License Key is designed for students who wish to utilize classic Office applications such as Word, Excel, and PowerPoint on their Windows computers. This is a one-time payment for usage on a single Windows PC at home or at school. This edition of Office 2019 will help students, instructors, and creative writers. office discount for students
Discount code for Microsoft Office Home & Student
To motivate students, the Instant-Key store is offering a 20% discount on all Home and Student Office Packs for PCs, as well as Mac OS versions.
To take advantage of it, simply enter the discount code below.
Just apply the reduction code below to benefit from it
INSTANTKEY-STUDENT
What about Installation of Office Home
The first step after downloading Microsoft Office Home 2019 on your PCs and laptops is to learn how to activate Office Home 2019. When you purchase the office pack, you will receive a product activation key that will allow you to use Microsoft Office 2019 Home.
Missing  the Deal is a Great Loss
So, what are you holding out for? You no longer need to purchase Microsoft Office from a third party. We provide it at instant-key.com, and we provide your office at a discount for students directly to your mailbox! Our pricing begins far lower than purchasing Microsoft Office through the App Store or other merchants on Amazon or eBay. If you want to save even more money, take advantage of our unique offer to Buy Microsoft Office 2019 at a discounted price.