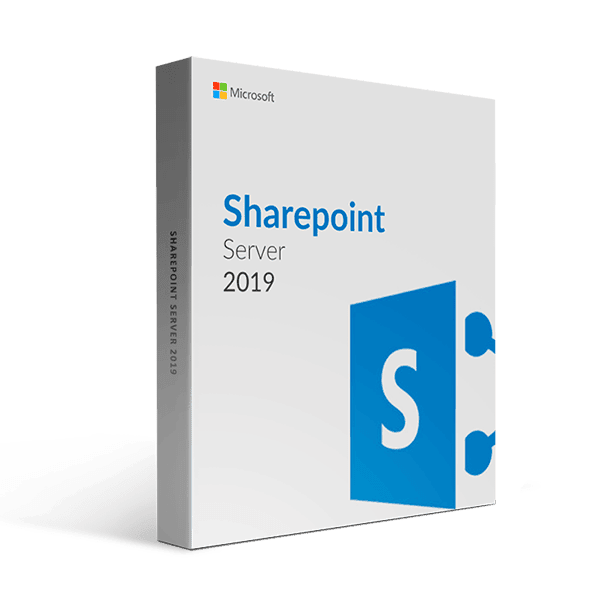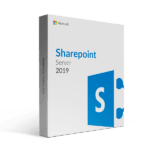 SharePoint Server 2019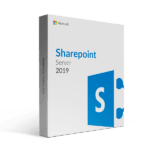 SharePoint Server 2019
499.00$
499.00$
Instant delivery
Secure payment system
Money back guarantee
24/7 assistance

Description
Reviews (0)
Q & A
Store Policies
Inquiries
Description
Digital Product – SharePoint Server Standard 2019.
Microsoft SharePoint  server
SharePoint Server 2019 embraces and delivers a new generation of mobile and intelligent intranets, enabling you to engage with employees across your business via dynamic, mobile-ready communication sites and pages. It's easier than ever to keep everyone informed and involved with pages that are simple to use and visually appealing.
Integration with Project Server 2019
Project and portfolio management are brought closer to the material they rely on thanks to the integration with Project Server 2019. Project Server 2019 (separately licensed) integrates with SharePoint Server 2019, allowing you to manage deliverables and coordinate projects and tasks across SharePoint, Microsoft Outlook, and Microsoft Project while reducing your data center footprint.
Modern Lists
SharePoint lists provide individuals and teams the ability to access, share, and collaborate around structured data and support business processes by bringing information from other systems into SharePoint.
Modern Libraries
Modern document libraries combine the power of SharePoint with OneDrive usability. Since modern document libraries have an updated user interface like OneDrive, it's more intuitive to create a new folder and upload files in the browser.
Search Improvements
SharePoint Server 2019 offers powerful search features as well as intelligent ways to find information, expertise, and insights that may help you make better decisions and take action. Use type-ahead contextual results in the search box, modern search result pages for SharePoint Home and site search, and more to get a modern search experience.
SharePoint Mobile app
Using the SharePoint mobile app with SharePoint Server 2019 lets you take your intranet with you to stay connected and informed while you're on the go—for those in-between moments when you need to quickly and easily fit in some work.
SharePoint Home
The new SharePoint Home page in SharePoint Server 2019 provides unified access to all your sites—online and on-premises. SharePoint Home lets you navigate seamlessly through your intranet and catch up with activity across your sites with just a glance.
Team news
With SharePoint Server 2019, you can keep track of and share important events and accomplishments with other members of your team and external stakeholders using team news.
Deployment Options
SharePoint Server 2019 offers new and improved deployment options:
A traditional on-premises deployment
A hosted service with Office 365 sites powered by SharePoint Online
Deployment in Microsoft Azure Infrastructure as a Service (IaaS)
A mix of these options with a hybrid approach
Q & A
There are no questions yet
General Inquiries
1 Inquiries