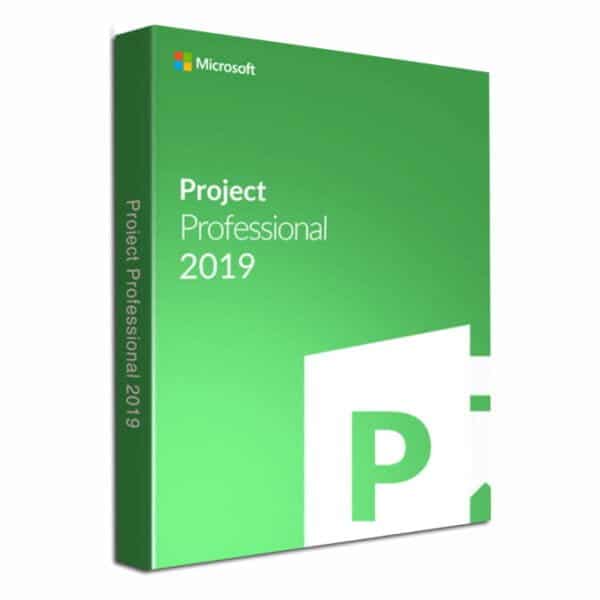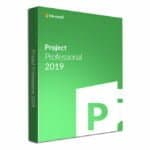 Microsoft Project Professional 2019 (5 PC)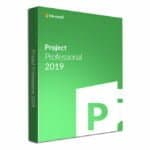 Microsoft Project Professional 2019 (5 PC)
Compatible with Windows 10 only 

Full version with lifetime-license

One-time purchase / No subscription

Product Key within seconds 

Direct Download via Microsoft 
Not compatible with Apple devices 

Not compatible with Office 365
Description
Reviews (1)
Q & A
Store Policies
Inquiries
Description
License Key for Microsoft Project Professional 2019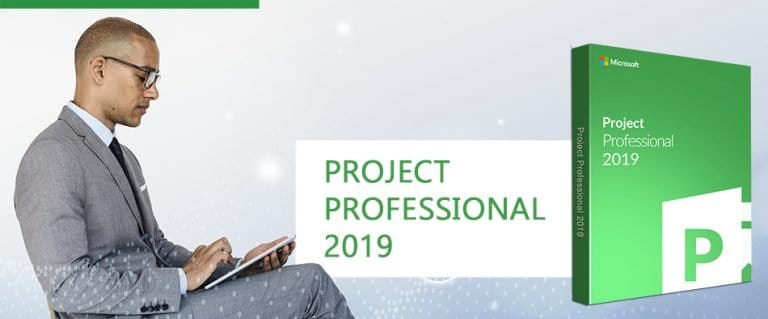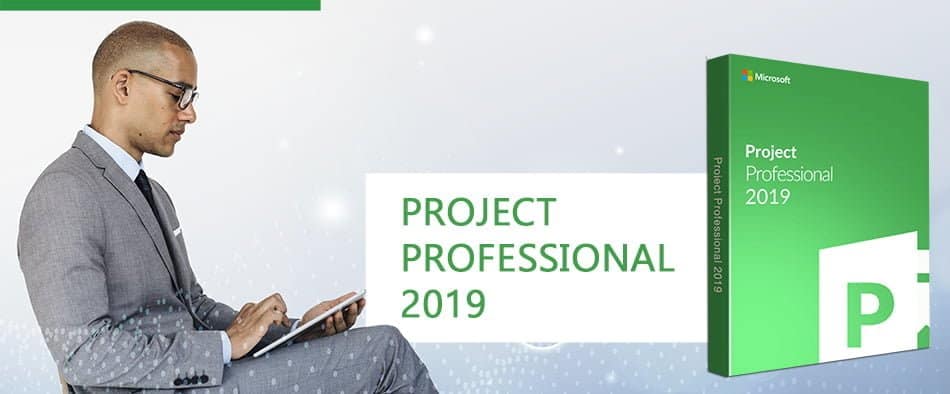 Microsoft Project 2019's essential tools help you keep track of everything and get started quickly and easily, as well as develop faster timetables and stay on track with your projects. Microsoft Project 2019 helps you plan more efficiently, optimize tasks, and complete all projects. Managing your resources will also help you develop stronger teams, create more efficient schedules, and make smarter decisions.
What is the difference between Microsoft Project Standard 2019 and Microsoft Project Professional 2019?
The differences between Microsoft Project Standard 2019 and Microsoft Project 2019 are resource management modules and opportunities to share specific conversations and status updates. You could, for example, utilize Microsoft Project Professional 2019 to create a project site where you can share data with your team and collaborate on it from almost anywhere.
*Is it necessary to upgrade from Microsoft Project 2016 to Microsoft Project 2019? Don't worry, you'll still have access to the best features of Microsoft Project 2016, but they've been expanded and improved, and Microsoft Project 2019 also contains some new ones!
The extensive features of Microsoft Project Professional 2019

Smart installation
Even faster startup: Link all your tasks and create a handy timeline so you can get started quickly.
Ready-to-use templates: View all the templates available in Project Professional and on Office.com to get your project up and running in the best possible way.
Intuitive search: Can't figure it out, want to find a useful function quickly? In Microsoft Project, too, you can find the handy Explanation Toolbar as in most of the other Office products.
Powerful planning
Using Microsoft Project Professional 2019's trusted tools, such as Gantt charts, you can create straightforward schedules and decrease training time.
Automation that is more intelligent, and work that is more intelligent: You can now reduce inefficiencies with Microsoft Project's streamlined and automated features. Consider a variety of possibilities and let your data fill in itself based on the dependencies. As a result, you might look for more effective approaches to get the planning done correctly.
There are multiple timelines: Never overlook a detail and be fully aware of all facets of your tasks. Built-in timelines help you visualize these diagrams more clearly and simplify them for yourself. These timelines can also be simply shared using Office products like PowerPoint.
Keep track of your progress: Help your colleagues make their decisions easier and use the baselines to track progress and compare it to the original plan.
Optimized task management
Choose the most crucial duty for you to do from the list below: Using the task route marker on Gantt charts, determine which tasks are most crucial for the project's success. This enables you to keep track of work relationships and determine which are the most significant and should be prioritized.
Making preparations for what-if scenarios: Set tasks to 'inactive' and experiment with different scenarios to find the best move. All of this may be done without having to completely redo your plan.
Integrated cooperation
Connected apps: Easily copy and paste information from Project to, for example, Word or PowerPoint and store your data in OneDrive.
Space to work together: Always keep each other informed by creating a fixed project site for sharing your data.
Resource management
Combined view: Combining project resources in a single view makes it easier for the manager to compare these resources and put together the right team for the job.
Optimized resources: Allows you to request specific resources. With the handy Teamplanner tool you can identify possible problems that affect the schedule and thus solve these problems in advance. In this way, you keep the peace and structure in the planning.
Better decision making
Project reports: With the Burndown and Recource Overview reports, Microsoft Project helps you to gain insight into the situation, communicate important information with the people involved and achieve a good result.
Microsoft Project Professional 2019 Requirements
Processor
1.6 gigahertz (GHz) or faster, 2-core
Operating System
Windows 10, Windows Server 2019
Memory
4 GB RAM; 2 GB RAM (32-bit)
Hard Disk Space
4 GB available disk space
Display
1280 x 768 screen resolution
Graphics
DirectX 10 graphics card for graphics hardware acceleration
Additional System Requirements
Internet access

Microsoft account
Q & A
There are no questions yet
General Inquiries
There are no inquiries yet.