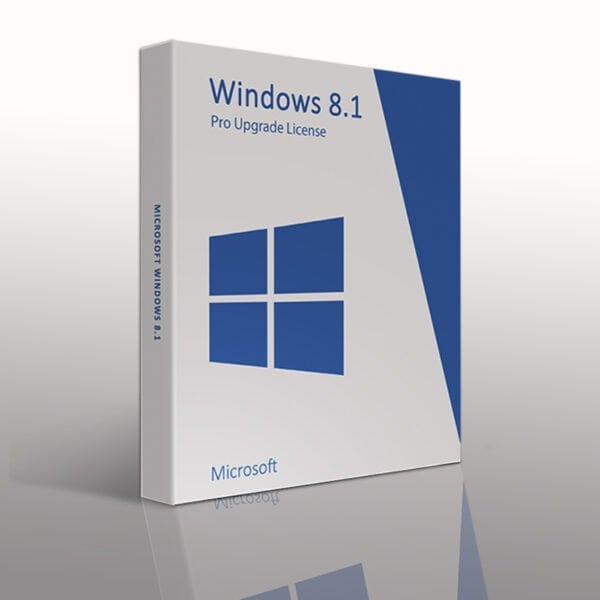 Windows 8.1 Professional
Windows 8.1 Professional
39.00$
39.00$
✔️ 100% Genuine (Retail Version).
✔️ Both 32/64 bit version support
✔️ All languages version support.
✔️Online update support.
✔️Lifetime effective
Description
Reviews (0)
Q & A
Store Policies
Inquiries
Description
Product Description
Windows 8.1 Pro is an operating system that is designed specifically for small and medium-sized businesses. It provides a range of features that enable users to create, play, discover, connect, and work all in one place. The OS includes a fresh Start screen, Windows Store, more personalization options, multitasking, built-in SkyDrive, BitLocker, Remote Desktop capabilities, and a host of other new features.
The Pro edition of Windows 8.1 comes with all the features that are available in the Home edition, plus additional business-oriented features such as encryption, remote login, and virtual machine creation. This makes it an ideal choice for businesses that require enhanced security and productivity tools.
New Exciting Features
► Increased speed
Windows 8.1 starts up faster, switches between apps faster, and uses power more efficiently than previous versions of Windows, including Windows 7.
► Enhanced user interface
The most noticeable difference between Windows 8 and previous versions is the user interface; the new start screen is made up of tiles that represent applications. When you first boot up Windows 8, the start screen opens, allowing you to swiftly get to what you want to do. New features have been added to the start screen:
‣ Start Screen;
‣ Live Tiles;
‣ Hot Corners.
► All App screen
The All App screen, which displays all of the apps on the PC/laptop and can now be sorted by name, category, most used, and date installed, is another major change. This gives you the most complete picture of your apps. It's also easier to pin an app to the start screen now that you can just drag and drop it, and you can rearrange the apps in the same way. The drag-and-drop feature in Windows 8.1 also makes it easy to categorize your apps.
► Improved search & multitask option
One of the most requested improvements is the new search option, locating any app, document, or media file is easier than ever as suggested results start showing up by the time you start typing. Windows 8.1 also allows you to multitask with your computer as you can view up to four things at once.
► Backup and access your files everywhere
Now you can also back up and stay connected to your documents and photos via SkyDrive – a personal cloud based storage location. Access them at any time on your phone, tablet or PC. By signing in with your Microsoft account to any of your PCs running Windows 8.1 you can immediately see your own background, display preferences, and settings.
► Windows Defender & Windows Store
Windows 8 Also comes with a built-in antivirus program called Windows Defender, protecting you from various types of malicious software. The new built in Windows Store is also designed to keep you safe by informing you what information each app/program you install will have access to, protecting both your documents and your privacy.
► More personalized
Windows 8.1 is also more personalized, as you can choose between background pictures, or just change the colour of the background.
Extra for Windows 8.1 Pro version
► Work Place Join and Work Folders
Work Place Join and Work Folders are features in Windows 8.1 Pro that allow you to connect to corporate servers while keeping personal and work-related activities separate. When you add in new capabilities like the ability to host a remote desktop computer and the option to boot from a virtual hard drive, you have the perfect gadget for working productively from anywhere at any time.
► Enhanced data protection & Security
Windows 8.1 Pro offers enhanced data protection with Windows Defender, Windows Firewall, and Windows Update. It also comes with BitLocker, an advanced security program that helps protect your data through enhanced encryptions and security management. This new feature ensures that all your valuable documents and information is protected.
► You keep all your files and familiar programs
If your PC is running Windows 7, your personal files will easily transfer to Windows 8.1 Pro. Programs that run on Windows 7 will also run on Windows 8.1 Pro.
Product Details
Brand: Microsoft
Released on: 08-04-2014
Platform: Windows 8
Format: Single Use Digital Licence
Compatibility: 32-bit and 64-bit
Language: EU Multilingual (it is possible to change language settings after installation)
System Requirements
‣ Required Processor: 1 GHz processor or faster
‣ Required Memory: 1 GB RAM (32-bit); 2 GB RAM (64-bit)
‣ Required Hard Disk Space: 16 GB (32-bit); 20 GB (64-bit)
‣ Recommended Display: 1024×768 screen resolution or higher
‣ Required Graphics Card: DirectX® 9 graphics processor with WDDM 1.0 driver
‣ Required Connectivity: Internet access (fees may apply)
If you have any further inquiries, please do not hesitate to contact us!
Windows 8.1 Professional
Your review
* Review is required
Email
* Email is required
Add photos or video to your review
Q & A
There are no questions yet
General Inquiries
There are no inquiries yet.