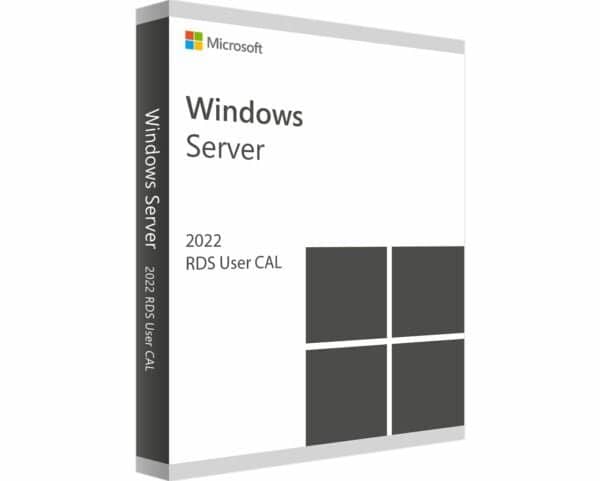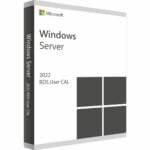 Windows Server 2022 Standard + 50 CAL user/ Device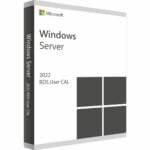 Windows Server 2022 Standard + 50 CAL user/ Device
300.00$
300.00$
100% Genuine (Retail Version).

All languages version support.

Lifetime effective

Description
Product Activation
Additional information
Reviews (0)
Q & A
Store Policies
Inquiries
Description
This pack contains a genuine product key of Windows server 2022 Standard and a CAL License key for 50 Users or Devices (You can write your choice in Note).
1. Windows Server 2022 Standard :
Windows Server 2022 is a server-oriented version of Microsoft's operating system, which will be released in August 2021. The system provides advanced multi-layer security, hybrid functionality with Azure, and a configurable application platform.
Caractéristiques Microsoft Windows Server 2022 Standard
    Sécurité renforcée à plusieurs niveaux
    Fonctionnalité hybride avec Azure
    Plate-forme d'application flexible
Enhanced multi-level security
Security is improved in Windows Server 2022 thanks to new features like Secured-Core Server and Secured Connectivity..
Secured-Core Server signifies that our hardware partners have provided hardware, micrological, and pilots to assist clients in enhancing the security of their critical systems. Using the Secured-core Server's advanced protection and proactive defense at all levels of hardware, micrologic, and virtualization, IT and SecOps teams can ensure complete security in their environment.
Another layer of security in transit is provided by Windows Server 2022's Secured Connectivity site. The new version includes a faster and more secure encrypted Hypertext Transfer Protocol Secure (HTTPS) connection, as well as AES-256 encryption that meets industry standards, as well as support for the Server Message Block protocol (SMB).
Hybrid Capabilities with Azure
Clients are opting for a hybrid and multi-cloud approach to digitally alter their businesses. They can now make use of cloud services with Windows Server 2022 on-premises by connecting to Azure Arc.
2. Windows Server 2022 Remote Desktop Services user connections (50) cal.
A Windows Server Client Access License (CAL) or a Windows Server and Remote Desktop Services (RDS) CAL is required for each user or device that connects to a licensed Windows Server.
Connect to your Windows 2022 server Remotely!
The User CAL license type allows you to buy a CAL for each user who connects to the server to use services like file storage or printing, regardless of how many devices they use.
Any device with a client-side remote office program can immediately connect to your remote server (Remote Desktop Connection). You will be able to log in remotely to a virtual office and access company files, systems, and programs as if you were using your own computer once you have connected and been authorized to the RD Session Host server.
Each user will be able to connect to an RD session host server from an unlimited number of devices.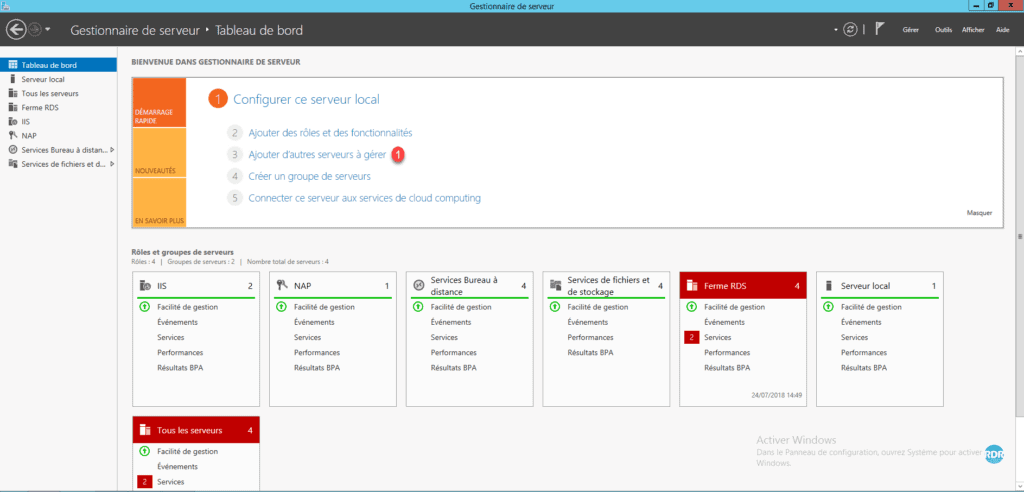 A logged-in user can access a remote server at any time using an RDS User CAL. Each user can connect to an RD session host server regardless of the device used to contact the server. Each user who connects to the RD session host server requires an ARDS license.
WINDOWS SERVER 2022 CAL FEATURES 
Securely connect remote users
Users can get access from managed or unmanaged devices
Connect to session-based or virtual-machine-based desktops
Use datacenter apps within corporate networks or from the internet
---
WARRANTY INFORMATION
Full warranty offered. We guarantee that you will receive a working code or your money back.
Convert Windows Server Evaluation Editions to Standard
If you, like me, have quickly built a new server or VM using the Evaluation download from Microsoft, you will find that when you get your license key and try to plug it in, it won't work.  You cannot simply use an otherwise valid key on an evaluation copy of Windows Server. 
But fret not, the solution is quite simple.  You merely need to run this command from an elevated command prompt: 
DISM /online /Set-Edition:<edition ID> /ProductKey:XXXXX-XXXXX-XXXXX-XXXXX-XXXXX /AcceptEula 
The Edition ID will be ServerStandard and then insert your product key.  The server will run through the image conversion process, then restart twice. 
After the server has restarted, you will need to re-activate the server and enter the Key in again.
It is important to note that if you've used an evaluation edition to build a domain controller, you cannot change the edition.  You will need to either build a new domain controller, or demote the evaluation edition domain controller, set the version id, and then promote it again.
This key can activate ONE windows device, only ONE time. After the activation process is done, you will NOT be able to use the same key again. Formatting the hard drive will effectively erase the key. You can NOT transfer the license to another computer.
Additional information
| | |
| --- | --- |
| Option | CAL User, CAL Device |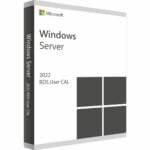 Windows Server 2022 Standard + 50 CAL user/ Device
Your review
* Review is required
Email
* Email is required
Add photos or video to your review
Q & A
There are no questions yet
General Inquiries
There are no inquiries yet.