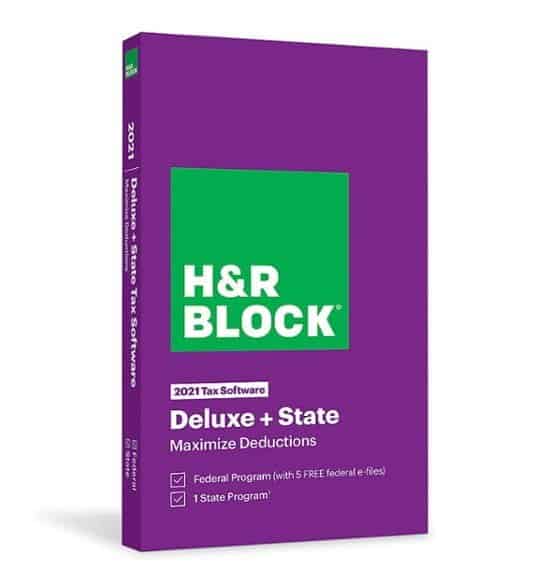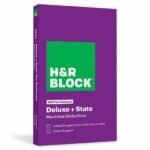 H&R Block Tax Software Deluxe + State 2021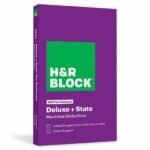 H&R Block Tax Software Deluxe + State 2021
30.00$
30.00$
After payment, you will receive an activation code and a download link.
The number of PCs that are eligible for installation is subject to change.

Note: Currently, this item is available only to customers located in Canada, the United States, and Australia.
Description
Reviews (2)
Q & A (1)
Store Policies
Inquiries
Description
H&R Block Tax Software Deluxe + State 2021 – Windows [Digital]
Non-Returnable
With this downloaded H&R Block Deluxe plus State program for Windows, you can meet federal and state tax filing requirements. In the event of an audit, free tax guidance from an H&R Block professional can help, and access to hundreds of deductions can help investors and homeowners optimize their tax refunds. This H&R Deluxe plus State program includes step-by-step instructions for submitting state and federal tax forms.
Helps with the filing of federal and state tax returns.
The built-in search feature provides access to hundreds of permissible deductions.
Tax professionals provide free advice during audits.
Digital software enables easy access to online features.
Download software for Windows OS.
System Requirements
OPERATING SYSTEM:

BROWSER:

Windows: Internet Explorer® 11 or higher

HARD DISK SPACE:

MONITOR:

1024×768, SVGA color monitor

PRINTER:

Compatible inkjet or laser

INTERNET CONNECTION REQUIRED
Q & A
How many computers can you load it on?
General Inquiries
There are no inquiries yet.