How to Update Microsoft Office For Mac
Ejovi Great
As you already know, Microsoft Office is a set of essential tools to create, manage, and edit documents. The pack has been around for decades and is a staple for document and project management and presentation.
Consider updating Office for Mac frequently if you want to get the most out of these programs. By doing this, you can be confident that your apps are up to date and operate without a hitch. The most recent version of the Office suite will also have the most recent security fixes.
Microsoft Office update is set to auto by default, which means you should get all updates automatically. You can, however, turn off this feature and choose to update manually whenever you want.
How to Update Microsoft Office For Mac?
1.How to Set Up Microsoft AutoUpdate?
Setting up Microsoft AutoUpdate is the first and most important step to receive auto-updates for your Office. Here is how:
First, check if your Microsoft autoupdate is on. To do that, open any Microsoft app (Word,Excel..), find Help in the top menu and click Check for Updates in the drop down list.
Microsoft AutoUpdate window will pop up and show if any updates are available. Click Update to install available updates.
Choose Check for Updates. This will let the software automatically check to see if your software is outdated. If there is a new update available, there will be a link that leads to a website with more information on the patch. Through that website, you can also download the updates and install them yourself.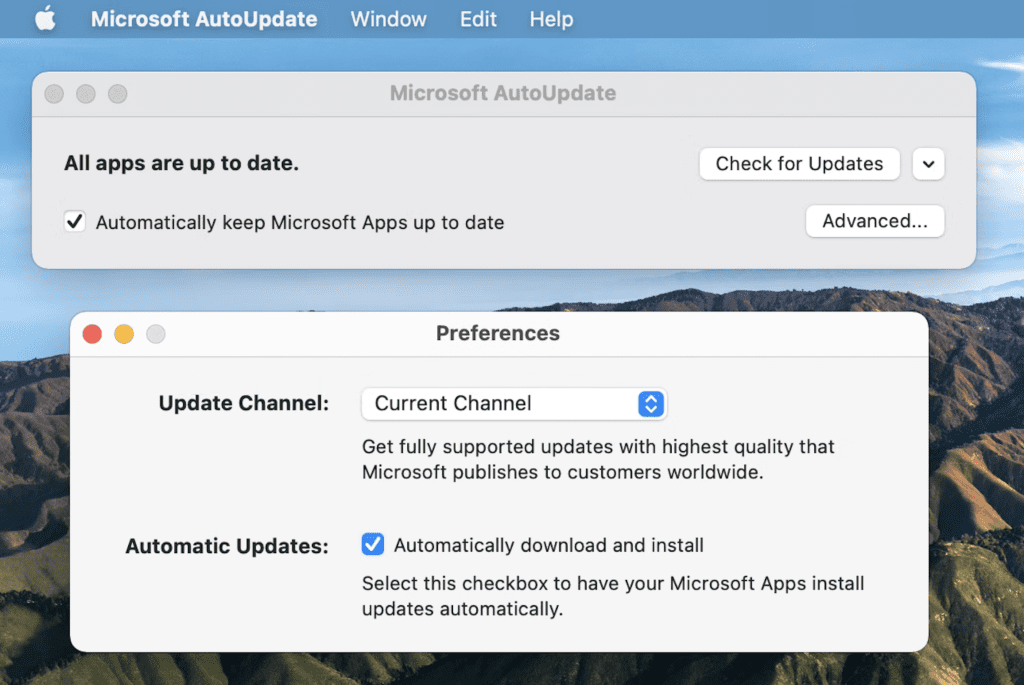 2.How to update Office Using the App Store?
To update your Microsoft Office pack from the App Store, Open the App Store on your Mac. If you installed Microsoft Office from the App Store, you can also download updates that way. Launch the App Store from the Dock or the Launchpad. Go to Updates in your App Store menu to see if there are any updates for your apps: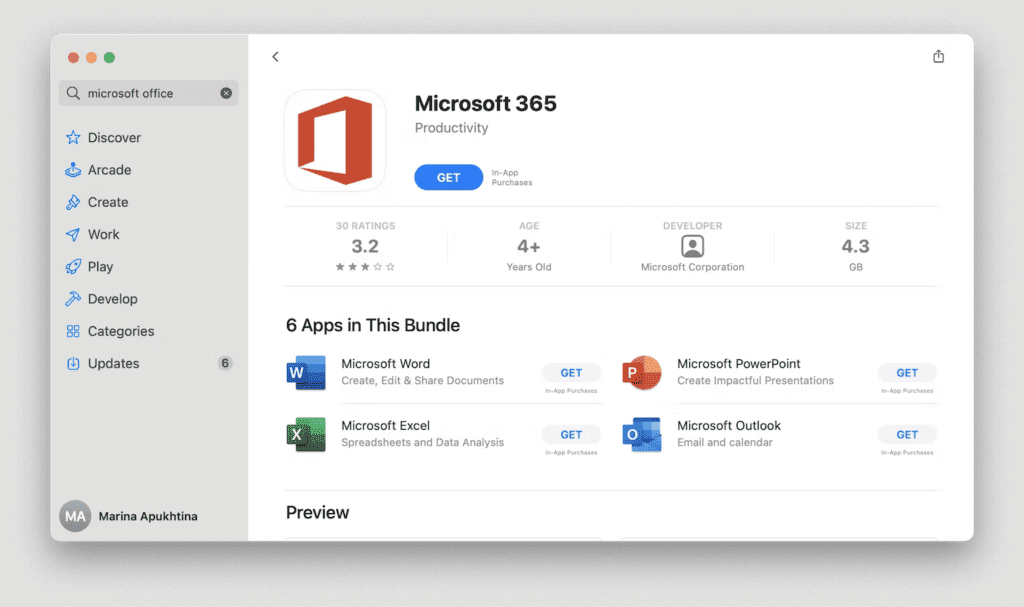 If there are any updates available, you'll see them there.
By default, App Store checks for updates to the apps you have installed on your Mac and notifies you when updates are available for your apps.
Conclusion
Updating your Office software might not be something you have always thought about, but it is extremely useful if you are looking to use the software for a long period of time. Setting the software to update automatically will save you a lot of precious time, so you should definitely consider doing it.
Other Updates
To date, Windows 11 and Windows 10 are the only Microsoft operating systems that support Office 2019 Professional installation and compatibility.
*Available but not compatible with Office 2019: Windows 8 – Windows 7
Other versions of Microsoft Office Suite are available in our store: Office 2021 – Office 2016