What is the cheapest way to get Microsoft Office for Mac?
Maria
If you are currently a student looking for the cheapest way to buy Office 2019 for Mac, this blog post is for you. There are many options available on the market. Still, if you want to save money upfront and have access to all your favorite features, it is better to go with Office 2019 Home and Student for Mac from instant-key.com. It comes with a one-time payment that will give you every tool that Office has in its arsenal: Word, Excel, PowerPoint, OneNote, and Outlook.
Do not worry about compatibility issues or missing features when using Office Home and Student 2019 for Mac since you can access every single feature right away. Plus, one significant advantage of purchasing Office 2019 Home and Student for Mac from instant-key.com is, you will not have to worry about subscriptions or recurring fees. You only have to invest in Office Home and Student once, then you will own it for life.
What's included in Office 2019 Home and Student for Mac?
Microsoft Word 2019
This powerful and versatile app lets you create professional-looking documents with various fonts, color options, and paragraph layouts. You can also use the latest document collaboration features to work together on Word docs in real-time without boundaries or limitations.
Microsoft Excel 2019
Microsoft Excel is the best spreadsheet app for organizing and analyzing data. With Excel 2019, you can create a table or chart in just seconds to visualize your data in any way you want. You can also easily share spreadsheets with others so they can edit them too.
Microsoft PowerPoint 2019
PowerPoint is a program created by Microsoft that lets you create and edit presentations. The presentation's format can be your choice of color background, an organized slideshow, or just one screen with information. PowerPoint also includes templates for creating resumes and other everyday documents like brochures, flyers, and posters.
The benefits of PowerPoint are that users can choose from many templates, backgrounds, fonts, and layouts to create the perfect presentation at a company meeting or school project. It also offers password protection to keep specific files private.
Microsoft OneNote 2019
Microsoft OneNote is an easy-to-use notetaking and organization app that has been around for a while. OneNote Web Clipper lets you clip web content and share it to your tablet or computer, making it easier than ever to capture information from the Internet. 
If you are looking for an affordable solution, try Microsoft Office 2019 Home & Student, which includes Word, Excel, PowerPoint, Outlook…oh yeah, and OneNote! 
Why Office 2019 Home and Student for Mac?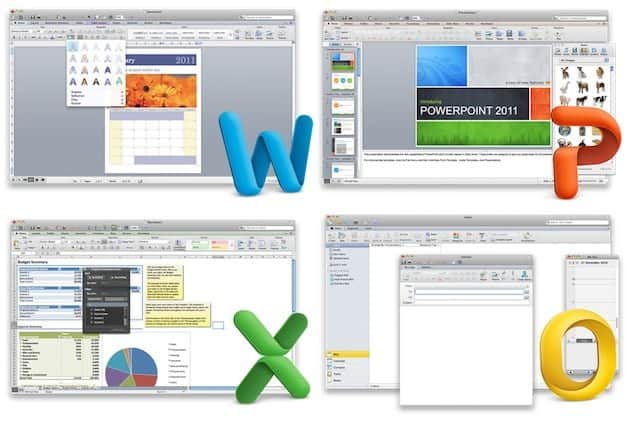 It comes with all the essential Apps a student or an everyday user needs.
Simplified work and increased productivity.
Redesigned to be faster and more intuitive. 
Enhanced collaboration features and better compatibility
Available in over 100 Languages
How Much Does Office Home and Student for Mac Cost?
Office Home and Student 2019 for Mac retails at $249.95 on Apple or Microsoft store
But wait! If you purchase it through, Instant-key.com you will only pay $59.99! Simply place your order and receive your Office 2019 product key instantly.
Do not worry about ever losing access to your Office 2019 Home and Student for Mac Digital License. Once you download and activate your Office 2019 product key, it will be automatically linked to your Microsoft account. Whether you upgrade to a newer Mac or change devices, just log in to your Microsoft account and reinstall it.
Lifetime Ownership
No Subscriptions or extra fees.
Includes: Word, Excel, PowerPoint, OneNote
Transferable Digital License
Conclusion 
So, what are you waiting for? You do not have to buy Microsoft Office from the app store anymore. We offer it at instant-key.com, and we deliver your Office 2019 product key straight to your inbox instantly! Our prices start as low as $49 – that is a whole lot cheaper than buying Microsoft Office through the App Store or other retailers on Amazon or eBay. If you want to save even more money, get our special deal where you can Buy Microsoft Office for Mac and another product of your choice and save 20% at checkout with this code :
instant-key21
Visit instant-key.com now and check out all the different digital products we offer.