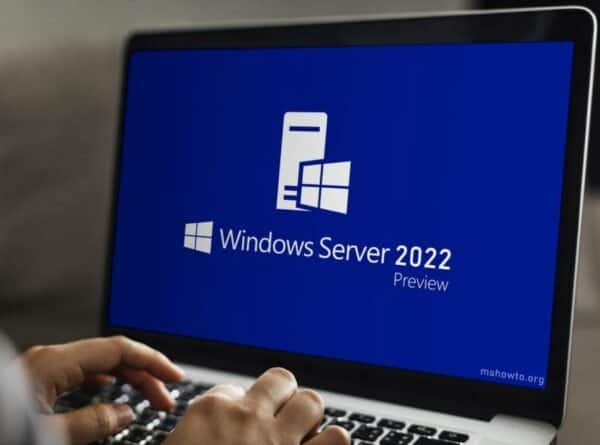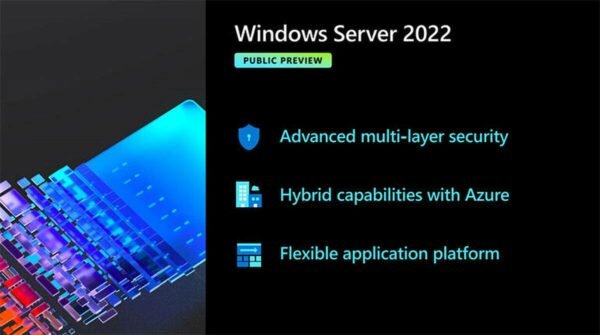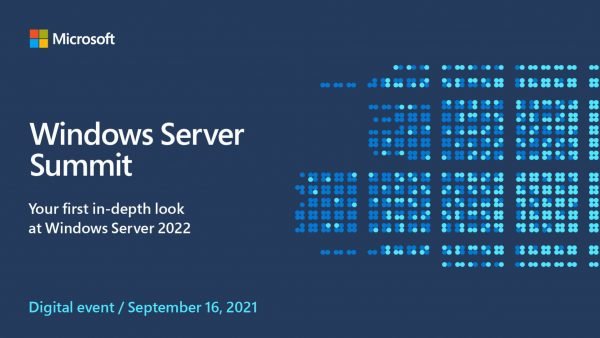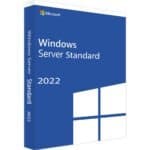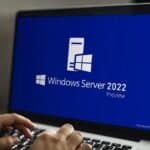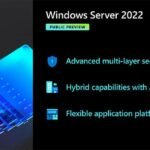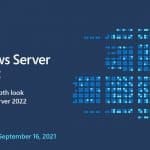 Windows Server 2022 Standard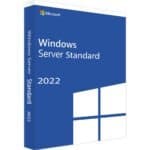 Windows Server 2022 Standard
149.00$
149.00$
100% Genuine (Retail Version).

All languages version support.

Online update support.

Lifetime effective

Description
Product Activation
Reviews (1)
Q & A (1)
Store Policies
Inquiries
Description
With the new Windows Server 2022 Standard, you can meet your growing business burden now and in the future while also protecting your server environment from advanced internet threats. You'll be able to fully fulfill your growing company requirements thanks to innovations like multi-layered security and a hybrid and multi-cloud approach that's compatible with Azure.
Windows Server standard 2022 standard features
New Multi-Layered Security
One of the best improvements of Windows Server 2022 is the secured-core server (with specific hardware, firmware, and drivers rooted in security) and secured connectivity. This adds another layer of security and now supports the server message block (SMB) protocol besides supporting the HTTPS and AES-256 encryption. Even more, Windows Server 2022 supports security from firmware vulnerabilities with the all-new Hypervisor-protected code integrity and credential guard.
Azure Connectivity with Hybrid Capabilities
Windows Server 2022 now supports hybrid and multi-cloud connectivity by allowing businesses to connect with Azure Arc and Storage Migration Service. The server management is also improved with gateway proxy support and a refined event viewer.
Application Platform that is Scalable & More Flexible
Windows Server 2022 can support even the ultra-demanding Tier1 applications like SQL because of the scalability advancements (for example now WS2022 can support 48TB of memory and 2,048 logical cores). Additionally, you can also make use of Windows containers as their compatibility with Windows Server 2022 is greatly improved (now it supports IPv6, dual-stack, node configuration, and more).
System requirements
Processor: At least: 1.4 GHz processor with 64-bit
RAM: At least: 512 MB
Storage space requirements At least: 32 GB
Other requirements:
Gigabit (10/100 / 1000baseT) Ethernet adapter
DVD drive (if you want to install the operating system using DVD media )
Super VGA monitor (1024 x 768) or monitor with a higher resolution
Keyboard and Microsoft® mouse (or other compatible pointing devices)
Internet access (may be subject to a charge)
Convert Windows Server Evaluation Editions to Standard
If you, like me, have quickly built a new server or VM using the Evaluation download from Microsoft, you will find that when you get your license key and try to plug it in, it won't work.  You cannot simply use an otherwise valid key on an evaluation copy of Windows Server. 
But fret not, the solution is quite simple.  You merely need to run this command from an elevated command prompt: 
DISM /online /Set-Edition:<edition ID> /ProductKey:XXXXX-XXXXX-XXXXX-XXXXX-XXXXX /AcceptEula 
The Edition ID will be ServerStandard and then insert your product key.  The server will run through the image conversion process, then restart twice. 
After the server has restarted, you will need to re-activate the server and enter the Key in again.
It is important to note that if you've used an evaluation edition to build a domain controller, you cannot change the edition.  You will need to either build a new domain controller, or demote the evaluation edition domain controller, set the version id, and then promote it again.
This key can activate ONE windows device, only ONE time. After the activation process is done, you will NOT be able to use the same key again. Formatting the hard drive will effectively erase the key. You can NOT transfer the license to another computer.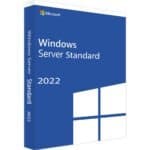 Windows Server 2022 Standard
Your review
* Review is required
Email
* Email is required
Add photos or video to your review
Q & A
how many cores does this version support
Hi Michael,
This version supports 16 core
General Inquiries
There are no inquiries yet.