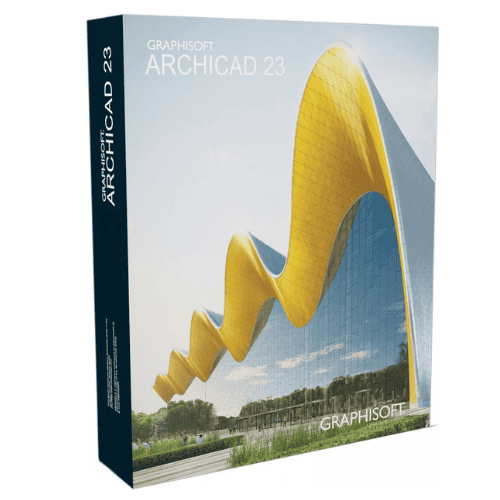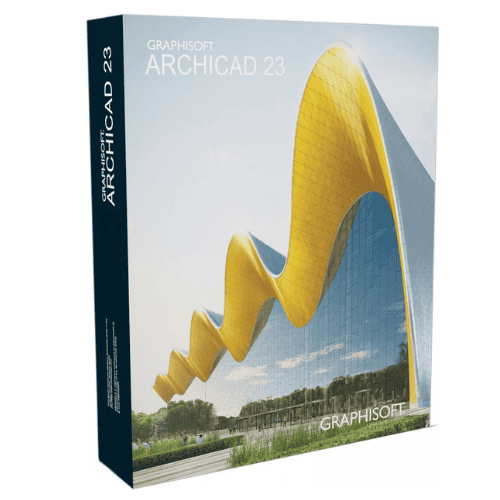 Graphisoft ArchiCAD 23 (Win/Mac)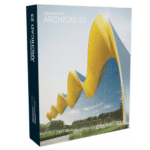 Graphisoft ArchiCAD 23 (Win/Mac)
99.00$
99.00$
✔️100% Genuine version.
✔️Runs On Windows pc and Mac
✔️Download product(s) from the official website
✔️The available versions of GraphiSoft ArchiCAD
✔️Delivery:1-3 days
Description
Reviews (0)
Q & A
Store Policies
Inquiries
Description
Product Description
We are thrilled to introduce GraphiSoft's ArchiCAD 23 – the ultimate solution for bringing your architectural and design concepts to life! With its advanced BIM-based approach, ArchiCAD 23 creates an integrated building information model, allowing you to update your project information with ease. The latest version offers incredible capabilities that boost productivity and usability, making architectural projects a breeze. We are confident that you'll love how ArchiCAD 23 streamlines documentation and eliminates errors. Best of all, you can get your hands on affordable software licenses and unlock the full potential of the new features. Order now and let your creativity soar!
Let's get straight to the latest features of Graphisoft ArchiCAD 23
1. Increased productivity
This software is designed to optimize your workflow from the moment you launch the program, all the way through accessing design data, and navigating the entire BIM model. In this latest version, we have significantly reduced file sizes, as well as redistributed the load on your computer's processing power.
2. Redesigned Column and Beam Tools
You can now easily model nodes, create bills of materials (BOMs) and generate BOMs for concrete, timber, metal, and composite structures. The functionality for working with reinforced, perforated, and curved beams, as well as profiled columns, has been improved. When displaying columns and beams, you will have access to various hatches, symbols, and projections, which will undoubtedly make your work more convenient.
3. Holes, Niches, and Recesses
The latest release introduces a new tool called the Hole Tool. This tool enables you to model niches, openings, ducts, and strobes, in a vertical, horizontal, or oblique direction through individual elements, groups of elements, or entire floors. You can also model holes, bill, display in drawings and transfer them in IFC format. The Hole Tool is a great way to coordinate and model various elements and features with ease.
4. Improved interaction with Solibri
With this software, you can rest assured that you are performing your job accurately, as it enables you to verify the conformity of projects with standards and requirements at any phase of the work. The latest version of the extension enhances your productivity by automatically identifying and examining only those ArchiCAD components that have been modified. This way, you can expedite your workflow without sacrificing quality.
5. Properties in Building Materials
Setting up classification elements or property definitions allows you to apply them in the Building Materials dialog. This means that the properties of Building Materials can be displayed in any publication option, giving all project participants access to the BIM data of the material.
6. Rhino-Grasshopper-ArchiCAD live connection
If you've created parts using Grasshopper algorithms in your BIM project, you can now use ArchiCAD element information as reference data with the new Grasshopper deconstruction component. This means that any changes made to the main BIM project scheme will automatically be reflected on the parts created with Grasshopper. To optimize your workflows, consider purchasing and downloading GraphiSoft ArchiCAD 23 at the lowest price. Choose this program to benefit from its advantages.
Here are some benefits of using GraphiSoft ArchiCAD 23
Working more efficiently can save you a lot of time: ArchiCAD is a user-friendly BIM solution that offers powerful tools, an intuitive interface, automatic documentation generation, simple data exchange, photorealistic rendering, and best-in-class analysis features for creating great architecture.
Design: Architects can design incredible buildings with cutting-edge BIM software featuring algorithmic design tools and high performance.
Analysis: Prioritize great architecture over model quality. ArchiCAD is interoperable with top analytics apps, allowing early error detection for precise designs that are easier to implement and operate buildings.
Interaction: Create projects of any size or complexity with colleagues anywhere. Instantly detect and eliminate errors across all applications.
Documentation: Automated documentation publishing based on BIM-standards frees up designers to focus on developing design solutions instead of drawing.
Visualization: Visualize your ideas and save time and money with ArchiCAD's architectural visualization tools. Quickly navigate a BIM model to make informed decisions early in the design process and avoid costly changes during construction.
System Requirement for

GraphiSoft

ArchiCAD 23
Operating Systems
Windows 10 (64-bit), macOS 10.14 Mojave, macOS 10.15 Catalina
Hardware Requirements For Windows:
Processor: 64-bit multicore processor (Intel or AMD)
RAM: 16 GB or more
Hard Disk Space: 5 GB free disk space, SSD is recommended
Graphics Card: DirectX 12 compatible graphics card with 2 GB or more of video memory
Display: A monitor with a resolution of 1920 x 1080 pixels or higher
Hardware Requirements For macOS:
Processor: 64-bit multicore processor (Intel)
RAM: 16 GB or more
Hard Disk Space: 5 GB free disk space, SSD is recommended
Graphics Card: Metal-compatible graphics card with 2 GB or more of video memory
Display: A monitor with a resolution of 1920 x 1080 pixels or higher
Additional Requirements:
To activate, update, and access BIMcloud and BIMx, you will need an internet connection.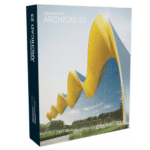 Graphisoft ArchiCAD 23 (Win/Mac)
Your review
* Review is required
Email
* Email is required
Add photos or video to your review
Q & A
There are no questions yet
General Inquiries
There are no inquiries yet.