Review of H&R Block's 2022 tax year software
Ejovi Great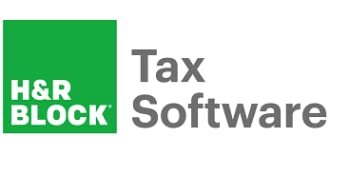 H&R BLOCK 2022 (TAX YEAR 2022)
| | |
| --- | --- |
| Imports Competitors' Returns | Yes |
| All Major IRS Forms and Schedules | No |
| Comprehensive Navigational Outline | No |
State filing: H&R Block Deluxe 2022 review
A state tax return is free with H&R Blocks' Free edition; all other H&R Block online versions cost an extra $36.99 per state. All online editions support state electronic filing. Always finish the federal return before moving on to the state return; the service will automatically fill in the necessary information.
Features of H&R Block Deluxe in 2022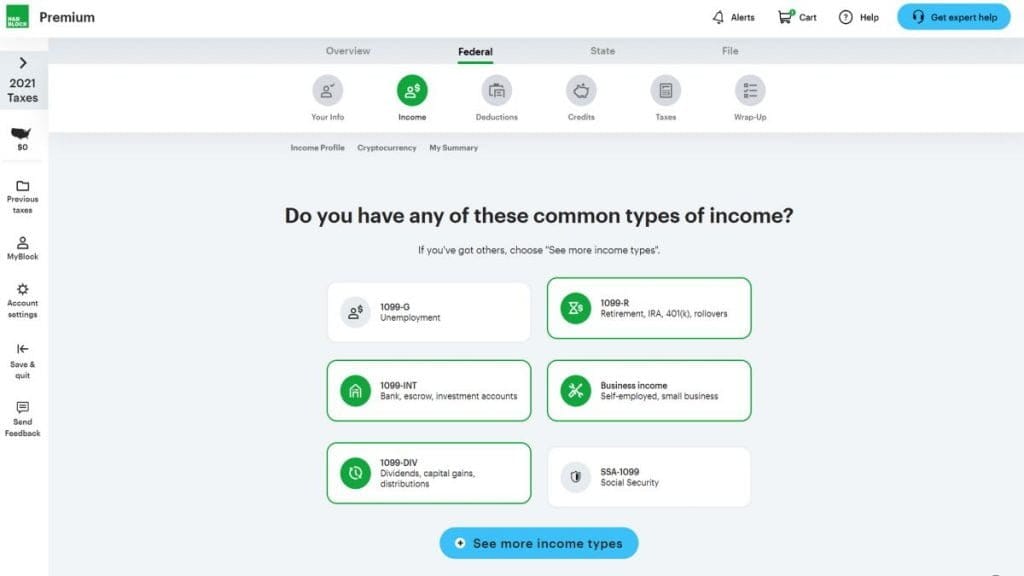 Only straightforward federal tax returns should be used with H&R Block's Free online (and Basic download) versions. Once you have a deduction to claim (other than the Child Tax Credit or student loan interest), you will need to upgrade to a higher version with more capabilities that allow you to deduct things like contributions, real estate taxes, and mortgage interest. In comparison to the competitors, the free edition does manage unemployment income, which is a welcome bonus.
The Deluxe tier is available to independent contractors who do not deduct any expenses. When you upgrade to Premium Online, you get assistance for tracking Health Savings Accounts, investment transactions, and rental income and deductions. The Self-Employed online edition provides independent contractors and freelancers with more comprehensive support, full deductions for Schedule C business costs, and assistance with filing for home office deductions, depreciation, and car expenses.
H&R Block Deluxe 2022 review: Available help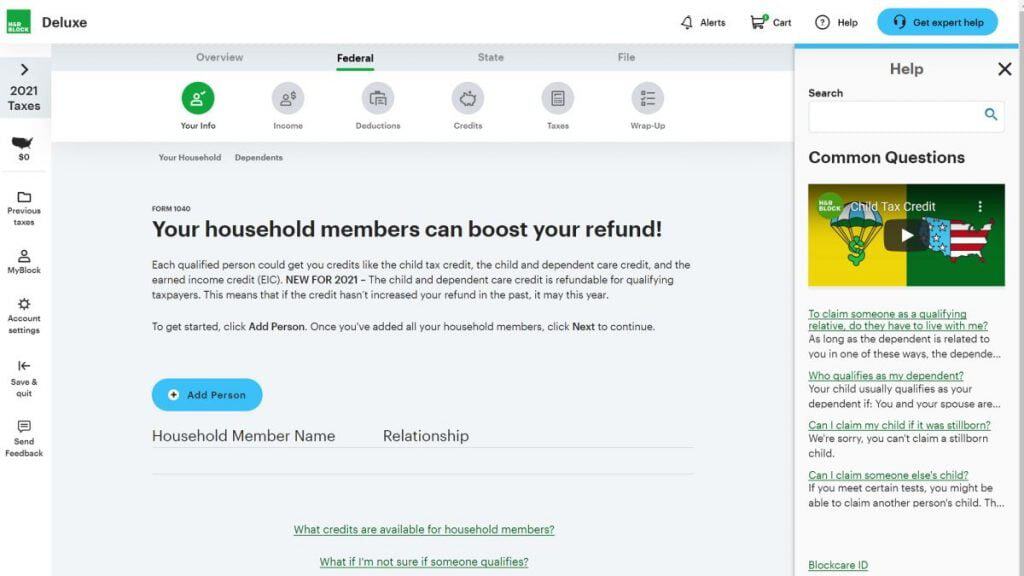 Help from tax experts has become substantially more affordable. You may contact a tax expert through Online Assist through video, phone, screen sharing, or chat (hours available are 7 a.m. to 11p.m. CT weekdays, and 9 a.m. to 9 p.m. CT weekends). Since previous tax year, Online Assist has dropped from $109.99 to just $40 (these rates reflect base cost, not "specials"). If you didn't select professional assistance at first, you may do it at any moment using the nav bar or the pop-up ads that sporadically show to remind you of this upsell.
The price of Tax Pro Review is half that of the previous year: The upgrade now costs $59.99 and includes both Online Assist and a tax professional who will analyze and submit your taxes on your behalf. (Prices may change based on the version you're using; for example, Premium costs $60 and $89.99.)
With both original writing and videos, H&R Block keeps expanding its library of how-to articles. The right-hand pane, which is always accessible by clicking a link in the main interface or the question-mark symbol on the top navigation bar, provides context-sensitive guidance as you navigate your online return.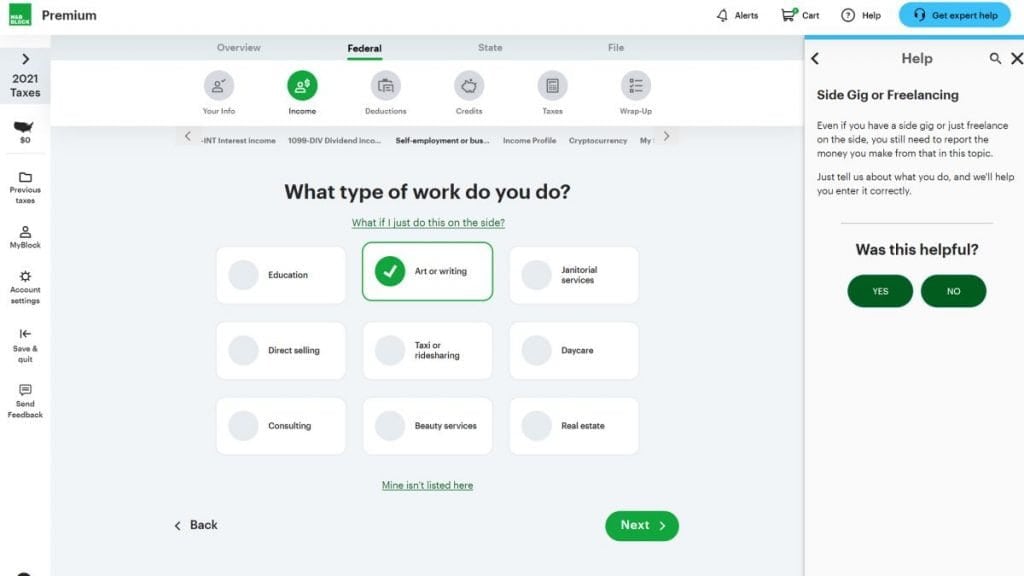 All H&R Block products come included with the online help pane and text chat technical support, which provides free, round-the-clock assistance with operating the product.
H&R Block's all-inclusive virtual tax pro service is still advertised separately from the do-it-yourself online options we've studied here, in contrast to TurboTax's Live Full Service option. This more hybrid technique allows for all-virtual contact or in-person interaction with a tax expert at a nearby H&R Block location. Unfortunately, there are additional steps required for this online setup that are missing from the totally virtual TurboTax Live Full Service on-boarding, like entering your zip code and selecting a local tax expert. H&R Block claims to match you with a tax expert who is knowledgeable about your state's taxes based on your zip code, but it still doesn't explain why we had to choose a tax expert from a local location before we could move forward.
H&R Block Deluxe 2022 review: Ease of use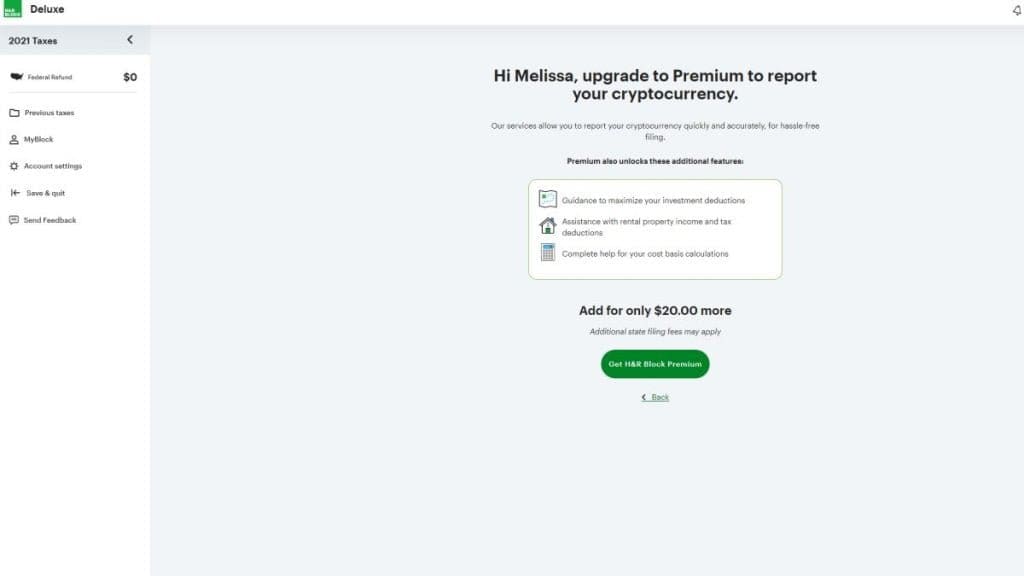 Similar to what TurboTax provides, a series of on-boarding questions helped us determine which plan was best. However, the service will still urge you to upgrade to the proper product if you start with a lower tier. For instance, we began our evaluation with H&R Block Deluxe, the company's first tier above free. When we indicated that we were self-employed, had 1099-Misc forms, and had costs, the service advised us to upgrade to that version so that we could access the proper tax forms. The same thing occurred once we told the program that we were using cryptocurrency.
Once inside, it was clear that H&R Block had lightened its interface, literally and figuratively. Gone is the black navigation pane at the left, replaced by a lighter color that's a few shades different from the main data entry pane and larger, easier-to-understand menu icons. The responsive design works on mobile web as well as laptop. Plus, H&R Block has a mobile app.
2022 review of H&R Block Deluxe: Final
One of the greatest tax software packages to utilize when it comes time to file your taxes is H&R Block Deluxe 2022 thanks to its well-thought-out design, practical advice, and more inexpensive tax pro help price.
Even though it costs more, TurboTax Deluxe offers more comprehensive tax professional help, making it the superior choice for individuals looking for a full-service digital experience. H&R Block Deluxe is more user-friendly and polished overall for everyone else.
Anonymous
Verified Buyer
Fast and helpful! Thank you so much!
2 months ago
GEORGIA manning
Verified Buyer
Great store! Had no issues with it, all purchases works as intended.
11 months ago
Great store! Had no issues with it, all purchases works as intended.
12 months ago