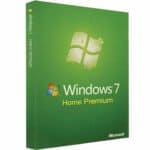 Windows 7 Home Premium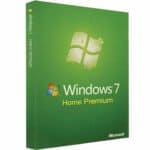 Windows 7 Home Premium
32.00$
32.00$
Purchase Windows 7 Home at the cheapest price in the online market!

After a successful purchase, you will immediately receive :
Windows 7 Home activation License Keycode is a lifetime valid license
Complete program of Windows 7 Ultimate in both 32/64 bit versions
Guides and instructions to activate your Product
7/7 Free Customer care support
Description
Reviews (0)
Q & A (1)
Store Policies
Inquiries
Description
Buy Windows 7 Home for the best price at instant key. Order now and we will send you the activation key for Windows 7 product Key directly via e-mail. This is a one-time license code and the activation key is only valid for installation on 1 PC.
What are the new features of Windows 7 Home Premium?
Windows 7 Home Premium gives you the opportunity to create a home network and share all your favorite photos, videos and music. Watching live TV programs is no longer a problem! With Windows 7 Home you can watch, share, pause or save them at any time. Buy Windows 7 Home Premium and enjoy your computer fully.
1. The Best entertainments
Share and save music, videos, and photos thanks to Windows Live Essentials which creates a complementarity between the actions taken on your pc and the applications that you use online. (Twitter, Facebook, Windows Live Hotmail, Flickr)
2. New Aero features
Aero Peek: This allows you to view the desktop quickly when overloaded by open windows! Just point the cursor on the lower right corner of the screen and the windows will only leave their outline, which can be useful when you want to watch a gadget quickly. Aero Shake: This allows you to hide the windows except for the one you are using. Shake the window you are using and the others will be reduced. Conversely to make them all reappear. Aero Snap: This allows you to compare two windows and organize your workspace. Simply "bang" the first window against the right edge, the second window against the left window and your windows will be side by side.
3. Rapidity
Faster start-up and shut down than older Windows versions. Fast and simple connection to wireless networks just with a single click you can access all types of networks available.
Product Details
Brand: Microsoft
Released on: 22-10-2009
Platform: Windows 7
Format: Single-Use Digital Licence
Compatibility: 32-bit and 64-bit
Language: EU Multilingual (it is possible to change language settings after installation)
System Requirements
‣ Required Processor: 1 GHz processor or faster
‣ Required Memory: 1 GB RAM (32-bit); 2 GB RAM (64-bit)
‣ Required Hard Disk Space: 16 GB (32-bit); 20 GB (64-bit)
‣ Required Display: 800 x 600 screen resolution or higher 
‣ Required Video Card: DirectX® 9 graphics processor with WDDM driver
‣ Required Connectivity: Internet access (fees may apply)
Q & A
Is this an .iso file for download or sent a disc?
Martin Wraith

asked on February 19, 2022
Hi Martin, It's an iso file to download
Samy

answered on February 22, 2022
store manager
Sorry, no questions were found
General Inquiries
1 Inquiries