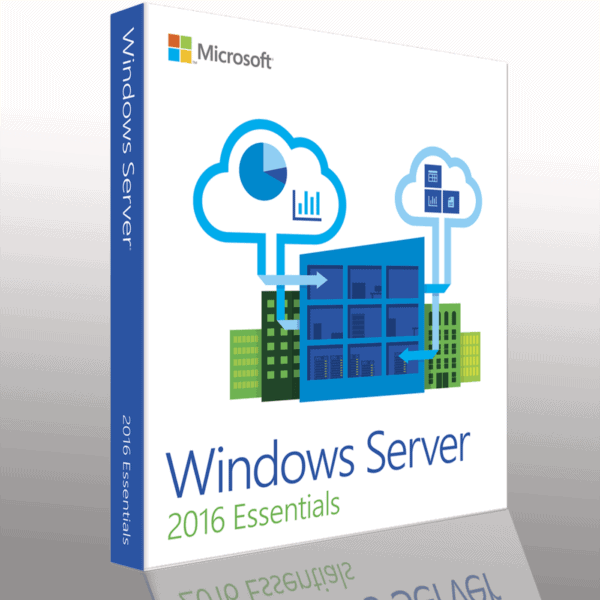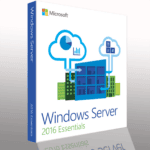 Windows Server 2016 Essentials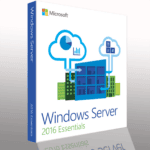 Windows Server 2016 Essentials
Description
Reviews (0)
Q & A
Store Policies
Inquiries
Description
Product Details
Brand: Microsoft
Released on: 12.10.2016
Program type: Windows Server
Format: Volume Licence
Compatibility: 32-bit and 64-bit
Language: EU Multilingual (it is possible to change language settings after installation; additional language packs are also available to be downloaded and installed separately)
Description
Microsoft Windows Server Essentials 2016 Digital Licence is the ideal streamlined option for small enterprises and micro-organizations with up to 25 users or 50 devices running on servers with no more than two processors. This version allows employees to connect their personal devices to the business network while IT experts deal with the risk of having uncontrolled devices linked to the network.
Simplify the migration of on-premise workloads to the cloud and quickly adjust to business changes without jeopardizing your team's performance and productivity. With Windows Server Essentials 2016, your small business can benefit from some advanced features and capabilities at a cheap cost.
Features
► Nano Server Option.
This was a scaled-down server implementation with limited interfaces, making it more secure from attacks.
► Azure Site Recovery Services
Offered in Microsoft Azure, this feature enables real-time replication of your virtual machines (VM) to a backup vault in Azure.
► Storage Spaces Direct
Without going over budget, create a highly scalable software-defined storage device. This technology works with industry-standard servers with local-attached disks and includes capabilities like caching, storage tiers, and erasure coding.
► Volume activation
Easily activate the licence for multiple devices online.
► Cluster Rolling Upgrade
This update allows you to upgrade the operating system of cluster nodes without stopping Hyper-V or Scale-Out File Server applications on the nodes, reducing downtime. This does not necessitate any extra hardware or a new cluster, and it is reversible unless you select the "point-of-no-return."
► Increased manageability of domains, users and devices
Added support for bigger deployments with multiple domains, multiple domain controllers, and the option to specify a desired domain controller to assist larger small organizations take full use of Microsoft Windows Server Essentials 2016.
System Requirements
‣ Required Processor: 1.4 gigahertz (GHz) for 64-bit processor or faster for single-core.
‣ Recommended Memory: 2 GB RAM (32-bit); 4 GB RAM (64-bit)
‣ Required Hard Disk Space: 160 GB hard disk with 60-GB system partition
‣ Required Display: 1280 x 768 screen resolution or higher
‣ Required Graphics Card: DirectX 9 or later, with WDDM 2.0 or higher for Windows 10 (or WDDM 1.3 or higher for Windows 10 Fall Creators Update).
‣ Required Connectivity: Internet access (fees may apply)
‣ Operating System: Windows 8.1, Windows 8, Windows 7, Macintosh OS X versions 10.5 to 10.8.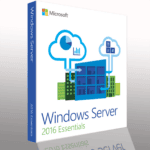 Windows Server 2016 Essentials
Your review
* Review is required
Email
* Email is required
Add photos or video to your review
Q & A
There are no questions yet
General Inquiries
There are no inquiries yet.