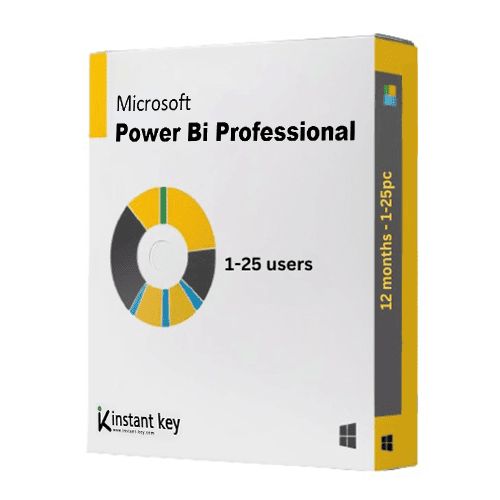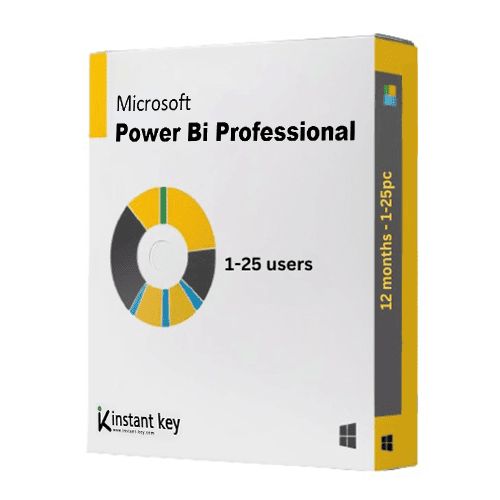 Power BI Pro (1 Year)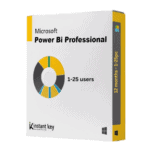 Power BI Pro (1 Year)
350.00$ – 600.00$
350.00$ – 600.00$
✔️ 100% Genuine version.
✔️ Runs On Windows pc
✔️ 1-Year Subscription

Description
Additional information
Reviews (0)
Q & A
Store Policies
Inquiries
Description
Product Description
Unlock the potential of your organization's data with Power BI Pro, a comprehensive analytics platform that enables confident decision-making at every level. Our one-year subscription brings you a range of smart tools and features designed to create a data-driven culture within your company.
Key Features:
🔍 Self-Service Analytics at Scale: Simplify your analytics landscape by consolidating multiple solutions into one platform. From individual contributors to the entire organization, Power BI Pro scales effortlessly to meet your needs, reducing complexity and cost.
📈 Meaningful Insights, Anytime: Discover and share insights seamlessly with a vast array of data visualizations. Leverage built-in AI capabilities, seamless Excel integration, and both prebuilt and custom data connectors to derive valuable insights effortlessly.
🔒 Robust Data Security: Your data's safety is our priority. Benefit from industry-leading security features, including sensitivity labeling, end-to-end encryption, and real-time access monitoring, ensuring your analytics data remains protected.
📱 Access on the Go: Stay connected to your data wherever you are. With Power BI tools and apps, you can access 360° views of your business data at your fingertips. Connect, shape, visualize, and share insights effortlessly, ensuring you're always informed.
Included Tools:
🖥️ Microsoft Power BI Desktop: Explore your data visually using an intuitive drag-and-drop canvas. Access modern data visualizations and create reports with ease.
📱 Microsoft Power BI Mobile: Experience live, interactive access to your crucial business data on the go through native apps.
🌐 Microsoft on-premises data gateway: Keep your dashboards and reports current by connecting to on-premises data sources without data movement.
📊 On-premises reporting with Power BI Report Server: Distribute interactive Power BI and paginated reports securely within your organization's firewall.
📄 Microsoft Power BI Report Builder: Design pixel-perfect paginated reports trusted by countless authors for printing or digital distribution.
License Details:
Individual User Licensing: Provide modern, self-service analytics to users for live dashboards, reports, and sharing insights across the organization.
Collaboration and Mobility: Collaborate effectively and access your data via mobile apps.
Governance and Security: Ensure data security and encryption, track content metrics, and manage user permissions.
Data Preparation and Visualization: Model and visualize data with a model size limit of 1 GB.
Connectivity and Refresh: Connect to 100+ data sources with an 8/day refresh rate.
Power BI Desktop: Create reports and visualizations using Power BI Desktop.
Embedding and AI Visuals: Embed APIs and controls, and leverage AI visuals to enhance your insights.
Please ensure that your PC meets the following requirements:
Operating System: Windows 10 or later, Windows Server 2016 or later.
Processor: 1.5 GHz or faster.
RAM: 4 GB or more.
Storage: 10 GB of available disk space.
Graphics: DirectX 10 compatible graphics card for graphics acceleration.
Internet: Reliable internet connection for accessing cloud services.
Additional information
| | |
| --- | --- |
| Subscription 1 year | 25 Users, 100 Users  |
Q & A
There are no questions yet
General Inquiries
There are no inquiries yet.