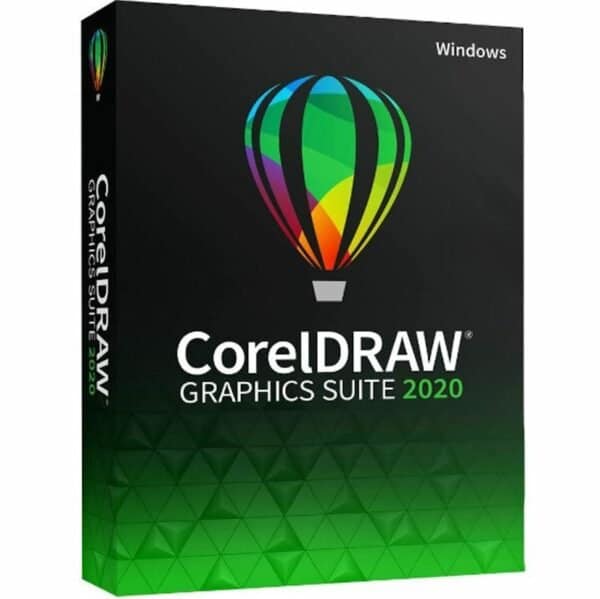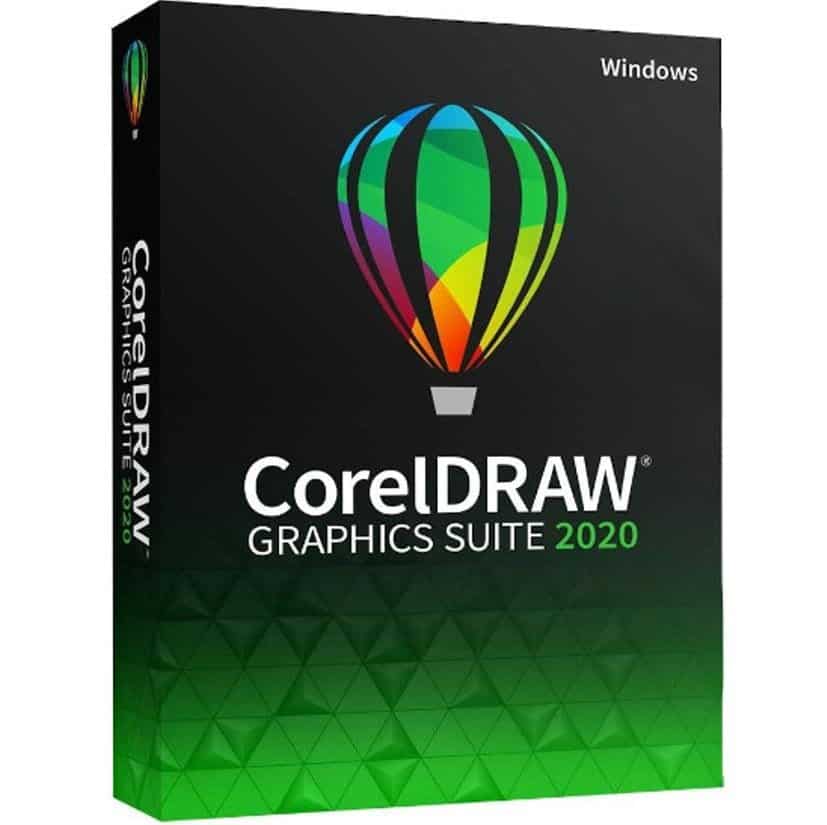 CorelDRAW Graphics Suite 2020
CorelDRAW Graphics Suite 2020
Description
Reviews (0)
Q & A
Description
Break down creative barriers with CorelDraw® Graphics Suite 2020. Find all the professional vector illustration, layout, photo editing and typography tools you need to create and complete important design projects, from virtually any device.
Create
Produce unique illustrations, signage, logos and more – on Windows, and on the go with CorelDRAW.app™.
Connect
Collaborate with clients and colleagues using CorelDRAW.app to gather feedback from one or many reviewers.
Complete
Deliver exceptional results in less time, thanks to seriously productive tools for any type of output.
Create anything and everything
From manufacturing and engineering, to sign making, marketing, and more, CorelDraw Graphics Suite is enjoyed by diverse designers, industries, and businesses worldwide.
Apparel & textiles
Whether you're in the business of screen printing, embroidery, direct-to-garment printing or apparel, CorelDraw Graphics Suite has all the tools you need to produce and output designs for the fashion industry.
Signage & large-format printing
Professionals in the sign and print industry rely on CorelDraw to create artwork for a variety of print outputs, thanks to a powerful color management engine and superior prepress tools.
Blueprints, maps & schematics
CorelDraw is a trusted name in engineering, manufacturing and construction firms, with dedicated, precision tools for creating detailed product and parts illustrations, diagrams, schematics, and other intricate visuals.
Branding and marketing
From creative professionals working in advertising and publishing, to small businesses producing in-house marketing materials, CorelDraw Graphics Suite has the tools to create everything from stand-out brand identity assets to alluring sales tools.
Illustration & fine art
Illustrators and artists alike can combine their classic art practices with CorelDraw's state-of-the-art vector-illustration technology to create beautiful, sophisticated works of art.
Tools for serious productivity and limitless creativity
From stunning artwork to impactful web graphics and stand-out print, express your creative vision with tools that empower you to deliver pro results you'll be proud of.
New for 2020! Game-changing collaboration tools
Connect with clients and colleagues on designs like never before. Share your concepts with your reviewers in the Cloud, inviting them to view, annotate, and comment directly on your CorelDraw design files using CorelDRAW.app. Making design changes couldn't be easier, with feedback from one or many contributors, all in one place – your working file.
New for 2020! Cutting-edge typography
Showcase type beautifully with new typographic technologies and enhancements to core type tools.
Fine-tune type responsively with support for variable fonts.
Format paragraphs effortlessly with new numbered lists and enhancements to bulleted lists.
Enjoy a seamless text workflow between web and desktop.
New for 2020! Next-level trace results
Enjoy exceptional bitmap-to-vector trace results, thanks to the impressive new AI-powered Power TRACE™. Benefit from advanced image-optimization options that help improve the quality of a bitmap as you trace it.
New for 2020! Impressive AI-powered image solutions
Watch in awe as machine-learned models expand your design capabilities and accelerate workflows.
Leverage AI to enlarge images without losing detail.
Eliminate noise from highly-compressed JPEG images
Apply new machine-learned effects to bitmaps and vectors.
Create masks faster and more accurately with the new Smart Selection tool.
New for 2020! Serious performance gains
Work more efficiently and achieve better results with a noticeably quicker, more responsive suite of applications. With up to 10x faster performance over our last version, you'll move from concept to completion in record time.
Q & A
There are no questions yet