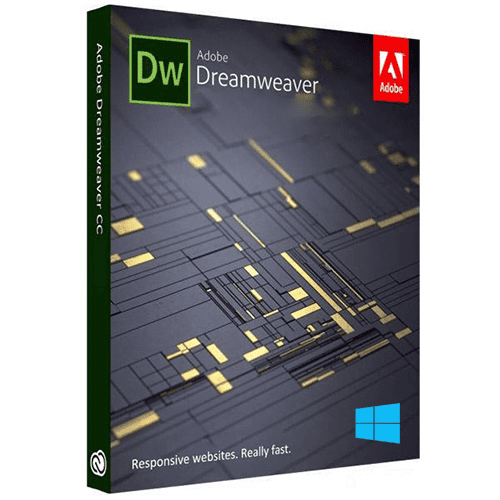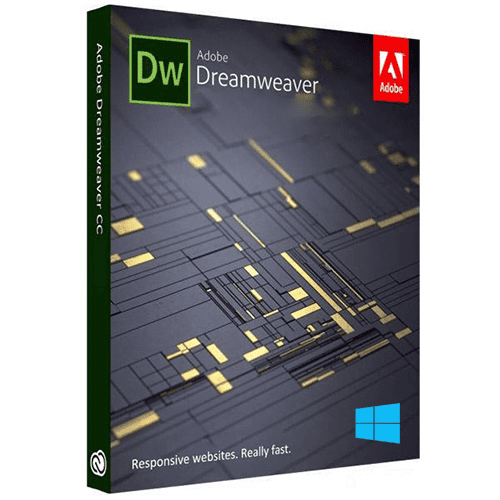 Adobe Dreamweaver (Windows / Mac)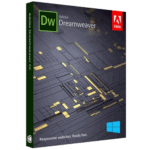 Adobe Dreamweaver (Windows / Mac)
75.00$ – 139.00$
75.00$ – 139.00$
Package Include(s) :
✔️ Full Version
✔️ Lifetime Software Use!
✔️ No Monthly Subscription Fees.
✔️ 100% Genuine version.
✔️All languages included.

Description
Additional information
Reviews (1)
Q & A
Store Policies
Inquiries
Description
Product Description
Unlock the full potential of your web design and development projects with Adobe Dreamweaver. This powerful Integrated Development Environment (IDE) is the go-to solution for Windows users looking to create stunning websites and web applications. With a user-friendly interface and intuitive WYSIWYG editor, Dreamweaver makes designing and visualizing your web pages a breeze.
Thanks to its robust coding tools and features, such as code hinting and live code previewing, Dreamweaver lets you quickly and easily write and debug your code. It also supports the latest web standards, including HTML5, CSS3, and responsive web design, to help you stay ahead of the curve.
But that's not all – Dreamweaver integrates seamlessly with other Adobe Creative Cloud apps and services, such as Photoshop and Animate, to streamline your workflow and enhance your design capabilities. With templates, libraries, and snippets at your fingertips, Dreamweaver provides everything you need to bring your vision to life – whether you're building a simple website or a complex web application.
Get ready to create amazing websites and web applications with Adobe Dreamweaver – the ultimate solution for web designers and developers. Try it out today and take your web development projects to the next level!

Features of Adobe Dreamweaver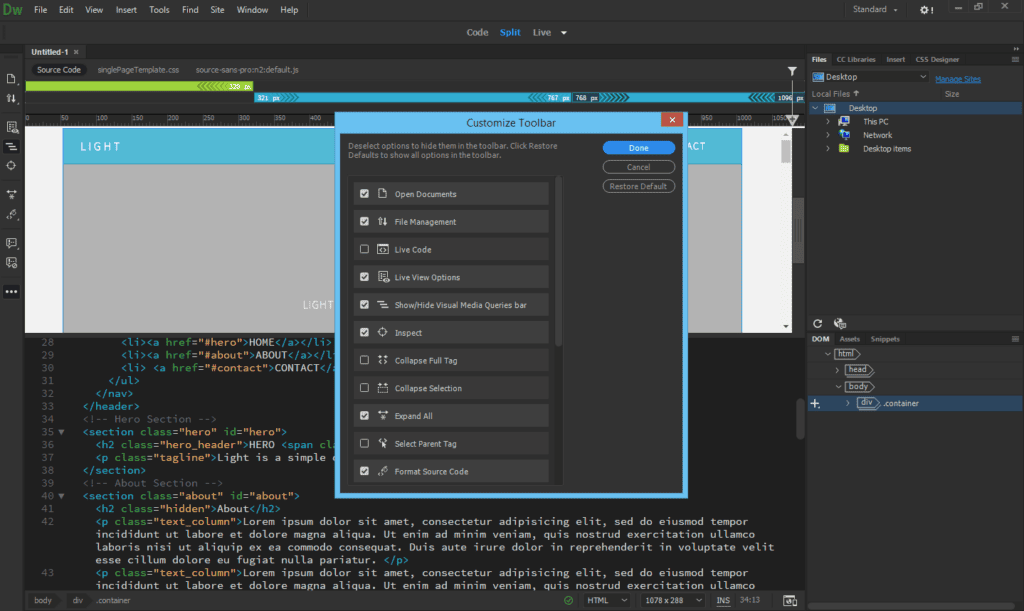 ‣ WYSIWYG
WYSIWYG (What You See Is What You Get) editor: Dreamweaver provides a visual interface for designing and editing web pages, allowing users to see the final product as they work.

‣ Code view
Code view: For those who prefer to work with code directly, Dreamweaver offers a code view that provides access to the underlying HTML, CSS, and JavaScript code.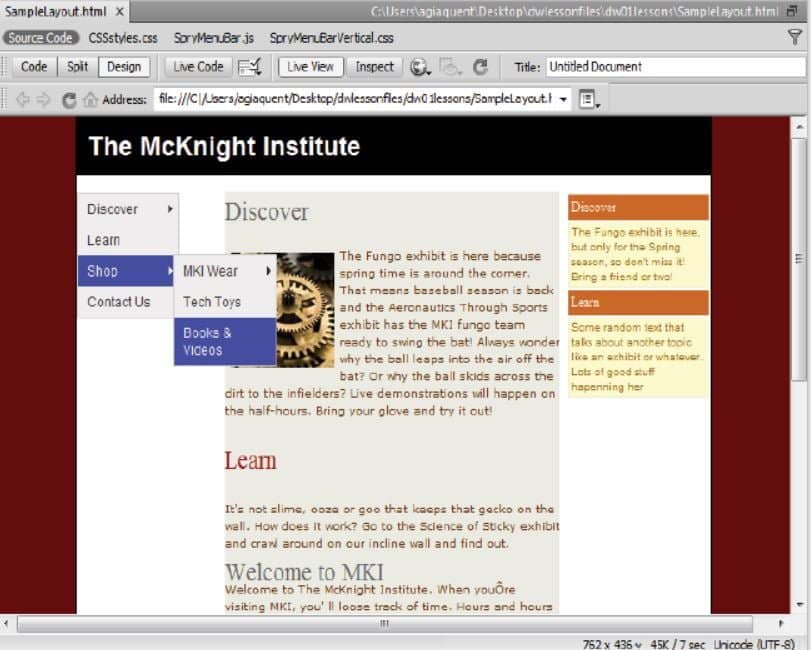 ‣ Live view
Live view: Dreamweaver allows users to preview their pages in a web browser within the program, making it easier to see how the page will look in the real world.
Other Dreamweaver features :
CSS tools
CSS tools: Dreamweaver provides a variety of tools for creating and editing CSS styles, including a CSS inspector that makes it easy to see how styles are affecting the layout and appearance of a page.
Responsive design
Responsive design: Dreamweaver provides a responsive design mode that allows users to see how their pages will look on different devices and screen sizes.
Multiscreen preview
Multiscreen preview: Dreamweaver includes a multiscreen preview feature that lets users see how their pages will look on multiple devices at the same time.
Integration with Adobe Creative Cloud
Integration with Adobe Creative Cloud: Dreamweaver is part of Adobe Creative Cloud, which means that users can easily access their projects and assets from any device.
Advanced scripting and coding support
Advanced scripting and coding support: Dreamweaver provides advanced scripting and coding support for languages such as HTML, CSS, JavaScript, and PHP, making it a great choice for professional web developers.
Site management
Site management: Dreamweaver includes tools for managing a website, including site definition, file transfer, and site synchronization.
Templates and Libraries
Templates and libraries: Dreamweaver provides a variety of templates and libraries that can be used as a starting point for creating new pages or as a source of design elements and code snippets.
Requirement
Operating System: Windows 10 or later
Processor: Intel Pentium 4 or equivalent
Memory: 2 GB of RAM
Hard Disk Space: 1 GB of available hard-disk space for installation; additional free space required during installation
Monitor Resolution: 1024 x 768 screen resolution with 16-bit video card
Web Connection: Internet connection is required for product activation and access to online services and features
Additional information
| | |
| --- | --- |
| Edition | Adobe Dreamweaver CS5.5 (lifetime), Adobe Dreamweaver 2023 (lifetime), Adobe Dreamweaver (one-year 2PC/Mac) |
Q & A
There are no questions yet
General Inquiries
3 Inquiries