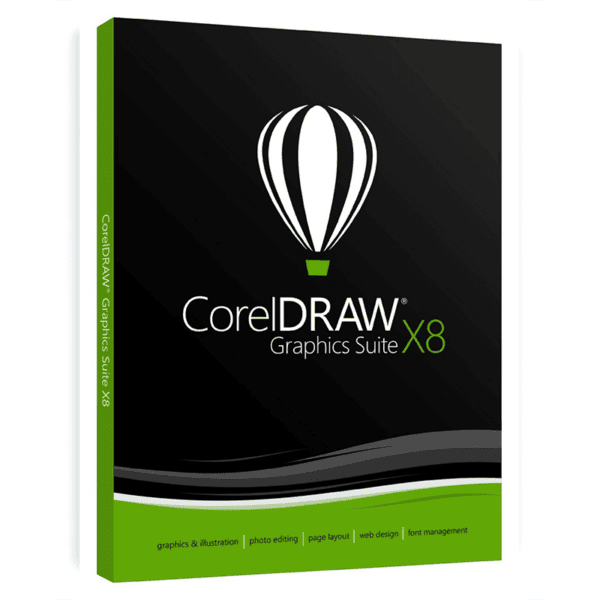 CorelDRAW Graphics Suite X8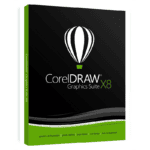 CorelDRAW Graphics Suite X8
68.00$
68.00$
100% authentic and unique key

All languages version support.

Online update support.

Lifetime effective

Description
Reviews (0)
Q & A
Store Policies
Inquiries
Description
Full Product Description of CorelDRAW Graphics Suite X8
CorelDRAW Graphics Suite X8, a powerful and versatile software package that will revolutionize your design process.
Let us begin by giving you a full product description of CorelDRAW Graphics Suite X8. This suite is designed to meet the diverse needs of graphic designers, illustrators, and digital artists. It includes a wide range of creative tools and features, allowing you to create stunning graphics, illustrations, and layouts with ease.
One of the standout features of CorelDRAW Graphics Suite X8 is its intuitive and user-friendly interface. Whether you are a beginner or an experienced designer, you will find the software easy to navigate and use. The suite also offers a vast collection of professionally designed templates, fonts, and images, which you can easily customize to suit your unique style and requirements.
Furthermore, CorelDRAW Graphics Suite X8 offers an impressive set of drawing and illustration tools. From vector illustration to page layout, photo editing to typography, the suite has it all. You can create intricate designs, manipulate images, and apply various effects to bring your ideas to life. The software also supports advanced features such as color management, prepress capabilities, and file compatibility, ensuring your designs look professional across different mediums.
In addition to its extensive features, CorelDRAW Graphics Suite X8 has reasonable system requirements, making it accessible to a wide range of users. It is compatible with both Windows and Mac operating systems, providing flexibility and convenience. Whether you are working on a desktop computer or a laptop, you can enjoy the full functionality of the suite without any limitations.
By investing in CorelDRAW Graphics Suite X8, you will gain access to a comprehensive set of tools and features that will significantly enhance your design capabilities. With its user-friendly interface, vast collection of creative assets, and advanced functionality, you can save time and effort while producing high-quality designs.
We strongly believe that CorelDRAW Graphics Suite X8 will exceed your expectations and transform the way you approach design. Don't miss out on this opportunity to elevate your creative projects and achieve professional results. Place your order today and unleash your creativity with CorelDRAW Graphics Suite X8!
Allow us to highlight some of its remarkable features
Comprehensive Vector Illustration
CorelDRAW Graphics Suite X8 offers advanced vector illustration tools, allowing you to create stunning graphics, logos, and artwork with precision and ease. The software provides full control over nodes, curves, and shapes, enabling you to customize every detail to perfection.
Professional Photo Editing
With CorelDRAW Graphics Suite X8, you gain access to Corel PHOTO-PAINT X8, a versatile image editing application. This feature-rich tool allows you to retouch and enhance your photos effortlessly, whether you need to remove blemishes, adjust colors, or apply creative effects.
Innovative Page Layout
CorelDRAW Graphics Suite X8 includes CorelDRAW X8, a leading page layout tool that enables you to design visually appealing brochures, flyers, and marketing materials. Its intuitive interface and drag-and-drop functionality make it simple to arrange text, images, and graphics, resulting in stunning layouts.
Advanced Font Management
Typography plays a vital role in graphic design, and CorelDRAW Graphics Suite X8 provides an extensive collection of fonts to choose from. Additionally, its integrated font manager allows you to easily organize and manage your font library, ensuring quick access to the right typeface for your projects.
Seamless Compatibility
CorelDRAW Graphics Suite X8 supports various file formats, including AI, PSD, PDF, and more. This compatibility ensures that you can collaborate with clients and colleagues seamlessly, as well as import and export files without any compatibility issues.
Multi-Monitor Support
Boost your productivity with CorelDRAW Graphics Suite X8's multi-monitor support feature. Spread your workspace across multiple screens, allowing you to view and work on different elements simultaneously, enhancing your efficiency and workflow.
Extensive Learning Resources
We understand the importance of providing support and resources to our customers. CorelDRAW Graphics Suite X8 offers a vast library of tutorials, webinars, and tips from industry experts, helping you enhance your skills and unleash your creativity to the fullest.
Here are the minimum system requirements for CorelDRAW Graphics Suite X8:
Windows 10, 8.1, or 7 (64-bit versions)
Intel Core i3/5/7 or AMD Athlon 64
2 GB RAM
1 GB hard disk space
Multi-touch screen, mouse, or tablet
1280 x 720 screen resolution at 100% (96 dpi)
Microsoft .NET Framework 4.6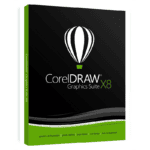 CorelDRAW Graphics Suite X8
Your review
* Review is required
Email
* Email is required
Add photos or video to your review
Q & A
There are no questions yet
General Inquiries
2 Inquiries