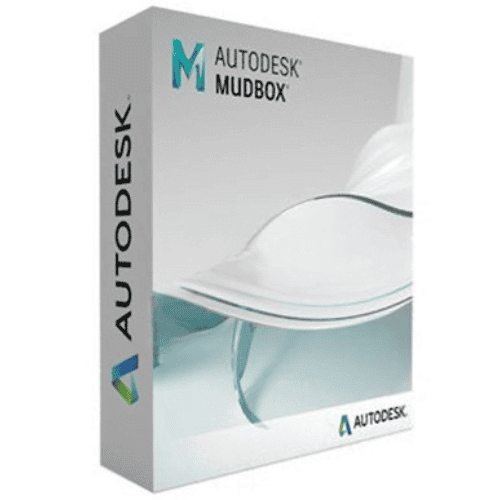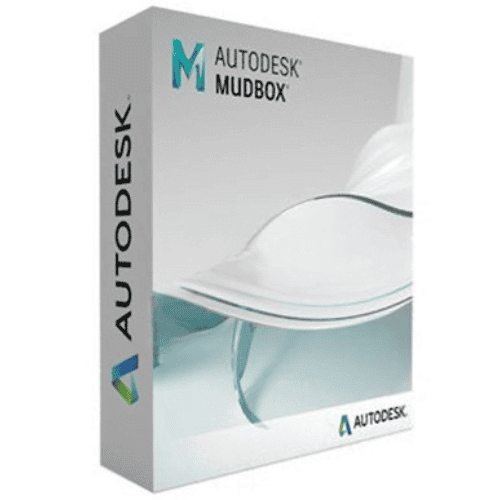 Autodesk Mudbox (Win and Mac)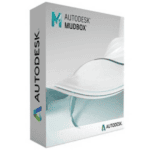 Autodesk Mudbox (Win and Mac)
150.00$ – 300.00$
150.00$ – 300.00$
Description
Additional information
Reviews (0)
Q & A
Store Policies
Inquiries
Description
Product Description
Looking to elevate your computer graphics, 3D modeling, and animation skills? Look no further than Autodesk Mudbox! This powerful software is a favorite among artists, designers, and professionals in the entertainment, gaming, film, and visual effects industries. With its impressive range of tools and features, Mudbox makes it easy to create highly detailed and realistic 3D models and textures. And with its digital sculpting and painting capabilities, Mudbox allows for stunning visual effects and animations. Whether you're working on a major project or simply refining your skills, Mudbox is the perfect tool for the job.
Here's a product description highlighting some of its key features:
Digital Sculpting: Did you know that Mudbox enables artists to produce exceptionally intricate 3D models? With a wide range of brushes and tools at your disposal, you can sculpt to your heart's desire. The best part is that dynamic tessellation allows for easy zooming in on your model and working with high-resolution details effortlessly. It's the ideal software for realizing your creative aspirations!
Painting and Texturing: Achieve breathtaking results with our software's advanced texture and color options for your 3D models. Experience the ultimate creative freedom with our easy-to-use painting and texture tools, customizable brushes, and stencils that put you in complete control of the design process. Bring your vision to life and make your designs stand out with our powerful software.
Realistic Materials: Mudbox provides realistic materials and shaders for artists to preview on their models in real-time, making it easier to achieve lifelike surfaces and textures.
Dynamic Effects: Mudbox offers dynamic simulation and effects tools that allow for the creation of natural phenomena such as rain, snow, and wind-blown surfaces, adding an extra layer of realism to 3D scenes.
3D Printing Support: Mudbox optimizes 3D models for watertight 3D printing workflows.
Integration with Autodesk Suite: Mudbox seamlessly integrates with other Autodesk software such as Maya and 3ds Max. This makes it an invaluable addition to the Autodesk ecosystem, facilitating a smooth workflow for 3D artists at various stages of a project.
System Requirements for Autodesk Mudbox
Minimum System Requirements
Operating System: Windows 7 or newer, macOS 10.12 or newer, or some Linux distributions (check Autodesk's website for supported Linux versions).
Processor: 64-bit multi-core processor (e.g., Intel or AMD) with SSE4.2 support.
Memory (RAM): 4 GB minimum (8 GB or more recommended).
Graphics Card: OpenGL 3.3 or higher compatible graphics card with at least 1 GB of video memory (2 GB or more recommended).
Display: 1280×1024 resolution (1920×1080 or higher recommended).
Hard Drive: 1 GB of free disk space for installation.
Recommended System Requirements:
Operating System: Windows 10 or macOS 10.15 or newer (64-bit).
Processor: Multi-core CPU with high clock speed.
Memory (RAM): 16 GB or more.
Graphics Card: High-end dedicated graphics card with 4 GB or more of video memory. NVIDIA or AMD GPUs are commonly recommended for 3D work.
Display: 1920×1080 resolution or higher. A high-quality, color-calibrated monitor is essential for accurate 3D work.
Hard Drive: SSD (Solid State Drive) for improved performance and faster data access.
Technical Details of Autodesk Mudbox
Software Name: Autodesk Mudbox for Windows and Mac
Software Version: 2021, 2022 , 2023 & 2024
Supported Operating Systems: Windows, macOS, and certain Linux distributions
Additional information
| | |
| --- | --- |
| EDITION | 2021, 2022, 2023, 2024 |
Q & A
There are no questions yet
General Inquiries
There are no inquiries yet.