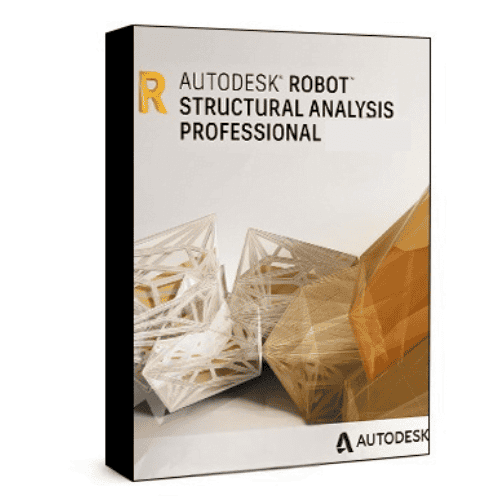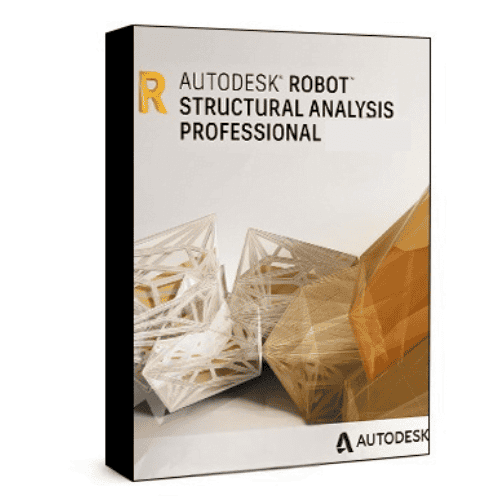 Autodesk Robot Structural Analysis Professional (Windows/Mac)
Autodesk Robot Structural Analysis Professional (Windows/Mac)
99.00$ – 159.00$
99.00$ – 159.00$
Description
Additional information
Reviews (0)
Q & A
Store Policies
Inquiries
Description
Product Description
Autodesk Robot Structural Analysis Professional is an essential software program for structural engineers, architects, and construction experts seeking a comprehensive solution for analyzing and simulating buildings and structures. This powerful technology offers a wide range of analysis capabilities, including static, dynamic, and nonlinear analysis, as well as seismic and wind analysis. The software's advanced modeling features enable engineers to create complex models and incorporate various materials and design elements.
Moreover, Autodesk Robot Structural Analysis Professional allows engineers to simulate the behavior of structures under different loading conditions, ensuring their safety and reliability throughout the construction process. With this software, engineers can confidently evaluate different design scenarios and make informed decisions based on accurate and reliable data. Invest in Autodesk Robot Structural Analysis Professional for a feature-rich and efficient solution to meet rigorous industry standards and codes.
Key features and capabilities of Autodesk Robot Structural Analysis Professional include:
Structural Analysis: This software boasts an array of sophisticated features for conducting static, dynamic, and nonlinear structural analyses.
Loads and Load Combinations: As an engineer, you will be presented with a thrilling opportunity to work with a diverse range of loads, encompassing dead, live, wind, seismic, and temperature effects.
Support for Design Codes: Autodesk Robot Structural Analysis Professional provides support for a wide range of worldwide design standards and codes, ensuring that the analysis and design adhere to national laws and conventional business practices.
Modeling: Using a variety of tools and methods, users can produce precise 3D structural models.
Results visualization: Engineers have the ability to gain a visual understanding of their analysis through detailed diagrams, charts, and animations.
Documentation: Engineers are able to produce comprehensive reports, computations, and documentation for use in design and analysis.
Training and Support: To help customers properly utilize the product and address any issues, Autodesk offers a variety of tools, including tutorials, online support, and user communities.
System Requirements for Autodesk Robot Structural Analysis Professional
Every software has its own set of system requirements which are determined by its specific release and version. It is crucial to identify and adhere to these requirements for the software to function optimally.
Minimum System Requirements:
Here are the system requirements for running the software:
Operating System: 64-bit Microsoft® Windows® 10 or Windows 7 SP1
CPU: A multi-core processor is recommended, with quad-core or higher being ideal.
Memory (RAM): It is recommended to have 16 GB or more, but 8 GB is the minimum requirement.
Disk Space: You will need at least 1 GB of free space for installation.
Graphics Card: Your graphics card should be DirectX 11 capable, with at least 2 GB VRAM. It is recommended to have 4 GB or more.
Display Resolution: For optimal viewing, set your display resolution to 1920 x 1080 or higher. The minimum requirement is 1280 x 1024 with true color.
Pointing Device: You can use either a three-button mouse or a certified Wacom tablet (if you have tablet support).
Network: You must have an internet connection to download and activate the software, as well as to access online services.
Recommended System Requirements:
The computer system requirements for optimal performance are as follows:
CPU:  The CPU should be an Intel® Core™ i7 processor or equivalent, with a speed of 3.0 GHz or faster.
Memory (RAM): The RAM should be at least 32 GB.
Graphics Card: The Graphics Card should be an NVIDIA® Quadro® P2000 or equivalent. (It is recommended to use NVIDIA Quadro P4000 or higher for better performance).
Disk Space: The Disk Space should be a solid-state drive (SSD) with a minimum of 256 GB of space.
Additional information
| | |
| --- | --- |
| EDITION | 2021, 2022, 2023, 2024 |
Q & A
There are no questions yet
General Inquiries
There are no inquiries yet.