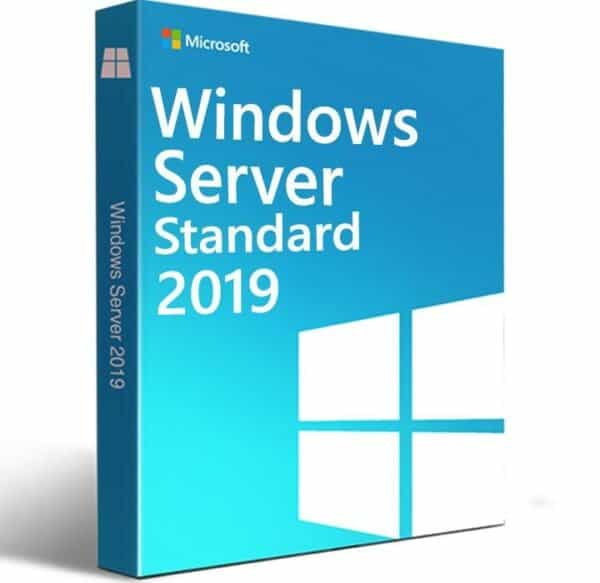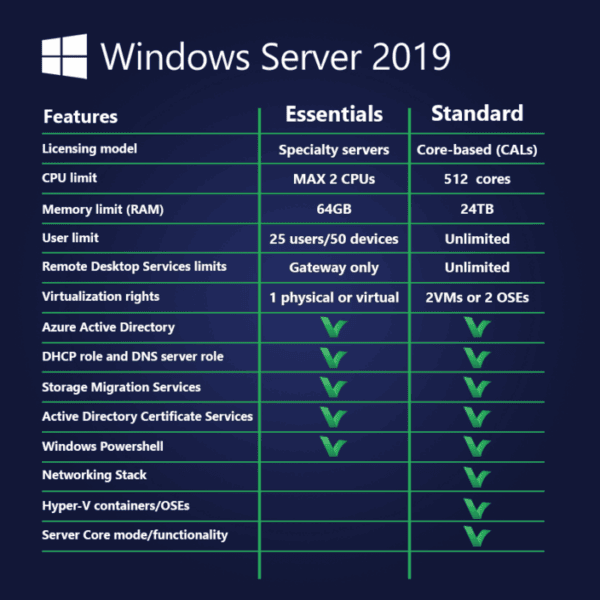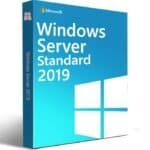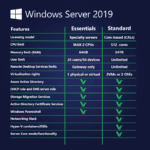 Windows Server 2019 Standard (16/ 24 core)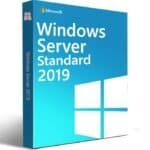 Windows Server 2019 Standard (16/ 24 core)
159.00$ – 199.00$
159.00$ – 199.00$
100% Genuine (Retail Version).

Both 32/64 bit version support

All languages version support.

Lifetime effective

Description
Product Activation
Additional information
Reviews (9)
Q & A
Store Policies
Inquiries
Description
Windows Server 2019 Standard is the newest version of the operating system, which is equipped with better security features allowing the creation of cloud traditional apps with better functionality and many more. So, buy Windows Server 2019 License Key from Instant-Key at affordable rates.
Product Description:
To meet the fast-paced business demand, it is necessary to shield your business with a powerful server that won't let you down in times of need. Fortunately, Windows Server 2019 Standard meets the criteria successfully. It is a cloud-ready operating system offering another level of innovation and security to the infrastructure and applications of the business and allowing it to manage in a better way. It aids in running a powerful server with reduced labor and is able to meet departmental demands with more efficiency. This helps in saving a lot of time and even cuts down the operational cost of the company. With Windows Server 2019 Activation key, you can manage any workloads with reduced risk of security threats.
Features
It is a lifetime license key that comes with lifetime auto-updates
It is compatible with 32-bit and 64-bit versions of windows
It supports multiple languages and region-free products which implies that the activation key will work worldwide.
It is a full-guarantee product
It is an OLP Volume legit Licence
What does Windows Server 2019 Include?
The following advanced features are included in the Windows Server 2019 License:
It has several layers of security, providing superior security for your company and lowering the danger of security attacks.
The Nano Server expands the number of deployment options and guarantees that resources are used to their full potential.
Software-defined networking aids in the automation of procedures while maximizing cloud efficiency.
Using microservices and containers, you may construct cloud-native and modern traditional apps.
Hyper-V Containers and Windows servers can also be managed using the built-in containers.
Evolve and improve the business datacenter infrastructure for growth and efficiency with Hyper-converged architecture.
Windows Server 2019 reduces the cost of scalable software-defined storage.
Some other salient features of the Windows Server 2019 Standard are:
Trusted Secure Boot
Host Guardian Services
Shielded Virtual machines
Windows Defender Protection
Stretch Clusters
Azure backup, storage, and site recovery
Azure active directory
Operations manager suite
Important Things to Remember
Instant-Key will deliver the Windows Server 2019 Activation key to your registered email address once the payment process gets completed. There is no physical delivery of the key or disc. Along with the key, we will send a download link to Windows 10 Pro.  Ensure to activate the key within the time span of 3 days i.e. 72 hours. If you are using an evaluation Windows 2019 version, then convert it into the standard version before using the key. In case of any queries, feel free to connect with us by email.
So, buy Windows Server 2019 License key for keeping your business secured, highly productive, and connected with the outer world.
If you, like me, have quickly built a new server or VM using the Evaluation download from Microsoft, you will find that when you get your license key and try to plug it in, it won't work.  You cannot simply use an otherwise valid key on an evaluation copy of Windows Server. 
But fret not, the solution is quite simple.  You merely need to run this command from an elevated command prompt: 
DISM /online /Set-Edition:<edition ID> /ProductKey:XXXXX-XXXXX-XXXXX-XXXXX-XXXXX /AcceptEula 
The Edition ID will be ServerStandard, and then insert your product key.  The server will run through the image conversion process, then restart twice. 
After the server has restarted, you will need to re-activate the server and enter the Key in again.
It is important to note that if you've used an evaluation edition to build a domain controller, you cannot change the edition.  You will need to either build a new domain controller, or demote the evaluation edition domain controller, set the version id, and then promote it again.
This key can activate ONE windows device, only ONE time. After activation process is done, you will NOT be able to use the same key again. Formatting the hard drive will effectively erase the key. You can NOT transfer the licence to other computer.
Q & A
There are no questions yet
General Inquiries
There are no inquiries yet.