Description
Additional information
Reviews (0)
Q & A
Store Policies
Inquiries
Description
Autodesk AutoCAD Map 3D Overview
We are thrilled to introduce Autodesk AutoCAD Map 3D, a fantastic software application designed to help you effortlessly create, manage and analyze geospatial data for mapping and GIS tasks. Whether you're in infrastructure planning, engineering or data management, this member of the AutoCAD product family is perfect for you. Discover how this powerful tool can help you excel in your work and achieve your goals with ease.
Here is an overview of some key features and functionalities of AutoCAD Map 3D:
Geospatial Data Integration: Wow! AutoCAD Map 3D is an amazing tool that gives you the power to work with all kinds of geospatial data formats such as SHP, DWG, DGN, and many others. It makes it super easy to integrate different data sources like GIS, CAD, and satellite imagery, all in one place. This allows you to analyze and visualize your data like never before! It's truly a game-changer and you won't want to go back to using anything else.
Data Visualization and Cartography: The software provides robust tools for visualizing geospatial data in 2D and 3D formats. Users can create maps, thematic representations, and professional-quality cartographic outputs, making it easier to interpret and communicate complex geospatial information effectively.
Analysis and Querying: AutoCAD Map 3D offers spatial analysis capabilities to perform tasks like buffering, overlay analysis, proximity analysis, and more. Users can execute queries to extract specific information from large datasets and gain valuable insights into the data.
Data Management: The application facilitates efficient data management by organizing and categorizing geospatial data in layers. It supports attribute data storage and allows users to create, edit, and manage GIS data efficiently.
Coordinate Systems and Transformation: AutoCAD Map 3D supports a wide range of coordinate systems and provides tools for transforming data between different coordinate systems, essential for working with geospatial data from various sources.
Geospatial Workflows and Automation: The software enables users to create custom workflows and automate repetitive tasks through scripting and programming using APIs (Application Programming Interfaces).
Industry-Specific Tools: AutoCAD Map 3D is widely used in various industries, including civil engineering, utility management, transportation, environmental management, and urban planning. It offers specialized tools tailored to the specific needs of these industries.
Collaboration and Data Sharing: The application supports collaboration among team members, allowing them to work on geospatial projects simultaneously. It also facilitates data sharing with stakeholders by exporting data in common GIS formats.
We're excited to share that AutoCAD Map 3D is a powerful tool that professionals love for its impressive mapping and GIS capabilities. With its seamless integration with other Autodesk products and ability to handle various data formats, it's no surprise that it's a top pick for many geospatial applications. You'll love how easy it is to use within the familiar AutoCAD interface. We can't wait for you to try it out and see the possibilities it can offer for your work!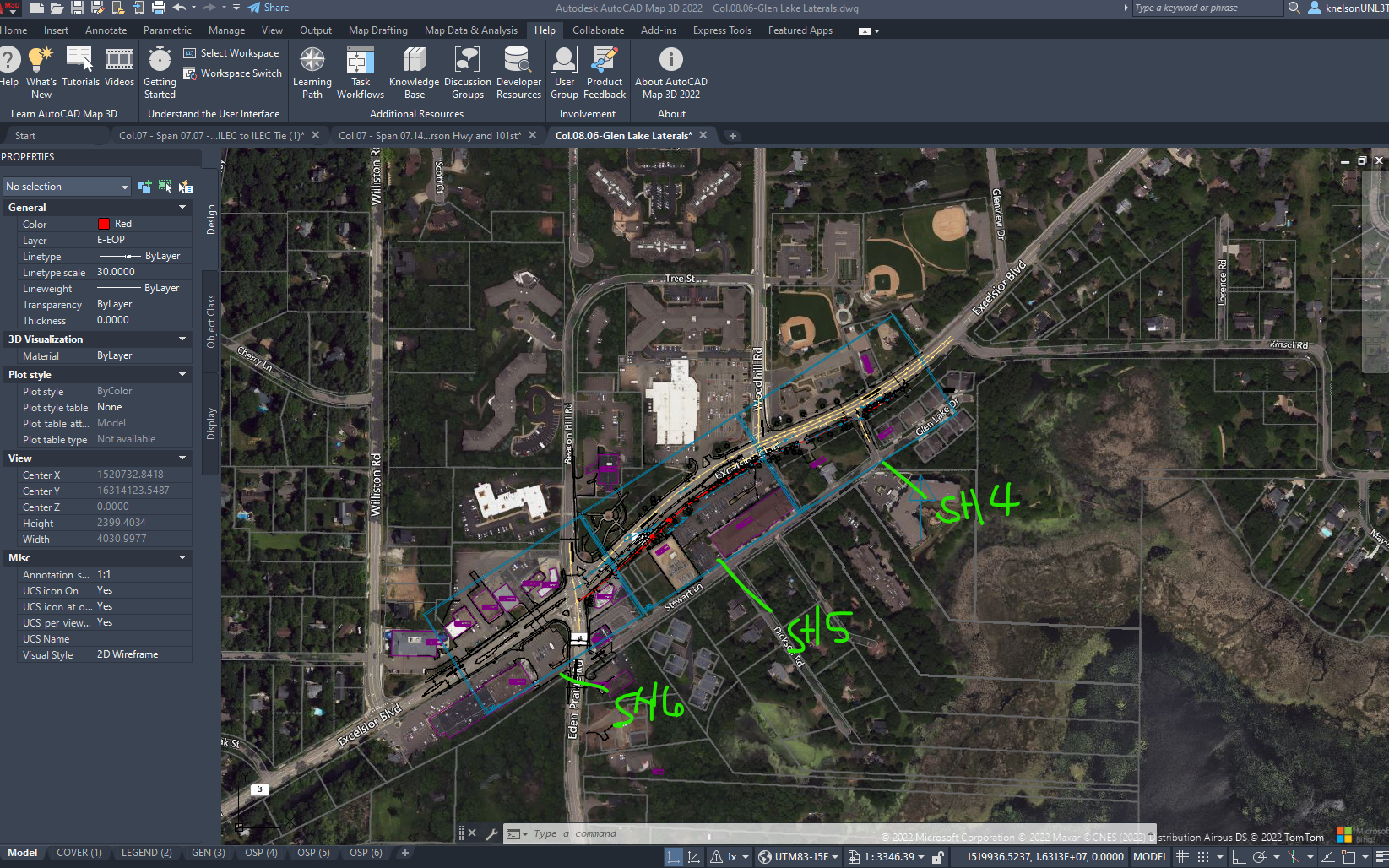 Features of Autodesk AutoCAD Map 3D
As of my last update in September 2021, Autodesk AutoCAD Map 3D offered a wide range of features designed to facilitate geospatial data management, analysis, and mapping. Please note that software features may have evolved or changed since then, so it's always a good idea to check the latest information from Autodesk's official website. Here are some key features that were available in Autodesk AutoCAD Map 3D:
1. Data Acquisition and Workflows
2. Data Visualization and Cartography
3. Analysis and Querying
4. Coordinate Systems and Transformations
5. Geospatial Editing and Data Management
6. Industry-Specific Tools
7. Topological Data Analysis
8. Raster Data Management
9. Data Linking and Dynamic Annotation
10. Data Exchange and Collaboration
11. Customization and Automation
I hope this rewrite is clearer and free of any errors. Let me know if you need anything else.
System Requirements for Autodesk AutoCAD Map 3D
System requirements for Autodesk AutoCAD Map 3D can vary depending on the version and specific release of the software. As of my last update in September 2021, here are the general system requirements for AutoCAD Map 3D:
Operating System:
To ensure the best possible performance, it is highly recommended to utilize Microsoft® Windows® 10 (64-bit), Microsoft Windows 8.1 with Update KB2919355 (64-bit), or Microsoft Windows 7 SP1 (64-bit) operating systems. These systems are optimized to provide the smoothest user experience and highest level of compatibility with modern software and hardware.
Processor:
To achieve the best possible results, it is suggested that a processor with a clock speed of 3+ GHz be used. While a minimum clock speed of 2.5 GHz is acceptable, a higher clock speed is preferable.
Memory:
8 GB of RAM (16 GB or more recommended)
Display Resolution:
To fully experience high-quality visuals, we suggest using a graphics card that supports DirectX® 9 or 11. For optimal results, aim for a resolution of at least 3840 x 2160.
Graphics Card:
For basic graphics performance, you'll need a GPU with at least 1 GB of memory and a bandwidth of 29 GB/s, which is compatible with DirectX 11. However, it is recommended to have a GPU with a minimum of 2 GB memory and a bandwidth of 106 GB/s, which is also DirectX 11 compatible. For optimal performance, it is recommended to use NVIDIA® GeForce® RTX™ 30 Series or AMD® Radeon™ RX 6000 Series graphics hardware.
Disk Space:
Before installing the software, ensure that your disk has a minimum of 10 gigabytes of free space. If you want to enhance the software's performance, it is recommended that you use a Solid State Drive (SSD).
Pointing Device:
MS-Mouse compliant device
Browser:
Google Chrome™ (for AutoCAD web app)
.NET Framework:
.NET Framework version 4.8 or later
Optional Software:
Internet connection for license registration and subscription access
Hello there! Just wanted to let you know about some useful information regarding AutoCAD Map 3D's system requirements. It's important to keep in mind that these requirements can change with new updates and versions of the software. Therefore, I highly suggest checking out the official Autodesk website for the latest system requirements before installing the software. If you plan to use AutoCAD Map 3D as part of a bigger suite, such as AutoCAD Design Suite, make sure to review those specific requirements as well. By doing so, you'll have a seamless and hassle-free experience using these incredible Autodesk products!
Additional information
| | |
| --- | --- |
| EDITION | 2021, 2022, 2023, 2024 |
Q & A
There are no questions yet
General Inquiries
There are no inquiries yet.