AutoCAD LT 2021-2024 (Windows/Mac)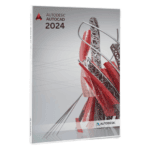 AutoCAD LT 2021-2024 (Windows/Mac)
99.00$ – 189.00$
Rated 5.00 out of 5 based on

1

customer rating
1

review
99.00$ – 189.00$
✔️100% Genuine version.
✔️Runs On Windows pc and Mac
✔️Download product(s) from the official website
✔️All the available versions of All Autodesk ( 2021-2022-2023-2024)

For quick delivery, please indicate your AutoCAD email in the checkout note.
Description
Additional information
Reviews (1)
Q & A
Store Policies
Inquiries
Description
One-Year Subscription License| For Windows and Mac (Autocad LT) – Full version 
Please note that Autodesk offers only subscription-based licenses for our products. Lifetime or perpetual licenses are not legally available and are exclusively issued for student use, not for commercial purposes. 
Product Description 
We are thrilled to introduce you to AutoCAD LT, a cost-effective 2D CAD software designed specifically for drafting, drawing, and documentation purposes. This powerful tool provides you with all the essential features and functionality you need to bring your ideas to life in a precise and efficient manner.
AutoCAD LT is the perfect solution for professionals and businesses seeking a comprehensive software package that streamlines their 2D design workflows. Here are some of the key features that make AutoCAD LT an industry-leading choice
Drafting and Drawing Tools: AutoCAD LT offers a comprehensive set of drafting and drawing tools that allow you to create accurate and detailed 2D designs. With features such as lines, arcs, circles, and polylines, you can effortlessly sketch and refine your ideas with precision.

Documentation and Annotation:

Efficient documentation is vital in any design project, and AutoCAD LT excels in this area. You can easily add dimensions, text annotations, and symbols to your drawings, ensuring clarity and communication of your design intent.
Collaboration and File Sharing: AutoCAD LT enables seamless collaboration by providing compatibility with other AutoCAD products and industry-standard file formats. You can effortlessly share your designs with colleagues and clients, ensuring smooth communication and collaboration throughout the design process.
Customization and Productivity Tools: Tailoring AutoCAD LT to suit your specific needs is a breeze. The software offers extensive customization options, allowing you to create personalized workflows and automate repetitive tasks. This boosts your productivity and helps you work more efficiently.
Enhanced Productivity with Smart Tools: AutoCAD LT includes a range of smart tools that further enhance your productivity. These tools automate time-consuming tasks, such as the creation of basic geometries and the management of layers, enabling you to focus on the creative aspects of your designs.
Easy-to-Learn Interface: AutoCAD LT features an intuitive user interface that minimizes the learning curve, making it accessible to both beginners and experienced CAD users. Its familiar commands and tools ensure a smooth transition for those familiar with other AutoCAD products.
AutoCAD LT offers an exceptional combination of affordability, functionality, and ease of use. Whether you're a professional designer, architect, engineer, or hobbyist, this software empowers you to bring your 2D designs to life with precision and efficiency.
Automatically comes with :

AutoCAD LT
AutoCAD – DWG History

AutoCAD Web

AutoCAD Web – mobile app

Desktop Connector
Docs Extension for AutoCAD

Drive
Shared Views
Trace
We have edited a blog post to provide a detailed comparison between AutoCAD and AutoCAD LT. If you're interested in understanding the differences between these two versions, we invite you to read this blog post. It will shed light on the unique features and functionalities offered by each version, helping you make an informed decision on which one best suits your needs.
To use AutoCAD LT, you will need a computer system that meets the following requirements:
Operating System: Windows 10 (64-bit) or macOS 10.15 or later
Processor: 2.5 GHz (3+ GHz recommended)
Memory: 8 GB RAM (16 GB recommended)
Disk Space: 7 GB free space
Display: 1920 x 1080 resolution with True Color (4K displays supported)
Graphics Card: 1 GB GPU with 29 GB/s Bandwidth and DirectX 11 support (4 GB GPU with 106 GB/s Bandwidth and DirectX 11 support recommended)
Additional information
| | |
| --- | --- |
| EDITION | 2021, 2022, 2023, 2024 |
Q & A
There are no questions yet
General Inquiries
7 Inquiries