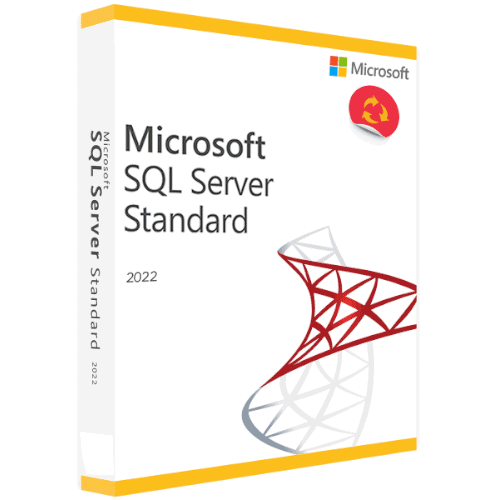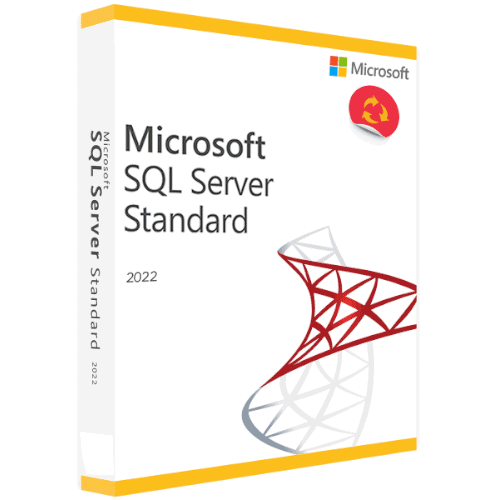 SQL Server 2022 Standard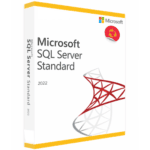 Your PRODUCT CODE will be sent to your E-MAIL after your purchase.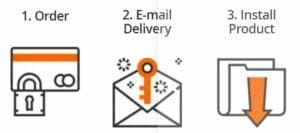 Installing is easy – SIMPLY BUY, DOWNLOAD, INSTALL then ACTIVATE! This is a stand-alone product so no monthly fees or additional subscriptions to pay! ONE-TIME PURCHASE!
 WE WILL EMAILS YOU   
LICENSE KEY: Official software product code.
SOFTWARE DOWNLOAD: Direct link to download and redeem from the official manufacturers' website.
INSTRUCTIONS: Step-by-step installation guide (with Free installation support).
ACTIVATION: Activate your digital product using the official activation wizard by code.
QUESTIONS? – Talk to us by live-chat or phone
Description
Reviews (0)
Q & A
Store Policies
Inquiries
Description
Microsoft SQL Server 2022 Standard
The most recent version of this dependable relational data platform, SQL Server 2022 Standard from Microsoft, gives users access to all the necessary databases as well as analysis and reporting features that are frequently used in all businesses that use enterprise resource planning and CRM systems or ERP software. For all of these jobs, SQL Server 2022 Standard offers a potent, Cloud-enabled Relational Database Management System (RDMS) that is perfectly suited to meet their requirements.
Small and medium-sized businesses now have access to a basic data management and business intelligence database with SQL Server 2022 Standard Edition. This database not only offers suitable tools for the development of local as well as Cloud-specific applications, but it also makes database management particularly effective by putting little strain on IT resources.
At Wiresoft you will soon find the new SQL Server 2022 Standard Edition on offer as used software – with all the advantages of functionality, performance as well as security – but at a significantly lower price than that of new software. SQL Server 2022 Standard will probably be available again as Core-based licensing, which is especially only suitable for more powerful servers, as the server license/CAL-based variant cannot be used here.
The following overview provides detailed information on the functions of SQL Server 2022 Standard known from the previous version and the usual Microsoft licensing conditions for SQL Server software.
SQL Server 2022 Standard – Overview of important functionalities
Among the features particularly worth mentioning in the SQL Server 2022 Standard edition are again the available highly scalable Cloud services as well as, among other things, the Microsoft Always Encrypted data encryption technology, which provides secure enclaves and can be extended with Java language integration, for example.
Other crucial features of SQL Server 2022 Standard for comprehensive data processing include clustering of data as well as monitoring for its systematic collection during logging as well as measurements.
In particular, the use of Big Data clusters in SQL Server 2022 Standard expands the possibilities for analyzing and processing data in many ways. This is supplemented by the integration of Hadoop Distributed File System (HDFS), Apache Spark as well as other analysis tools, the intelligent processing of search queries as well as the use of containers in all processes involved. The certification of database compatibility thereby avoids the possible incompatibility of applications and also enables not only the local update of a SQL database system but also those at the periphery as well as in the Cloud.
Enhanced security is again provided in SQL Server 2022 Standard by features such as accelerated database recovery as well as functions for classification and reliable monitoring of data, which also warn of suspicious activities.
More detailed information on the individual functional areas is provided in the following overview.
SQL Server 2022 Standard – Data Virtualization with Big Data Clusters
Powerful Big Data management continues to play a key role in the analysis and processing of large volumes of data. Here SQL Server 2022 Standard offers not only strong performance but also good scalability – in combination with powerful analysis tools, such as intelligent query processing, which processes data reliably and at the same time quickly and makes it available for various applications in companies.
Here, SQL Server 2022 Standard also offers the option to move Big Data workloads to SQL Server instead of managing them on Hadoop-based local platforms, for example, as in the past. With the integrated connectors or SQL Server Poly-Base, external databases such as Oracle, Teradata, Mongo DB, HDFS as well as Azure Data Lake can also be queried without having to physically move or replicate the corresponding data first.
Deploying Big Data clusters with SQL Server 2022 also enables scalable clusters of SQL Server, Spark and HDFS containers to be deployed with Kubernetes, which also enables parallel querying, writing, and processing of data with Transact-SQL. Similarly, Big Data clusters enable the execution of AI and machine learning tasks in HDFS storage pools, as well as the deployment of applications both as containers and as apps in the form of web services that access data stored in a Big Data cluster for this purpose. Furthermore, Big Data Clusters in SQL Server 2022 Standard are also available:
Data Lake is a scalable HDFS storage pool that can be used to store data from various external sources for analysis as well as in combination with relational data.
Data Mart enables horizontal scaling of Big Data clusters to improve the performance of data analytics, including integrating data from multiple sources via data pool nodes that serve as caches.
AI tools, as well as Spark, can also be used with R, Python, Scala, and Java, for example.
SQL Server 2022 Standard – Strong Performance
High scalability, the performance of key functions, and dependable high availability are all features of the SQL Server 2022 Standard version. High availability is made possible, among other things, by Server Core support, always-on failover cluster instances, and a failover server for improved database recovery, including encrypted backup, and disaster recovery.
In-Memory Database with In-Memory OLTP1, a hybrid buffer pool, and persistent memory support are also available for large object binaries. Stretch Database is also supported, along with up to 50 instances, features like table and index partitioning as well as data compression, parallel processing for partitioned tables, and multiple file stream containers.
SQL Server 2022 Standard – Hardware requirements
In order to use SQL Server 2022 Standard in a suitable operating environment, the following software and hardware requirements are expected to be met – please note that as of October, no official information is yet available from Microsoft, so the actual minimum requirements may differ from those listed below. For further questions and up-to-date information, please contact a Wire-soft representative.
Supported operating systems: min. Windows 10, Windows Server 2019
Hard disk space: min. 6 GB – depending on the SQL Server components installed in each case
Working memory: min. 4 GB
Graphics: Super VGA graphics card with min. 800×600 pixel resolution
Processor type: x64 processor
Processor speed: min. 1.4 GHz – recommended: 2.0 GHz or higher
Q & A
There are no questions yet
General Inquiries
There are no inquiries yet.