H&R Block Premium & Business Tax Software 2023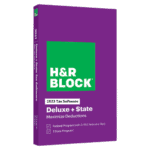 H&R Block Premium & Business Tax Software 2023
60.00$
60.00$
Description
Reviews (0)
Q & A
Store Policies
Inquiries
Description
Product Description
H&R Block's 2023 tax software boasts a sleek and user-friendly interface, robust support features, and a free plan that offers better coverage than TurboTax. Although it didn't quite earn the title of the best tax software overall, it comes very close. H&R Block Deluxe Tax Software allows taxpayers to maximize deductions on their homes and other investments, as well as providing them with everything they need to file their federal taxes with ease and receive the largest possible refund.
How does H&R Block work?
H&R Block's online tax filing software uses a user-friendly chat system where you can interact with a tax professional to file your taxes. As a new user, you will be asked a few questions about your tax situation from the previous year, such as whether you own a home, have children, donated to charity, or had a health savings account. Based on your responses, the software will recommend one of the many available packages to you. You can either accept the suggestion or select a different product. If you are a returning user, your information will be automatically populated from the previous year, which makes adding or modifying new details much easier.
When using tax preparation software, like most other providers, the actual tax return that is submitted to the IRS is filled out gradually and in the background. The software prompts you with a series of questions to determine eligibility for certain tax breaks or to identify reporting requirements. The questions are straightforward and accompanied by helpful contextual information and links as needed. Additionally, the software allows you to easily import or upload photos of select tax forms, such as your W-2, to save time when entering your income and wages.
Minimum System Requirements
Windows:
Operating system: Windows® 10 or higher.
Browser: Internet Explorer® 11 or higher
Mac:
Operating system: Mac OS® X 10.15.7 or higher.
Browser: Safari® 15.6.1 or higher.
General:
Hard-Disk Space: 170MB
Monitor: 1024×768, SVGA color monitor
Printer: Compatible inkjet or laser
Speakers and Sound Card: For videos / animations
You'll also need an internet connection to meet H&R Block software system requirements.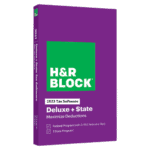 H&R Block Premium & Business Tax Software 2023
Your review
* Review is required
Email
* Email is required
Add photos or video to your review
Q & A
There are no questions yet
General Inquiries
There are no inquiries yet.