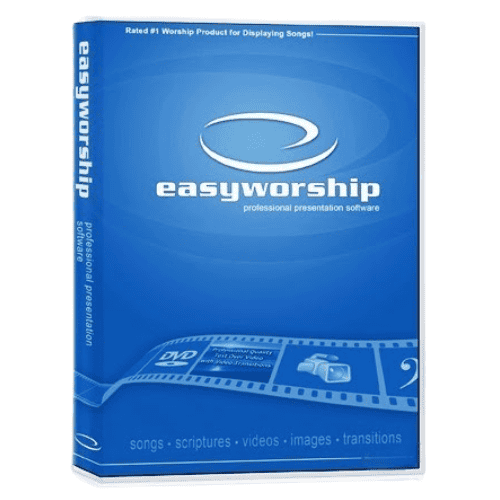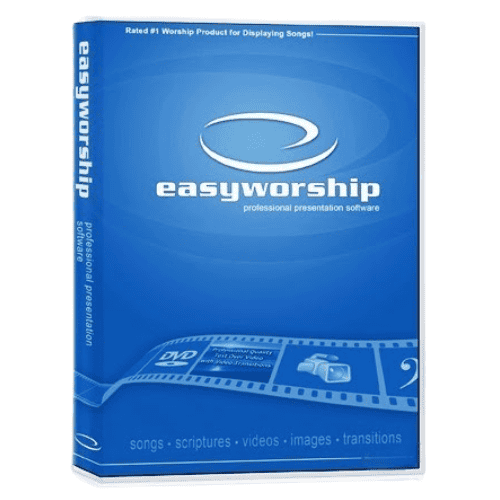 EasyWorship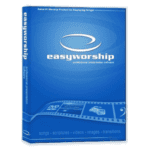 180.00$
EasyWorship is a powerful, user-friendly church presentation software. Organize your entire service in one place, with song lyrics, scriptures, announcements, videos, and sermon notes. Designed to meet the needs of churches worldwide. Needs of churches, regardless of their size, all over the world.
Description
Reviews (0)
Q & A
Store Policies
Inquiries
Description
Product Description
EasyWorship is a software specifically designed for churches and religious organizations to create and manage multimedia presentations during religious services, conferences, and other gatherings. Its primary purpose is to display lyrics, scriptures, and other multimedia content to enhance the worship experience. This software assists in creating and managing multimedia presentations in an organized and efficient manner.
Key features of EasyWorship typically include:
Slide Creation: EasyWorship allows users to create and edit slides for displaying lyrics, Scriptures, and other content. Users can customize the appearance of the slides, including fonts, backgrounds, and transitions.
Media Library: The software typically includes a media library for managing multimedia content, such as images, videos, and audio files.
Song Lyrics and Chords: EasyWorship is a valuable tool for displaying song lyrics and chords for worship teams and musicians.
Live Video Integration: EasyWorship offers live video integration for dynamic presentations.
Remote Control: The software may include remote control features, allowing presenters to navigate slides and control presentations from a distance.
Compatibility: EasyWorship is compatible with various file formats, making it easy to import content from different sources.
Announcements and Alerts: Users can display announcements and alerts during presentations in certain software versions.
Why need EasyWorship
EasyWorship allows projecting song lyrics, making it easier for congregants to follow along and participate in worship.
The software allows for the projection of Bible verses, making it easy for the congregation to follow along during sermons or Bible studies.
EasyWorship simplifies multimedia management for worship leaders, allowing easy access and display of required content during a service.
Modern churches use live streaming to reach wider audiences. EasyWorship enables live streaming, letting religious institutions broadcast services online.
The software is user-friendly, which is crucial in a worship setting where staff or volunteers may operate it.
Some worship software versions can integrate with planning tools for more efficient services.
EasyWorship allows for easy customization of presentations to align with worship service themes.
System Requirements of EasyWorship
Operating System: Windows 10 (64-bit)
Processor: 2.5 GHz Intel i5 or equivalent (4th generation or newer)
Memory (RAM): 8 GB RAM
Storage: Solid-state drive (SSD) with at least 256 GB of free space
Graphics: Discrete graphics with 2 GB dedicated memory (NVIDIA or AMD)
Display: Minimum resolution of 1366 x 768 pixels
Other Requirements: Internet connection (for product activation and accessing online resources) and A sound card with support for DirectX 9.0c or later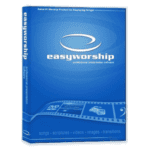 EasyWorship
Your review
* Review is required
Email
* Email is required
Add photos or video to your review
Q & A
There are no questions yet
General Inquiries
There are no inquiries yet.