Description
Additional information
Reviews (0)
Q & A (3)
Store Policies
Inquiries
Description
Announcement! 
We are thrilled to announce that AutoCAD 2024 has been released! This latest version of our powerful design software includes a host of new features and improvements that will make your design work even more efficient and effective.
AutoCAD 2024 comes with a new set of tools that will help you create 2D and 3D designs with greater ease and precision. With improved workflows and enhanced collaboration features, you can now work seamlessly with your team to produce high-quality designs in less time.
Additionally, if you want to purchase a standalone app such as Architectural, Electrical, or any other app, go to the product page (and put the AutoCAD version on it).
Buy AutoCAD (2021, 2022, 2023 & 2024) all AutoCAD toolsets are included
Elevate your architectural designs to new heights with AutoCAD 2023! The powerful toolset, included with every purchase, gives you everything you need to streamline your workflow and expand your project pipeline.
With more than 8,500 architectural elements at your fingertips, you'll be able to create stunning designs in no time. Our time-saving tools and task automation features make drafting and designing up to 61%* faster than ever before.
Create floor layouts, elevations, sections, and ceiling grids automatically with just a few clicks. Plus, with our real-world building features, you can place doors, windows, and walls quickly and accurately.
Don't let tedious design work slow you down. With AutoCAD 2023, you'll have all the tools you need to complete your projects quickly and efficiently. Start designing like a pro today and take your architectural projects to the next level!
*Based on internal Autodesk testing. Your results may vary.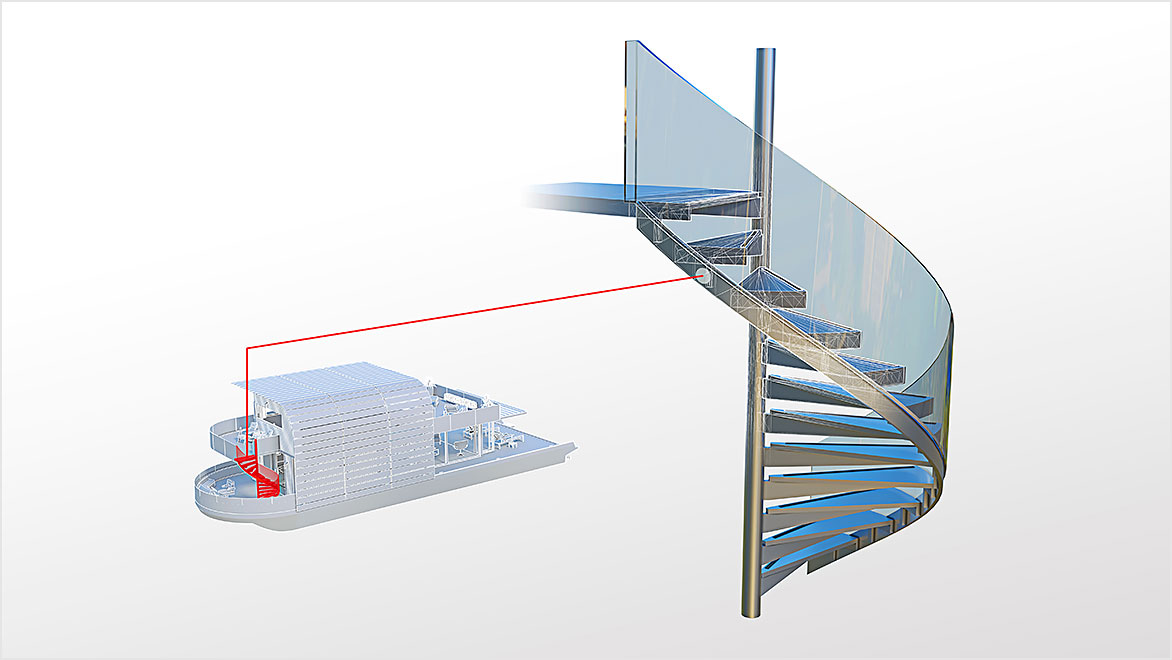 Architecture toolset features
PURGEAECDATA command
Keep AutoCAD drawing in the previous version without errors! The new PURGEAECDATA command will help you to remove the invisible AEC data.
Share advanced data properties with colleagues
Now, when sharing AutoCAD Architecture drawings, you can retrieve not only basic drawing properties but others as well, such as project, material, anchor, formula, etc. These properties are found in the Extended Data tab of the Properties palette.
Added almost 80 new MVBlocks
This release adds content for the Design Center, which includes Equipment, Furnishing, Food Service, Parking, and more. However, this content is also available in metric profiles for non-English languages.
Trace
One of the best innovations in this release is a trace, which makes it safe to collaborate on changes to drawings. Traces can be created and shared in mobile and web applications. At the same time, the drawings themselves remain protected and unchanged, because trace is a kind of virtual tracing paper, which is superimposed on the drawing from above.
Count
The practical new Count function helps you quickly count the instances of objects in a drawing. In doing so, you can also manage the estimated blocks in the current drawing.
Ability to work with Floating Drawing Windows
Users have long been waiting for the ability to view multiple drawing files at the same time without switching between tabs. And the developers give this opportunity by implementing the function of dragging the file tab from the application window and making it a floating window.
Collaborating in the field with Autodesk Docs
You can now download AutoCAD drawings as PDFs to share with your team. To do this, use the "Push to Autodesk Docs" feature.
3D Graphics Technical Preview
A new technical version of the 3D graphics system preview has been introduced. Check out the viewports of this graphics system using the Shaded visual style.
The software product increases efficiency in the creation of any drawings and projects of buildings. The latest tools allow us to publish any projects and accompanying documentation for them. The program is endowed with the familiar Autodesk product interface.
List of Autocad apps included in this license :

|
AutoCAD – DWG History

  AutoCAD Web

  AutoCAD Web – mobile app
  AutoCAD web APIs

  Desktop Connector

  Drive

  Insight – Energy Analysis

  Insight – Green Building Studio
  Markup Import & Markup Assist
  My Insights: Macro Advisor

  Rendering
  Shared Views
  Trace
WINDOWS
64-bit Microsoft® Windows® 11 and Windows 10 version 1809 or above.
Basic: 2.5–2.9 GHz processor (base) ARM Processors are not supported.Recommended: 3+ GHz processor (base), 4+ GHz (turbo)
Basic: 8 GB, Recommended: 16 GB
Conventional Displays: 1920 x 1080 with True Color
High Resolution & 4K Displays: Resolutions up to Resolutions up to 3840 x 2160 (with capable display card)
Basic: 1 GB GPU with 29 GB/s Bandwidth and DirectX 11 compliant
Recommended: 4 GB GPU with 106 GB/s Bandwidth and DirectX 12 compliant
10.0 GB (suggested SSD)
MS-Mouse compliant
.NET Framework version 4.8 or later
Find more Products in Instant-Key
Windows Operating Systems: Windows 11 – Windows 10 – Windows 8
Microsoft Office Suites: Office 2021 – Office 2019 – Office 2016 – Office for Mac
Antivirus: Kaspersky – ESET – Avast – AVG
Q & A
How Machines can be used for this license?
E' PRESENTE LA LINGUA ITALIANO?
Autocad software includes language options such as Italian.
Il software Autocad include opzioni di lingua come l'italiano.
Does this have to be renewed each year?
This is a lifetime license key After the purchase, you get the download link and activation key via email instantly.
Is this 2022 or 2023 version?
General Inquiries
1 Inquiries