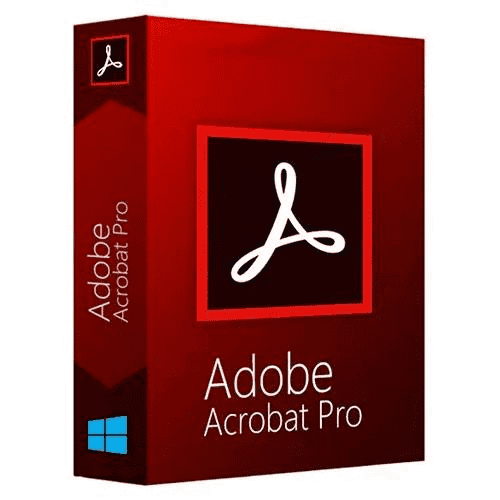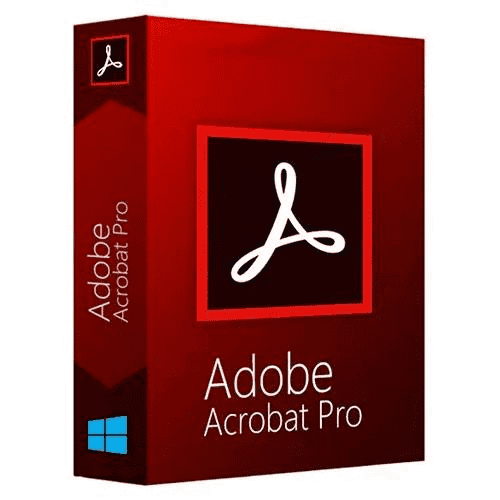 Adobe Acrobat Pro DC (Win and Mac)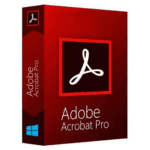 Adobe Acrobat Pro DC (Win and Mac)
75.00$ – 199.00$
75.00$ – 199.00$
Package Include(s) :
✔️ Full Version
✔️ 100% Genuine version.
✔️All languages included.
After you make a purchase, the download link and activation key will appear in the orders section of your account dashboard. Additionally, you will receive the key in a separate email.

Description
Additional information
Reviews (23)
Q & A (8)
Store Policies
Inquiries
Description
Product Description
We are thrilled to introduce you to the incredible Adobe Acrobat Pro DC and the limitless possibilities it offers. This powerful software allows you to effortlessly create, edit, manage, and share Portable Document Format (PDF) files with ease. The beauty of PDFs is that they preserve the original layout and formatting of your documents, ensuring that they look stunning on all platforms and devices. Adobe Acrobat Pro DC is the ultimate solution for individuals, professionals, and organizations looking for a comprehensive range of powerful features and tools that cater to their unique PDF document needs. Whether you're looking for basic PDF editing or advanced document management and collaboration tools, this software is the perfect choice for you. Its extensive feature set serves a broad spectrum of customers, making it a versatile and reliable choice for all your PDF needs. Get ready to unlock your full potential with Adobe Acrobat Pro DC!
On this product page, we are proposing three editions of Adobe Acrobat Pro DC :
Acrobat Pro DC 2023 Windows ( One-Year 2PC/MAC)
Acrobat Pro 2020 (Lifetime)
Acrobat X V10 Windows (Lifetime)
No worries if you don't know the difference between the proposed versions. We put a small comparison at the end of this post to help you find the best edition for your needs and your budget
Here's an overview of its key features and capabilities:
Prepress and Printing Products
Advanced Security Features
Advanced Form Creation
Advanced Security Features
Direct Integration with Adobe Sign
Custom Actions (Windows Only)
Advanced Form Creation
PDF Portfolios
PDF Accessibility Tools
Here are some ways in which Adobe Acrobat can be used
1.Generating PDFs.
Adobe Acrobat enables conversion of various file formats to PDFs, preserving formatting and ensuring compatibility.
2. Editing PDFs
Acrobat offers a range of tools for editing PDF documents, allowing users to modify text, images, and other content as needed.
3. Combining PDFs
Simplify report and presentation organization by consolidating multiple PDFs into one document.
4. Splitting PDFs
Conversely, Adobe Acrobat can also split a PDF into separate documents, allowing you to extract specific pages or sections.
5. PDF Annotations
You can add comments, highlights, and markups to PDF documents, making it easier for collaboration, review, and feedback.
6. Forms Creation and Editing
Acrobat enables the creation of interactive PDF forms with fields for text input, checkboxes, radio buttons, and drop-down menus. You can also edit existing forms to make them fillable.
7. Secure PDFs
Adobe Acrobat offers features for securing PDFs, such as password protection, encryption, and digital signatures. This is vital for protecting sensitive information and ensuring document integrity.
Comparison between five variants of Adobe Acrobat Pro DC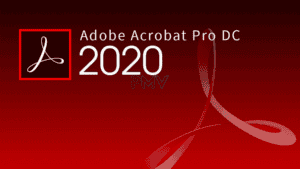 Acrobat Pro 2020 (Lifetime)
If you're looking for a powerful desktop tool for managing your PDF files, Acrobat Pro 2020 is the perfect solution. With its impressive efficiency improvements and streamlined features, you can easily handle all your routine PDF activities. Some of the key features that make Acrobat Pro 2020 stand out include:
Electronic Signatures & Security Features
OCR (Optical Character Recognition)
Document Merge and Combine
Form Creation and Editing
Acrobat Pro DC 2023 Windows ( One-Year 2PC/MAC)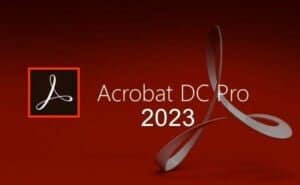 Intelligent technologies in Adobe Acrobat Pro DC 2023 provide you with even more communication capacity. Create and modify PDF files with embedded rich media, increase information security, and improve feedback collection. Some features of it:
Simplify approvals and reviews
Create, Edit, and protect PDF files
Export from PDF files
Create and analyze forms
Merge and combine files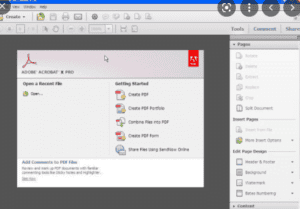 Acrobat X V10 Windows (Lifetime
An earlier version of Adobe's PDF editing and management software is called Adobe Acrobat X Pro (version 10). It was made available before Adobe introduced Adobe Acrobat DC, which uses a subscription-based business model. Here are some of Adobe Acrobat X Pro's notable attributes:
Export and Conversion
File Compression and Page Organizing
Bookmarks and Navigation
Multimedia Support
Minimum System requirements of Adobe Acrobat Pro DC
Processor: 1.5 GHz or faster processor.
RAM:1 GB of RAM ( 4 GB recommended).
Hard Disk Space: 2.5 GB of available hard disk space.
Display: 1024×768 screen resolution.
Browser: Internet Explorer 11 or later, Firefox (ESR), or Chrome.
Video Hardware Acceleration: GPU-accelerated performance (optional)
Additional information
| | |
| --- | --- |
| Edition | Acrobat Pro 2023 Windows (One-year 2PC/Mac), Acrobat Pro 2020 Windows ( Lifetime), Acrobat Pro X V10 Windows (Lifetime), Adobe Acrobat Pro DC 2020 (One year subscription Pc/Mac), Adobe Acrobat Standard 2017 (Windows) |
Q & A
Hello, I have a question about purchasing an Adobe Acrobat Pro 2022 license. 1. Is it possible to use the license again if I reinstall the laptop to factory settings? 2. Can I combine the license with my license for Adobe Acrobat? 3. Contains Adobe Acrobat Pro 2022 license Czech language Czech. Thank you for answer
Thank you for reaching out to us with your question regarding the purchase of an Adobe Acrobat Pro 2022 license. Please find the answers to your queries below:
Is it possible to use the license again if I reinstall the laptop to factory settings?
Yes, you can use the license again if you reinstall your laptop to factory settings. Once you reinstall the software and enter the license key, you should be able to activate Adobe Acrobat Pro 2022 without any issues.
Can I combine the license with my license for Adobe Acrobat?
No, the Adobe Acrobat Pro 2022 license is a standalone license and cannot be combined with any other licenses for Adobe Acrobat. Each license is intended for individual use and does not allow for combining or sharing with other licenses.
Does the Adobe Acrobat Pro 2022 license support the Czech language?
Yes, the Adobe Acrobat Pro 2022 license supports the Czech language. You can use the software in Czech and access the features and functionalities in the Czech language.
KDYŽ NAINSTALUJI PROGRAM ADOBE ACROBAT NA PC A KDYŽ PC BUDU RESTARTOVAT DO TOVÁRNÍHO NASTAVENÍ MŮŽU ZNOVU NAINSTALOVAT PROGRAM NEBO NE. A KOLIKRÁT TO MŮŽU UDĚLAT? ZA DRUHÉ MŮŽU SE PŘIHLÁSIT POD SVŮJ UCET NA ADOBE ACROBAT ?
Děkujeme, že jste se na nás obrátili ohledně Adobe Acrobatu. Vážíme si vašeho zájmu o náš produkt.
Pokud jde o váš dotaz, pokud si nainstalujete Adobe Acrobat do počítače a později se rozhodnete obnovit počítač do továrního nastavení, můžete program po resetování znovu nainstalovat. Měli byste být schopni nainstalovat Adobe Acrobat znovu bez problémů.
Pamatujte však, že program můžete přeinstalovat pouze dvakrát. Poté se můžete setkat s omezeními nebo budete muset kontaktovat náš tým podpory pro další pomoc.
Při používání Adobe Acrobatu navíc není nutné přihlašování ke svému účtu Adobe, protože se jedná o samostatnou aplikaci. Program můžete používat bez přihlášení ke svému účtu.
Pokud y
Can I uninstall and reinstall on another computer? I will be getting a new computer in a few weeks.
Yes the file only work on 2PC
How many computers are supported by this one license?
Thank you for reaching out to us. I'm glad to assist you with your question.
Regarding your query, our license supports up to two computers.
In this version, am I able to 1. Turn scanned documents into editable, searchable PDFs 2. Redact to permanently remove sensitive visible information? Thanks for confirming
Regarding your inquiry, I am pleased to inform you that Adobe Acrobat is capable of turning scanned documents into editable and searchable PDFs. This feature is available in the software, and you can easily convert your scanned documents to searchable and editable PDFs with just a few clicks.
General Inquiries
17 Inquiries