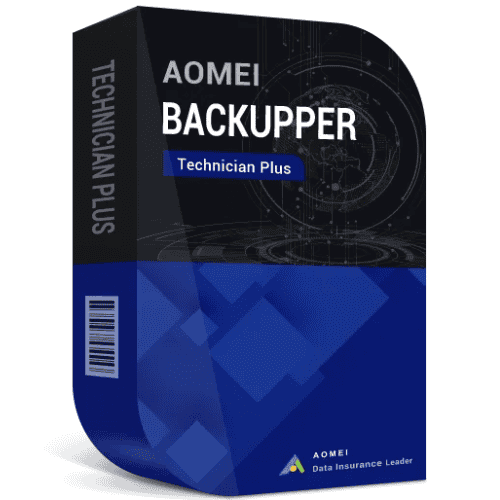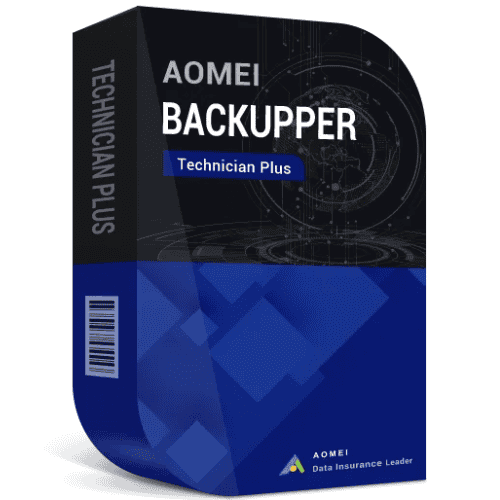 AOMEI Backupper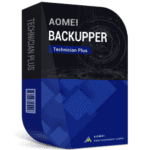 AOMEI Backupper
50.00$ – 499.00$
50.00$ – 499.00$
Description
Additional information
Reviews (0)
Q & A
Store Policies
Inquiries
Description
Product Description
We're excited to introduce AOMEI Backupper, a versatile software program that's specifically designed for Windows operating systems. With this powerful backup and recovery tool, you can easily create backups for all your files, partitions, disks, and systems – meaning you'll always have peace of mind that your data is safe and retrievable. Whether you're worried about data loss or system failures, AOMEI Backupper has got you covered. Trust us, you won't be disappointed!
On this product page, we are proposing six editions of AOMEI Backupper:
AOMEI Backupper Technician Plus
AOMEI Backupper Technician
AOMEI Backupper Server
AOMEI Backupper Professional 2PC
AOMEI Backupper WorkStation
AOMEI Backupper Professional 1PC
Please choose the correct edition you want from the dropdown list above the "Add to cart" button
No worries if you don't know the difference between the proposed editions. We put a small comparison at the end of this post to help you find the best edition for your needs and your budget
Here's an overview of its features and functionalities:
Create a system backup to restore your entire system in case of a crash.
AOMEI Backupper offers granular file and folder backup control.
Back up entire drives or partitions for easy disk cloning or migration.
Automatically schedule backups for hassle-free, regular data backups..
AOMEI Backupper offers space and time-efficient backups by backing up only changes since the last backup.
Clone disks or partitions to upgrade or replace hard drives.
Use AOMEI Backupper to restore the system using a backup image.
Browse and recover individual files/folders from backups without restoring the entire backup.
AOMEI Backupper creates bootable media to restore your non-bootable system.
Basic disk management tools are included, such as resizing, formatting, and checking partitions and disks.
AOMEI Backupper can compress and encrypt backups to save space and ensure security.
Comparison between the proposed editions of AOMEI Backupper
Are you on the hunt for the latest and greatest AOMEI Backupper edition? Look no further! Our store offers a variety of options to fit your specific needs. Let us help you choose the most affordable, reliable, and well-documented version to suit your unique requirements. We're confident you'll find your perfect match here!
AOMEI Backupper Technician Plus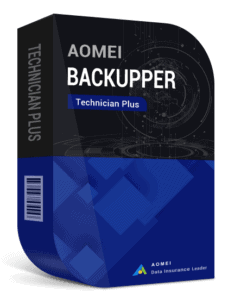 If you're an IT professional, technician, or business owner who provides backup and recovery services to multiple clients, you need a software that offers advanced features and added benefits. That's where AOMEI Backupper Technician Plus comes in! It's one of the premium editions of AOMEI Backupper, designed specifically for professionals like you who require top-notch backup and recovery capabilities. With its comprehensive set of features and benefits, AOMEI Backupper Technician Plus is the perfect solution for all your backup and recovery needs. Here are some key features about it:
Priority Technical Support
Centralized Management
Command-Line Support
Lifetime Free Upgrades
Flexible Licensing
All-Inclusive Features
Custom Branding
AOMEI Backupper Technician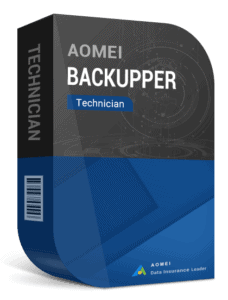 Need top-notch backup and recovery services? Get AOMEI Backupper Technician! Designed for IT professionals and businesses, this solution offers advanced features and customizable options. With lifetime updates and priority support, you'll always get the best service. Plus, it's perfect for managing multiple clients. Try AOMEI Backupper Technician today! Here are some key features:
Comprehensive Backup and Restore Features
Multi-User Management
Command-Line Support
Centralized Management
Flexible Licensing
Remote Deployment
Customizable PE Builder
Disk Cloning
Universal Restore
AOMEI Backupper Server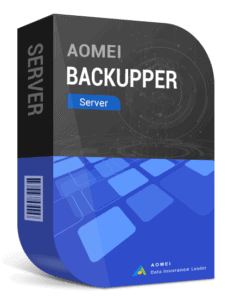 AOMEI Backupper Server is a backup and recovery software specifically designed for server environments. It is developed by AOMEI Technology, a company that specializes in backup, partition management, and other system utilities software. AOMEI Backupper Server is a paid version of their backup software, and it is customized to meet the specific requirements of businesses and organizations operating Windows servers. Key features of AOMEI Backupper Server include:
Incremental and Differential Backups
Backup and Restore
Compression and Encryption
Network and NAS Support
Backup Scheduling
Disk Imaging
Command Line Support
Email Notifications
AOMEI Backupper Professional 
Protecting your valuable data is essential, and AOMEI Backupper Professional is the ultimate backup and recovery software to help you achieve this. With its impressive range of features and capabilities, you'll be able to easily safeguard your files, create system backups, and retrieve your data with ease. Give it a try today and experience the peace of mind that comes with knowing your data is secure. Trust us, you won't regret it! Here are some key features about it:
Encryption and Compression
Scheduled Backups
Image Verification
Universal Restore
Scheduled Backups
Restore Options
System Network Backup
Disk & File Backup
AOMEI Backupper WorkStation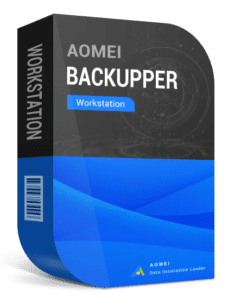 AOMEI Backupper Workstation is the ultimate solution for business users looking for advanced features. Developed by AOMEI Technology, this paid edition is specifically designed to cater to the needs of workstations and businesses. Say goodbye to data loss and other backup-related issues with AOMEI Backupper Workstation – the perfect tool to ensure your peace of mind! Key features of AOMEI Backupper Workstation include:
Disk Backup and Cloning
Event-Triggered Backup
Support for Dynamic Disks
Incremental and Differential Backup
System Backup and Restore
Explore Image
Image Deployment Tool
Business Use
Minimum System Requirements for AOMEI Backupper
CPU for this system is a 500 MHz x86 or a compatible CPU.
The minimum requirement for RAM is 256 MB.
300 MB of available disk space for installation.
Mouse or other pointing devices (recommended)
Optional: DVD/CD-RW Drive. Bootable Rescue Media can be created using either a DVD/CD-RW drive or USB memory stick.
Additional information
| | |
| --- | --- |
| Editons | AOMEI Backupper Technician Plus, AOMEI Backupper Technician, AOMEI Backupper Server, AOMEI Backupper Professional 2PC, AOMEI Backupper WorkStation, AOMEI Backupper Professional 1PC |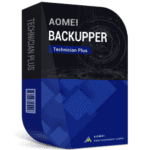 AOMEI Backupper
Your review
* Review is required
Email
* Email is required
Add photos or video to your review
Q & A
There are no questions yet
General Inquiries
There are no inquiries yet.