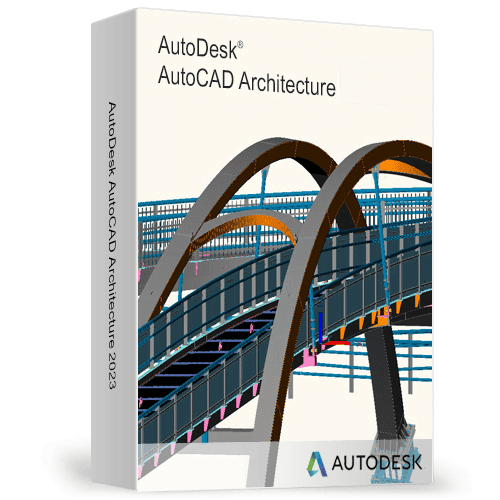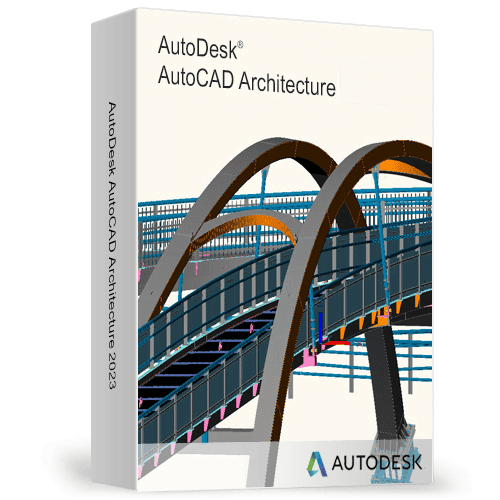 AutoCAD Architecture (Mac/Win)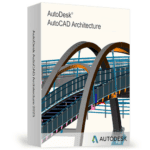 AutoCAD Architecture (Mac/Win)
87.00$ – 189.00$
87.00$ – 189.00$
✔️100% Genuine version.
✔️Runs On Windows pc and Mac
✔️Download product(s) from the official website
✔️All the available versions of AutoCAD Architecture ( 2021-2022-2023-2024)

Description
Additional information
Reviews (0)
Q & A (2)
Store Policies
Inquiries
Description
The Architecture toolset is included with AutoCAD.
With the purchase of the full version license of Autodesk Architecture subscription, you can take advantage of all the necessary tools to elevate your project pipeline and expedite your project completion with the Architecture toolset. The time-saving tools and task automation help to optimize your architectural design and drafting, increasing efficiency by up to 61%*.
Discover our vast array of over 8,500 architectural elements, including multi-level blocks, to enhance your design project.
Automatically generate floor plans, elevations, sections, and ceiling grids.
Quickly place walls, doors, and windows with real-world construction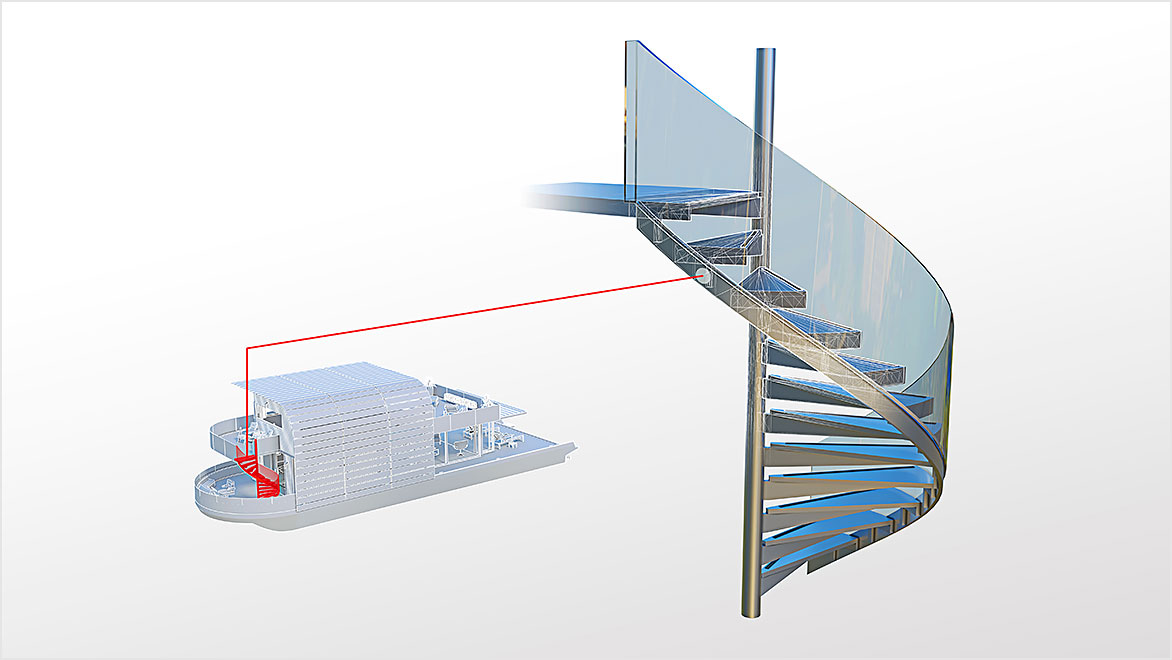 Most Autodesk Architecture Features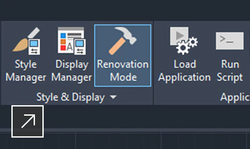 Architectural renovation
Design and produce renovations more quickly.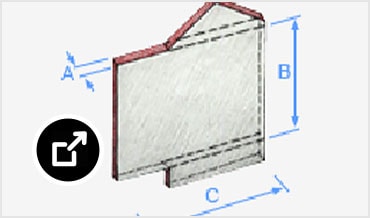 Automatic object generation
Save time and increase productivity by automatically generating commonly used architectural objects such as floor plans, elevations, sections, and ceiling grids.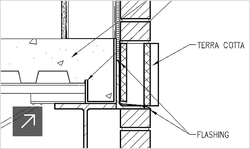 Walls, doors, and windows
Create documents and drawings using elements with real-world behavior and construction.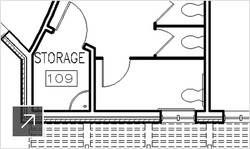 Design and documentation
Create with detailed components and keynoting tools.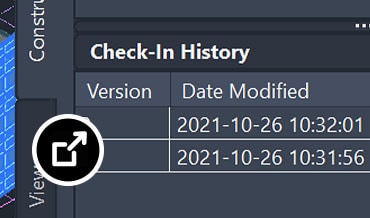 Drawing version management
Check out and check in files to maintain versioning, prevent unauthorized modifications, and ensure drawing integrity. Easily revert to an earlier version of your drawing with comments history, and view the drawing name appended with check-in time.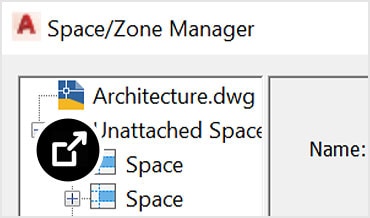 Designing with space and zone objects
Enhance your design options. Organize reports with spaces, and use zones to structure spaces into various groups, according to different schemes.
System requirements for AutoCAD  including Specialized Toolsets (Windows)
Operating System

64-bit Microsoft® Windows® 11 and Windows 10 version 1809 or above. See Autodesk's Product Support Lifecycle for support information.

Processor
Basic: 2.5–2.9 GHz processor (base) ARM Processors are not supported.
Recommended: 3+ GHz processor (base), 4+ GHz (turbo)
Memory
Basic: 8 GB
Recommended: 16 GB
Display Resolution
Conventional Displays:
1920 x 1080 with True ColorHigh Resolution & 4K Displays:


Resolutions up to 3840 x 2160 (with capable display card)

Display Card
Basic: 1 GB GPU with 29 GB/s Bandwidth and DirectX 11 compliant
Recommended: 4 GB GPU with 106 GB/s Bandwidth and DirectX 12 compliant DirectX 12 with Feature Level 12_0 is required for Shaded(Fast) and Shaded with edges(Fast) visual styles. Please be sure to use the latest video card manufacturer drivers from their website.
Disk Space

10.0 GB (suggested SSD)

Network

See Autodesk Network License Manager for Windows

Pointing Device

MS-Mouse compliant

.NET Framework

.NET Framework version 4.8 or later
System requirements for AutoCAD  for Mac

Operating System

Apple® macOS® Monterey v12




Apple macOS Big Sur v11




Apple macOS Catalina v10.15

Model
Basic: Apple Mac Pro® 4.1, MacBook Pro 5.1, iMac® 8.1, Mac mini® 3.1, MacBook Air®, MacBook® 5.1

Recommended: Apple Mac® models supporting Metal Graphics Engine
Apple Mac models with M series chips are supported under Rosetta 2 mode.

CPU Type

64-bit Intel CPU




Apple M series CPU

Memory
Basic: 4GB
Recommended: 8GB or higher
Display Resolution
Basic: 1280 x 800 display
High Resolution: 2880 x 1800 with Retina Display
Disk Space

5 GB free disk space for download and installation

Pointing Device

Apple-compliant Mouse, Apple-compliant Trackpad, Microsoft-compliant mouse

Display Card
Recommended: Mac native-installed graphics cards
Disk Format

APFS, APFS(Encrypted), Mac OS Extended (Journaled), Mac OS Extended (Journaled, Encrypted)
Additional information
| | |
| --- | --- |
| subscription | Year 2021, Year 2022, Year 2023, Year 2024 |
Q & A
Hello, is this lifetime and one time payment?
Hello! Thank you for your interest in Autodesk AutoCAD Architecture 2023. To answer your question, This is an annual subscription, which means it will last for one year from the date of purchase.
Oltre alle funzioni di Architettura ci sono anche le funzioni di Autocad oppure questo è un applicativo?? Grazie Roberto
Volevamo prenderci un momento per farti sapere che ci sono molte altre funzioni disponibili nel nostro software che potresti non aver ancora esplorato. Queste funzioni possono aiutarti a ottimizzare il tuo flusso di lavoro, migliorare i tuoi progetti e farti risparmiare tempo.
Ad esempio, hai provato a utilizzare la nostra funzione di modellazione 3D? Ciò ti consente di creare rappresentazioni dettagliate e realistiche dei tuoi progetti, che possono aiutarti a visualizzarli meglio e comunicarli in modo più efficace ai tuoi clienti.
General Inquiries
8 Inquiries